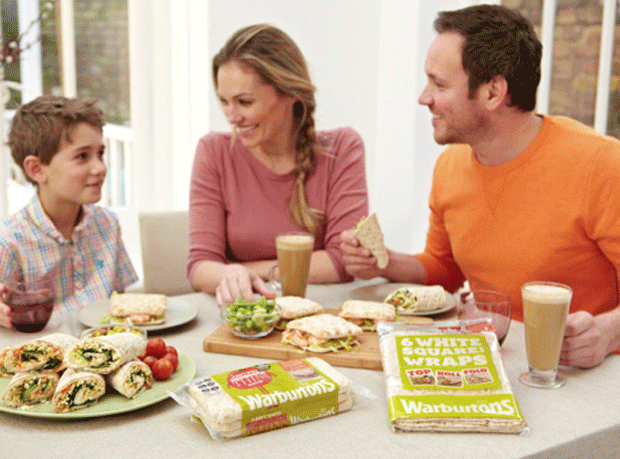 Warburtons' traditional heartland is the north of England but it has now overtaken Hovis as the biggest bakery brand in London.

The family-owned baker was founded in 1876 in Bolton, where the company is still based. It only entered the London market in 2003, when it opened a bakery in Enfield.

Now the brand has reached the top spot in the capital, with a 14.8% volume share of the bakery market [Nielsen 52 w/e 25 May 2013].

It has overtaken Premier Foods-owned Hovis and Allied Bakeries' Kingsmill, which have a 14.5% and 13.4% share of the London market respectively.

Warburtons said the recent growth was driven not just by its sliced bread products, but also the popularity of its crumpets, sandwich thins, pittas and wraps.

"Since opening our first London bakery, the brand has gone from strength to strength in the south, and we are delighted to celebrate our 10th anniversary by reaching this position," said Warburtons MD Mark Simester.

Warburtons is marking the occasion with a London-focused campaign, which kicked off this week. It is also pursuing experiential and social media activity.

The company will follow the London campaign with the second phase of its nationwide marketing push in July. It is spending £16m on marketing in the first nine months of this year. The first phase of the push focused on breakfast products, and the summer activity will promote its lunchtime products.

Earlier this year, Warburtons dropped one place to third in The Grocer's survey of Britain's Biggest Brands. But with sales of £703.6m it remained well ahead of the second-biggest UK bread brand Hovis, whose sales were £408.6m [Nielsen 52 w/e 30 January 2013].