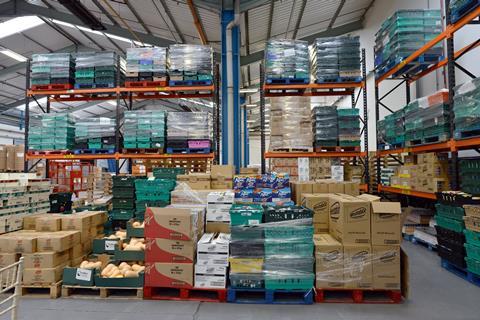 Food and drink suppliers more than doubled the food given to food redistribution charity FareShare over the Christmas period, despite disruption from Covid and Brexit, The Grocer can reveal.
Between 14 December and 3 January, the charity said it had seen a 125% increase in food volumes to give to charities and other vulnerable groups, or 2,047 tonnes of food.
The coronavirus crisis has seen the charity double its capacity, providing an average of more than two million meals a week, compared to around 900,000 before the crisis.
The figure for Christmas incudes 700 tonnes of food bought directly from food companies after a £16m grant from Defra to help the charity, which supports more than 4,000 charities fighting hunger.
"The contribution from the industry despite the impact of lockdown disruption has been tremendous," said FareShare CEO Lindsay Boswell.
"The industry has stepped up despite everything else that has been going on."
Some of the food came from companies unable to deliver fresh food to Europe because of the chaos at Dover.
Boswell warned that with the new lockdown in force, FareShare expected huge demand to remain from groups struggling with vulnerable people.
It is also stepping up efforts to prevent food waste, including working with foodservice companies to redistribute food originally intended for schools which have been closed due to the measures.
"My message to the industry is that the support you have given us in 2020 and the impact that has had on fighting hunger has been absolutely brilliant," Boswell continued. "But we need to keep it up because the demand is not going to go away."
FareShare also repeated its call for the government to commit to £5m a year funding to support its Surplus for Purpose strategy, which supports food companies and farmers with redistribution costs for surplus food.