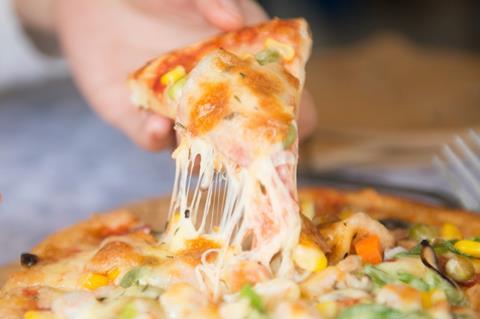 All large food companies are being urged by the government to commit to a new system of reporting transparent health-based sales data, in a bid to incentivise healthier diets.
The plans have been drawn up by a powerful food industry working group reporting to the Department of Health and Social Care (DHSC) including IGD, supermarkets Tesco, Sainsbury's and Morrisons, and suppliers such as Nestlé, Mars and General Mills.
The new system will see companies report sales data on common metrics, likely to include the salt, sugar and fat content of products in shopping baskets. Negotiations over the exact metrics are being finalised.
The aim is to provide more information to campaign groups and shareholders so they can put pressure on companies to make products more healthy.
A further phase of the work will see the data communicated to the public via a new system of on-pack labelling, likely to include new 2D technology, which will be used to either replace or supplement existing traffic light labels.
In return for companies agreeing to publish the new data, ministers have agreed to 'streamline' the mass of health targets set under the now defunct Public Health England. It is set to see much-delayed programmes on calories and salt sidelined.
The moves come amid renewed fears over the impact of obesity on the economy, two years after the government launched what it claimed would be a world-leading calorie reduction programme after blaming the crisis for the rate of deaths from Covid-19.
It represents the first major move to tackle obesity for months, after a series of backtracks by the government on plans to tackle promotions and advertising of food high in fat, sugar or salt. However, the move looks set to encounter fierce opposition from campaign groups, who have labelled the plans a 'Responsibility Deal Mark 2'.
Last week, nearly 40 campaign groups joined forces in calling on ministers to revive plans for a raft of taxes on HFSS products, as proposed by former Leon restaurant boss Henry Dimbleby in his National Food Strategy.
"The government's new plan bears all the hallmarks of the failed Responsibility Deal," said one source. "We have been there before and have found out from previous attempts that voluntary schemes to tackle obesity don't work and this seems to be a world away from what was proposed in the National Food Strategy."
Government health bosses are said to have been encouraged by the willingness of major supermarkets and suppliers to commit to an industry-wide system of reporting on health, though cereals giant Kellogg's is a notable omission from the working group. It follows it's failed court case against the government's subsequently delayed HFSS clampdown.
Talks are currently focusing on what data will be used in the reporting. It is likely to be based on HFSS content and potentially also the government's nutrient profiling model.
Several companies, including Tesco and Nestlé, have already set targets for the healthiness of their sales after pressure from campaigners such as ShareAction.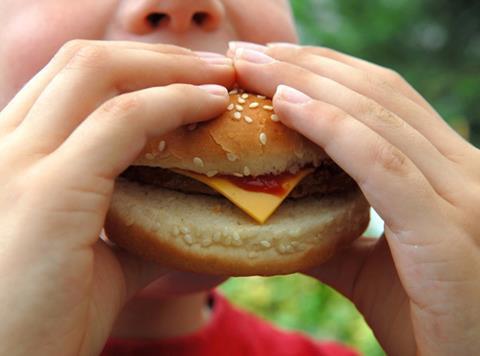 While the government's plan involves reporting by large companies, it believes establishing common metrics will see a demand for healthier products filter down the supply chain.
Previous efforts by PHE on areas such as sugar reduction have floundered when it comes to the out-of-home sector. The working group hopes to encourage greater take-up, with companies including Compass Group, Mitchells & Butlers, KFC and Deliveroo among the 15 represented.
The Department of Health said it believed the data reported would be used by campaign groups and shareholders to encourage the industry to go further and faster to tackle the obesity crisis.
A DHSC spokesman said: "We recognise the pressures businesses are under and we want to minimise any additional burdens during this challenging time, especially where there is a risk costs may be passed on to consumers.
"We have launched a voluntary partnership which help businesses by giving them transparency and consistent data to show how they're giving consumers more choice and better access to healthier foods.
"Voluntary programmes do work – with our sugar reduction programme delivering reductions in the amount of sugar in our foods, including 15% less sugar in breakfast cereals."
Industry sources have been told the department wants to have the scheme up and running by next spring, though there are fears the election campaign could prove a major stumbling block. It could see the plans run the gauntlet of anti-nanny state Tory backbenchers and Labour hardliners in favour of an expansion of taxes.
"The election will make it or kill it," said one industry source "It's particularly significant which way Labour jumps.
"It's believed they are drawing up a whole series of evidence-based and costed policies, so in some ways having a transparent new database of information would fit perfectly. But they are also under pressure to come down on the industry with a tougher approach including taxes.
"The fact that the government's new system is voluntary is the elephant in the room."
While many in the industry would welcome an end to the era of PHE's targets, which were seen as bombarding the industry with paperwork without achieving major progress, the new plans also face opposition from both within the industry and outside.
The Food & Drink Sector Council is understood to have expressed fears the reporting system will create the potential for competitors to use industry's own data to compete for its markets. Fears have also been expressed that the voluntary data will become in effect mandatory, especially for well-known brands.
The health lobby has accused the industry of dragging its feet on obesity and using the cost of living crisis as an excuse.
Last week the Recipe for Change campaign, made up of 36 health organisations, including charities such as the British Heart Foundation, Diabetes UK and Cancer Research Fund, called for taxes across the retail, manufacturing and out of home sector, modelled on the soft drinks sugar levy.
One campaign source said there was deep suspicion around industry-led schemes, especially given the series of u-turns and backtracks on the government's obesity strategy, in response to industry fears over the impact on prices.
The source said: "It also isn't isn't clear where the incentive to improve will come from."