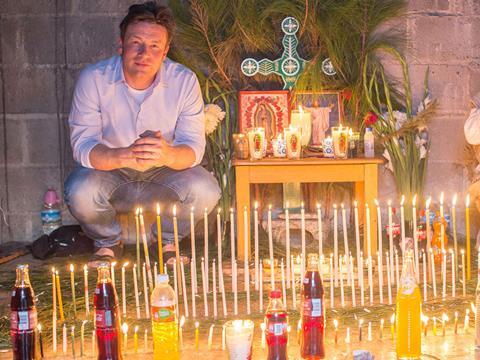 The war on sugar is working, exclusive analysis by The Grocer reveals.

The sugar content of food & drink consumed at home by Brits has fallen 3.4% - or 1.4kg per head per year - over the past four years [Kantar Worldpanel/ONS 52 w/e 13 August 2017 v 18 August 2013].

Salt and carb intake has also fallen, while consumption of fibre, protein and fat have climbed as the industry reformulates in response to the health agenda.

Soft drinks manufacturers say they have played a key role in removing Britain's sweet tooth through reformulation, the extension of smaller packs and prioritising low and no-sugar variants in marketing. Booming sales of bottled water have also contributed.

"The soft drinks industry has led the way in calorie reduction initiatives, helping consumers to cut their sugar intake from soft drinks by 17% since 2013," said British Soft Drinks Association director general Gavin Partington. "In 2015 we became the only category to set a calorie reduction target of 20% by 2020, as well as voluntarily agreeing not to advertise regular soft drinks to kids under 16 We hope our efforts to date set an example for the wider food sector."

Action on Sugar campaign manager Jenny Rosborough said: "It's encouraging to see there's been a 3.4% fall in sugar consumption. Whilst we've seen over recent months that some companies within the food & drink industry have made great progress with reformulating their products and lowering sugar, others are seriously lagging behind."
Action on Sugar lobbied in favour of the soft drinks sugar levy that's set to be imposed next April and now wants it applied to confectionery.

A wide range of sectors are now facing growing scrutiny from regulators. Cake and biscuit manufacturers have been set a 5% voluntary sugar reduction target this year, for example, and giants Premier Foods, Nestlé and others have even bolder ambitions.

Confectioners are also feeling the heat, with the BMA mooting mandatory health warnings on sweets and chocolate in June. PHE has called for confectioners to voluntarily cut sugar content by a fifth by 2020, prompting a glut of low and no-sugar launches and reformulations.

However, our research shows the average Brit is now consuming 1.4% more satfat at home, which equates to a whopping 11.2kg a year.
Note: Calculations based on Kantar Worldpanel take home sales figures.