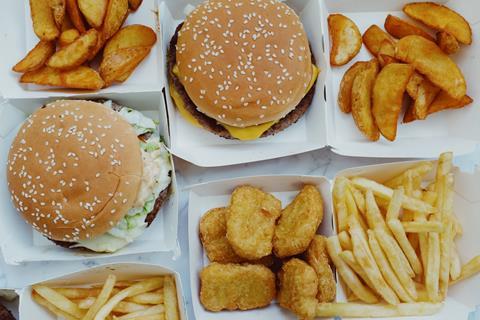 The government is set to delay a clampdown on junk food advertising as well as a ban on in-store volume promotions of products high in fat, sugar or salt (HFSS).
The Grocer understands confirmation of the rowback is due imminently, after a week of frenzied speculation about the future of the flagship obesity strategies.
Sources said today the ban on in-store volume deals including bogofs, which had been due to come into force in October, would now be delayed a further year, and not scrapped altogether as some Tory MPs had suggested.
The introduction of a TV and online watershed ad ban, which had been due to come into force in January, is also to be put back for 12 months.
However, the government is pressing ahead with a ban on HFSS promotions in prominent in-store locations, such as aisle ends, from October as planned.
The Grocer reported earlier this week ministers were rethinking the plans because of fears over food inflation and the cost of living crisis.
Groups such as the FDF have been calling for another delay to the plans, which had originally been due to come into force this summer.
The developments have caused fury among the health lobby, which had urged ministers to press ahead with the proposals, arguing there was no evidence canning HFSS volume deals would harm hard-up families.
"Boris Johnson could have left a legacy of being the first prime minister to address obesity in a meaningful way, particularly in restricting advertising and promotion of unhealthy food which were his flagship policies," said Graham MacGregor, chairman of Action on Sugar and Action on Salt.
"Instead, he has given in to his own MPs, and an aggressive food industry, who – ironically - were starting to comply with these new policies.
"This completely contradicts the government's levelling up ambitions. It will also massively impact the NHS and the nation's health, which will suffer the consequences and escalating cost of treating obesity, type 2 diabetes and tooth decay - all linked to our very high and unnecessary sugar, salt and saturated fat intakes, that the food industry is entirely responsible for."
Children's Food Campaign director Barbara Crowther said: "Obesity is spiking and millions of families can't afford to put proper food on the table. Multibuy offers make people spend more on junk, and less on healthy food. This delay threatens the UK target to halve childhood obesity by 2030. Boris is playing politics with our children's health."
However, the delay comes as a huge relief to retailers and suppliers, according to an industry source.
"It's good news that there is going to be a delay and good to see the government has listened to the industry," the source said.
Whilst the move is likely to be billed as a way to counter inflation, the government is said to also be worried about a legal challenge recently launched by Kellogg's, which could derail the plans. The cereal giant's lawyers are arguing the Nutrient Profiling Model, used to calculate whether products are in scope of the new legislation, is not fit for purpose. Other suppliers are believed to be considering the possibility of legal action.