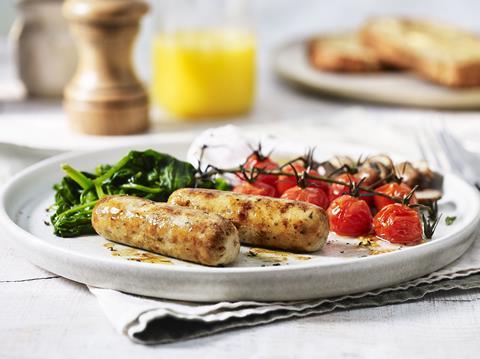 The government has been warned it could miss out on a £2.1bn boost to the economy if it delays giving the green light to Britain's emerging lab-grown meat industry.
A study, commissioned by British cultured meat startup Ivy Farm Technologies, found that the UK cultivated meat industry could be worth up to £1.7bn by 2030, supporting a total GVA contribution of up to £2.1bn once investment in the wider supply chain was factored in.
Conducted by Oxford Economics researchers, the report forecast that cellular meat would account for 13% of the UK's agriculture sector, generate £523m in taxes and roughly make up 12% of consumer demand for meat in 2030.
As many as 16,500 jobs could be created in the next decade – 8,300 of which would be highly skilled, the report suggested.
However, it cautioned that the UK risked lagging behind pro-cultivated meat countries including the US, Singapore and Israel unless the Food Standards Agency approved the sale of cell-cultured meat by the end of 2022.
"This is the first time a definitive economic dataset has been calculated for the UK's cultivated meat industry and we're urging the government and the FSA to study the report carefully," said Ivy Farm Technologies CEO Richard Dillon.
"If we don't move quickly, countries like Singapore that have already approved cultivated meat for consumption will leave us in their wake."
His comments follow calls in May for the FSA to expedite its approval process and be "nimble". However, the FSA did not appear swayed at the time as it stressed the need to "fully assess the safety" of all novel foods "before they are legally allowed on the UK market".
Oxford Economics director of economic consulting Henry Worthington said the public policy rationale for regulatory approval of cultivated meat appeared "compelling".
"From 'net zero' to the war against obesity to building a more research-intensive economy, this industry aligns seamlessly with stated government policy objectives," he said.
"The industry may be in its infancy now, but it clearly presents significant opportunities for entrepreneurs, investors, and other commercial partners to exploit the global potential of a move away from conventional farming towards more sustainable methods."
In May, Ivy Farm Technologies announced plans to become the first British commercial producer of cultured meat with the ambition of bringing its prototype sausages to market by 2023.
Ivy Farm co-founder Russ Tucker was set to press the brand's case at this week's Conservative Conference in Manchester. He will appear on a 'Future of Farming' panel tomorrow (5 October) where he plans to use the report to call for regulatory approval "sooner rather than later", the brand said.