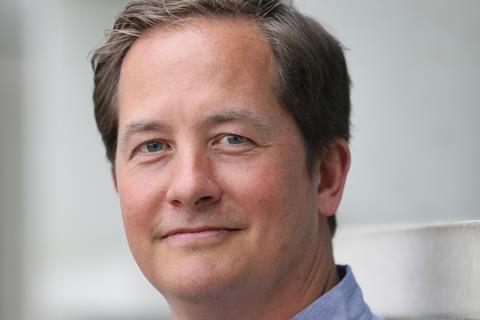 Former Sainsbury's grocery buying director James Bailey has been named as the new boss of Waitrose in a move marking a departure from former chairman Charlie Mayfield's restructuring plan.
John Lewis Partnership chairman Sharon White has appointed Bailey as a new executive director for Waitrose, in effect replacing former MD Rob Collins, who left the business in January as part of the Future Partnership shake-up.
Recruitment is also underway for the same role for John Lewis to replace Paula Nickolds, who also left the business under a cloud as a result of Mayfield's restructuring.
White said: "I am thrilled that James is joining us. He has had an exceptional 18 years at Sainsbury's, across finance, strategy, convenience and commercial and then latterly as buying director for grocery with accountability for more than half the company's turnover and three times the size of Waitrose. His varied background outside of retail also makes him a great cultural fit for the partnership and I am looking forward to working with him."
She added: "These new executive director roles at Waitrose and John Lewis will allow us to get the best of both worlds out of our new management structure. We'll have all the benefits of bringing together activities that are best organised pan-partnership and reducing duplication while still recognising that there are important differences in the way you run a department store and a supermarket.
Read more:
Bailey said: "I'm delighted to be joining the partnership. It's a business I've admired for a long time for its relentless focus on quality and service and its defining purpose as an employee-owned organisation. Waitrose is the UK's best supermarket and it's a privilege to join the team."
Bailey and the new John Lewis boss will become members of the seven-person executive board under the chairman.
The new roles will have responsibility for trading, merchandising, marketing and developing customer propositions for shops and online for each brand. And they will also work together to develop new products and services where whenever there is an opportunity to leverage the two brands.
Rupert Thomas and Simon Coble remain as trading directors of Waitrose and of John Lewis respectively and will report into the two new executive directors.
Bailey was responsible for £16bn – approximately half of the group revenues – at Sainsbury's as buying director for groceries. His responsibilities included buying, merchandising, product selection and supplier relationship management. During an 18-year career at Sainsbury's his other roles included buying director for the £7bn packaged foods division (2014-2016) and buying director for £4bn chilled and frozen food business (2012-2014).
Before Sainsbury's he worked for three years in the financial industry, having started his career as a management trainee in the National Health Service for three years. Outside of retail he is an advisor to a number of scale-up food and tech companies and lives in Essex with his family.