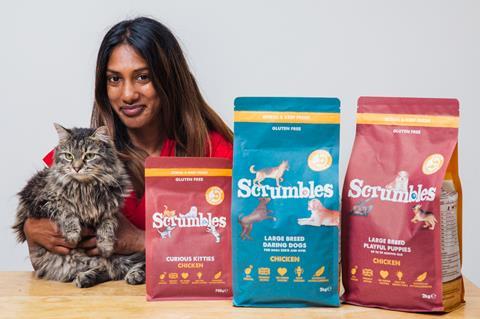 What was your first job? My first job was a paper round where I had the 6am daily run. After a few weeks I found a role selling gourmet pretzels in a shopping centre.

What's been your worst job interview? The worst job interview I had was equally the funniest. After what had been a strong interview, I asked to use the ladies. Sadly, I had technical difficulties with my zip and had to come out holding my skirt together and asked the gentleman interviewing me if he could help. Highly embarrassing.

What was the first music single you bought? Oh, the nineties, so many great tracks. The first single I bought was All My Life by K-Ci and JoJo.

How do you describe your job to your mates? I work in a petfood startup.

What is the most rewarding part of your job? Meeting and speaking to our customers, whether it's in person at events or on social media.

What is the least rewarding part? Working all hours and then attempting to eat healthily.

What is your motto in life? What's the worst that could happen?

If you were allowed one dream perk, what would it be? A session with a yoga instructor in the morning.

Do you have any phobias? Personal phobias? Definitely the dark still. Business-wise, I think fear of failure.

If you could change one thing in grocery, what would it be? I think trials in the grocers should be more easily accessible to small suppliers.

What luxury would you have on a desert island? My furry family and a source of food for us.

What animal reflects your personality? To avoid insulting my cat or dog, I'd have to say an emperor penguin - tenacious, meticulous and a daredevil.

What's your favourite film? Popstar: Never Stop Never Stopping - it's hilarious and reminds me to laugh at myself.

What has been the most embarrassing moment in your life? There have been a fair few… but the toilet interview incident is right up there.

Which celebrity would you most like to work with? Jameela Jamil. I love her energy, outspokenness and authenticity.

What would your death row meal be? A classic Mauritian butter bean curry with roti and giraumon, with a cup of tea.