Deborah Pyner

Co-founder, Sweet Freedom, on an extreme lesson, excitable emails and a grumpy Great Dane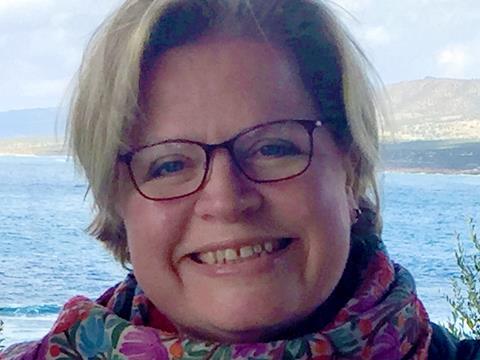 What was your first-ever job? Secretary on the trading desk at IG Index (financial bookies). It all seemed to be going swimmingly until Black Monday - the 1987 crash - an eye-opening day and an extreme lesson in crisis management!

What's been your worst job interview? A small music label in the late 1980s with a Brian Ferry lookalike, many beautiful stylish models/artistes wafting about, and a vast Great Dane whose space on the sofa I was clearly infringing. The strong G&T (no tea or coffee on offer) made sure the very green teenager I was completely flunked.

What was the first music single you bought? I think it may have been the Kids From Fame, at the Birmingham NEC concert. Oh dear.

How do you describe your job to your mates? A wild ride, with the stomach-churning rollercoaster lurches you'd expect from starting your own business from scratch.

What is the most rewarding part of your job? My business partner Tina, excitable emails from folk who love our Choc Shot and Fruit Syrup products, our little team and our loyal customers.

What is the least rewarding part? Spreadsheets and bean counting.

If you could change one thing in grocery, what would it be? Much less jargon.

If you were allowed one dream perk, what would it be? First-class travel, combined with the time to actually travel rather than just commute.

Do you have any phobias? Closed minds, ill-informed snap judgements, and now a touch of claustrophobia, which is increasing with age.

What is your motto in life? Only forward.

What luxury would you have on a desert island? My husband.

What animal most reflects your personality? A dray horse - endurance!

What's your favourite film and why? Currently it's a choice between Despicable Me (who wouldn't want unpredictable Minions and all those gadgets?!) and my perennial top pick - Blade Runner, a much darker visual feast altogether.

Which celebrity would you most like to work with and why? Helen Mirren - she tells it like it is, doesn't tolerate nonsense and laughs with gusto.