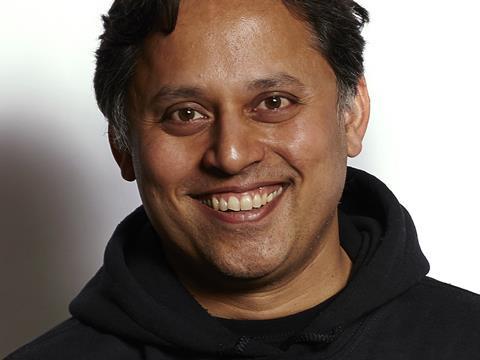 What was your first job? Working to build a fair trade business for a global charity in India - it was a really cool and rewarding job.

What's been your worst job interview? It was actually with Cadbury. I was slightly full of myself being 20-something and provided more advice than was requested!

What was the first music single you bought? Radiohead's Creep.

How do you describe your job to your mates? I tell them that I'm ­entrepreneur-ish and on a mission to clean up the chemical-filled drinks aisle.

What is the most rewarding part of your job? Energising our consumers without the chemicals and sugar and getting incredible feedback. It makes me feel like we're doing something that counts.

What is the least rewarding part? Writing endless PowerPoint presentations.

What is your motto in life? Touch it once - I believe that if I do things well the first time, I won't have to do it again.

If you were allowed one dream perk, what would it be? A shoulder and foot massage, every hour, on the hour.

Do you have any phobias? Yes - camping toilets (even the thought!).

If you could change one thing in grocery, what would it be? No-sacrifice, healthier options for the things we love and crave such as ice creams, chocolates, biscuits… the list goes on.

What luxury would you have on a desert island? An iPhone and a regular supply of Flyte to keep me going (and a good 4G connection if you're being generous).

What animal best reflects your personality? It's got to be a British bulldog (cuddly, fun and grumpy all in one).

What's your favourite film and why? Pulp Fiction - it's a classic. It's the combination of Samuel L Jackson's lines and John Travolta and Uma Thurman's dancing. The soundtrack is amazing too.

What has been the most embarrassing moment in your life? Being called a porn salesman at a business park during one of my jobs after uni when I was selling printing. That really sucked.

What would your death row meal be? Lentils for sure - they're high in protein and fibre (they'll also help to clear the system before the final bell).