Huib van Bockel

Founder of natural energy drink brand Tenzing, on naked skiing, Nirvana and Asterix & Obelix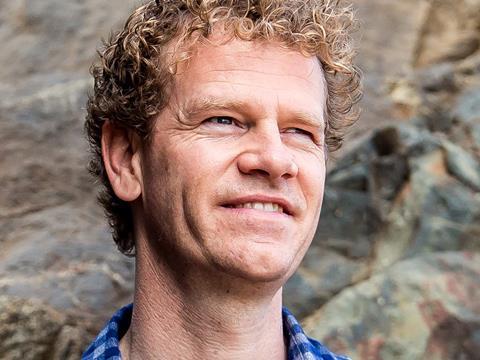 What was your first-ever job? I was a newspaper delivery boy - it was the only job in the Netherlands you could do from the age of 15.
What's been your worst job interview? I interviewed for the Heineken graduate scheme. I was asked for an example of something crazy I'd done. I told the interviewer 'I skied naked on a ski slope once'. I don't think it was the answer he was looking for.

What was the first music single you bought? Smells Like Teen Spirit by Nirvana. I remember seeing it on MTV when I was 16.

How do you describe your job to your mates? I don't have to describe it to them - we tend to meet up every Friday afternoon and they either see me in an ecstatic state, for instance when we've won listings, or miserable when I have had a week of zero replies to my calls or mails.

What is the most rewarding part of your job? That amazing team feeling. We are nine highly energised and passionate people. We feel like Asterix and Obelix, taking on the Romans.

What is the least rewarding part? Admin. Awful.

What is your motto? "To experience, to travel, to learn. That is to live." It's a quote by the late Sherpa Tenzing Norgay.

If you were allowed one dream perk, what would it be? An amazing office by the Thames, that I could cycle to in about 20 minutes.

If you could change one thing in grocery, what would it be? A more radical approach to health and high sugar levels.

What luxury would you have on a desert island? My family. I have an amazing wife and the most wonderful twins on the planet. Can I also take a football?

What animal most reflects your personality? A chimpanzee. Playful, inquisitive and innovating.

What's your favourite film and why? Babel. It shows in the most beautiful way that we are all human beings wanting to connect, but too often, for the wrong or random reasons, we end up misunderstanding each other.

Which celebrity would you most like to work with and why? Eddie Vedder from Pearl Jam. He just has the most amazing voice. Imagine creating Tenzing content, showing the power of nature and Eddie just humming.