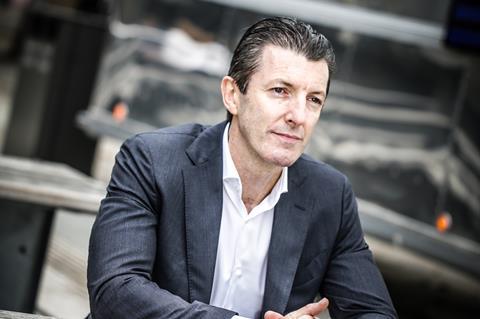 What was your first job? Starting up New Covent Garden Soup Company. I came straight out of university, met a guy called Andrew Palmer who had this crazy fresh soup idea and we decided to get it off the ground.

What's been your worst job interview? Weirdly, I've never interviewed for a job - though, in business, you are always selling either your product or yourself, so to a certain extent you're constantly in interview mode.

What was the first music single you bought? The Boys Are Back in Town - Thin Lizzy.

How do you describe your job to your mates? I'd probably say I help others do what I did for the first 30 years of my career: helping startups and early-stage food and drink businesses grow

What is the most rewarding part of your job? The variety. Helping lots of different businesses, at different stages of their growth journey, across many categories.

What is the least rewarding part? The travelling.

What is your motto in life? Keep calm and trust yourself.

What would your one dream perk be? A Learjet - so I could be home within 45 minutes and not have to battle through Terminal 5.

Do you have any phobias? Not really - apart from maybe Brexit.

If you could change one thing in grocery, what would it be? Allow (real) food to be priced where it should be. How can it be right for a chicken to cost £2.75?

What luxury would you have on a desert island? A De'Longhi PrimaDonna espresso machine (complete with a never-ending supply of Ristretto).

What animal most reflects your personality? Chameleon. (Ask my mates…)

What's your favourite film? Pulp Fiction. Engaging characters, non-stop action, intricately woven plot. Vintage Tarantino.

What has been the most embarrassing moment in your life? When I walked up to Ed Sheeran at an awards ceremony and said, "Looking forward to you singing at the event later." Someone who overheard me said, "You do realise that's Rupert Grint?"

Which celebrity would you most like to work with? Michael Schumacher. Very intelligent and intensely competitive.