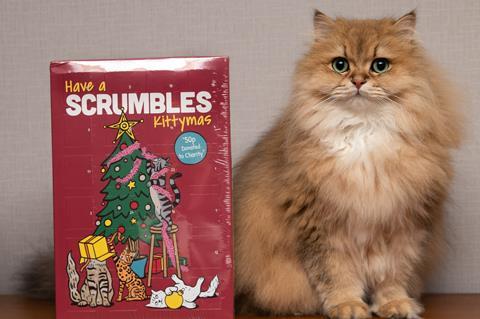 Scrumbles
This Christmas season, Scrumbles is giving animal lovers the chance to treat their pets while also giving back to animals in need. The natural petfood maker is offering Advent calendars for both dogs and cats (rsp: £8), featuring healthy treats behind each door. The brand will give 50p from the sale of each calendar to charities All Dogs Matter and Wood Green, which rescues and rehomes kitties. Available from the Scrumbles website, Amazon and Ocado's Fetch store.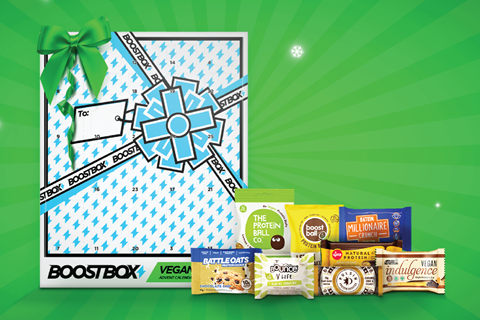 Boostbox
Fitness-conscious consumers needn't miss out on indulging in the run-up to Christmas. Healthy snack subscription service Boostbox is building on the success of its protein Advent calendar (now in its third year) with a version for vegans (rsp: £39.99). The calendar contains 25 days worth of plant-based protein treats from popular brands such as Bounce, Pulsin and The Protein Ball Co.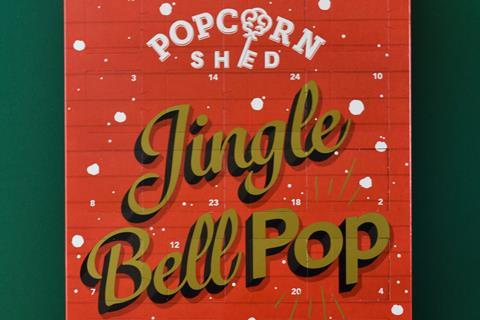 Popcorn Shed
From nutty Pecan Pie to chocolatey Berry-licious and even savoury Say Cheese, Popcorn Shed's Advent calendar (rsp: £16.95) features a range of decadent flavours. Containing 24 individual bags of popcorn, the calendar is available from Amazon, John Lewis, Harrods and Harvey Nichols.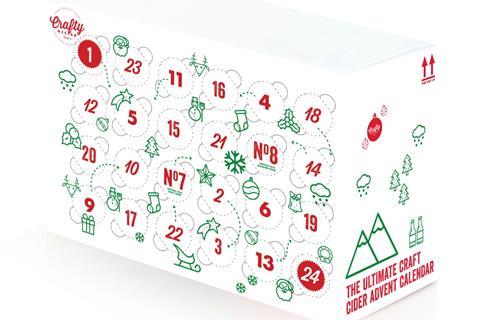 Crafty Nectar
Cider subscription service Crafty Nectar is launching what it claims is the world's first cider Advent calendar (rsp: £75). It contains 24 craft ciders from producers across the UK – all of which are vegan and gluten-free – as well as interactive tasting notes and reviews. And if that's not festive enough, some of the bottles will even be decked out in mini Santa hats. Sweet!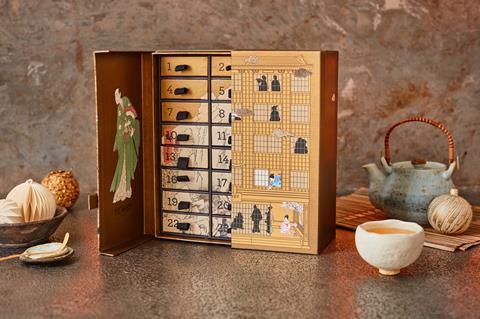 Newby Teas
Newby is celebrating the rich heritage of tea in Japan with this year's elegant Advent calendar (rsp: £59), which depicts a Japanese tea house. The outer doors open to reveal 25 drawers, each containing four teabag sachets. The calendar is decorated with intricate illustrations of Mount Fuji and geisha women performing the ancient tea ceremony.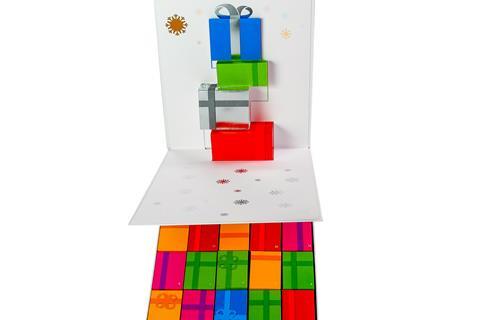 Belinda Clark
Advent calendars don't have to be single-use. This year's offering from boutique confectioner Belinda Clark (rsp: £30) contains 24 gift boxes, each containing individually wrapped gourmet marshmallows. The handmade treats come in unusual flavours such as passionfruit, gingerbread, elderflower and coconut, and are naturally gluten-free. Once consumers have emptied the final box, which contains a deluxe hot chocolate spoon, the calendar can be refilled and reused in years to come.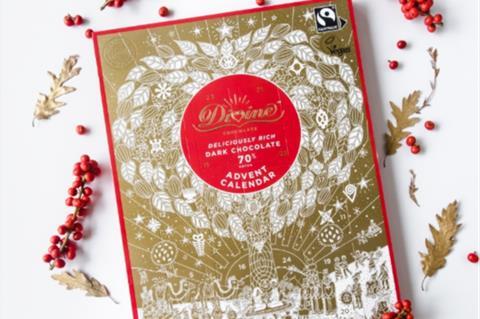 Divine
Ethical chocolate company Divine is launching two new Advent calendars this Christmas. One contains vegan 70% dark chocolate (rsp: £5), and the other smooth milk chocolate (rsp: £4). The Fairtrade brand, which is owned by cocoa farmers, gives a nod to its sustainable sourcing with an illustration of a cocoa tree shading a nativity scene. On sale in Ocado, Waitrose, Amazon and Oxfam, the calendars also have fun wildlife facts hidden behind each door.