Sugar is an ever-growing issue in food & drink, with brands and retailers looking to reduce its use across a range of categories. To mark Sugar Awareness Week, we highlight five products using fruit as a healthier alternative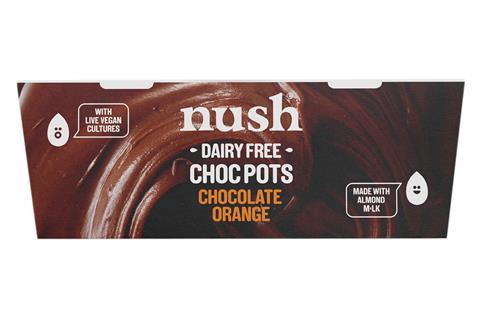 Nush Chocolate Orange Choc Pots
Their main fruity flavour may come from the addition of orange oil, but these dairy and gluten-free chocolate pots from Nush also feature apple as a substitute for refined sugar. Coming in at 195 calories per pot, the desserts "not only taste delicious but have intrinsic health and wellbeing benefits", according to the brand. Launched into independents in January (rsp: £3/2x75g), the chilled dessert pots are the UK's first to use nut milk instead of dairy.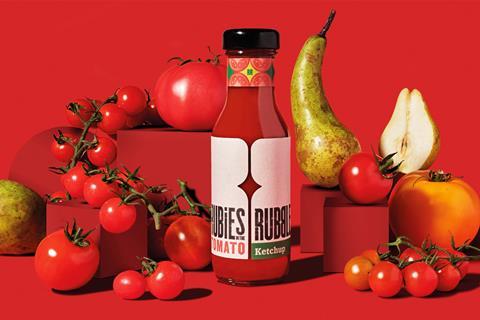 Rubies in the Rubble ketchup
With the industry looking to cut back on the sweet stuff, startup Rubies in the Rubble had a big task on its hands when developing its tomato ketchup. "We were faced with the challenge of launching a product that could compete with the market leader, but with much less sugar," says the brand, which launched the sauce in October 2019. It achieved this by using surplus pears in its recipe, which has half the refined sugar of leading brands and saves tonnes of fruit from landfill in the process.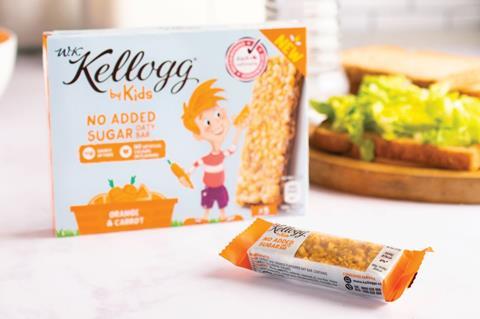 WK Kellogg by Kids Oaty Bars
Kellogg's has added two no-added-sugar Oaty Bars to its WK Kellogg by Kids range, joining a duo of cereals launched last year. Available in Orange & Carrot and Strawberry, Raspberry & Beetroot variants, the bars hit Morrisons this week (rsp: £2.49/5x22g) and will roll out to more retailers over the next few months. In place of sugary syrup, Kellogg's made the bars by blending oats with sultanas, and added fruit and veg for natural flavour and colour. Each bar contains fewer than 100 calories and no artificial ingredients.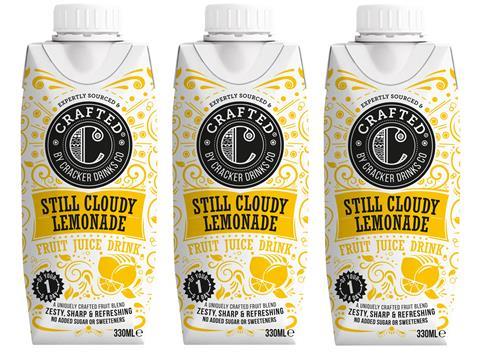 Crafted Drinks Lemonade
Created by Cracker Drinks Co, Crafted offers a range of fruit juice drinks with no added sugar or sweeteners. Its latest launch is a Still Cloudy Lemonade RTD (rsp: £1.59/330ml), which joined the range in 2020 and is stocked in Holland & Barrett. Its 'big tangy lemon' flavour is offset with the sweetness of apple juice, which is used instead of sugar in the drink. CEO Christopher Banks believes sugar "just isn't needed" to deliver the taste of traditional lemonade that consumers "know and love". The lemonade is also stocked in the mults in a one-litre carton.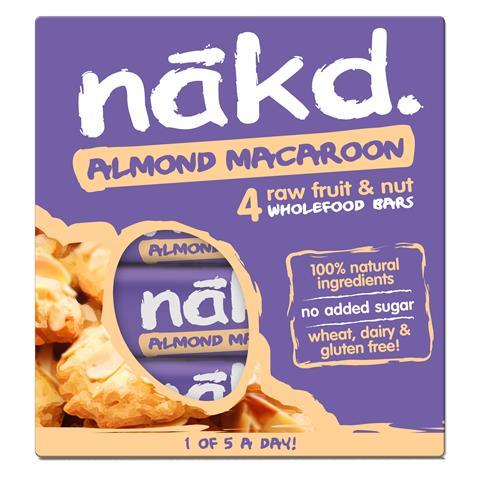 Nakd Almond Macaroon
As with the rest of its vegan and gluten-free bars, Nakd's new Almond Macaroon, which hit stores in February, uses a high fruit content to eliminate the need for sugar. All of the brand's bars contain roughly 50% dates, with other fruits such as raisins, blueberries and strawberries also making an appearance. Almond Macaroon will be available in Waitrose, Holland & Barrett and other health food stores in singles (rsp: 75p/35g) and multipacks (rsp: £2.50/4x35g).