You can rely on the Christmas period to deliver brilliant and wacky innovation. This year doesn't disappoint. Own-label ranges boast everything from yard-long pigs in blankets to candy cane gin. Brands are similarly bringing out the big guns. Irn-Bru has brought out a festive drink, Brewdog has developed a spirit that purportedly tastes like Christmas cake, and Cronut creator Dominique Ansel has developed a decadent cereal with cinnamon-flavoured meringues.
These innovations aren't simply a case of throwing everything at the wall and seeing what sticks (although the AmazonFresh mince pie bao bun may suggest that is the case). Most of this NPD has taken inspiration from the macro trends that have dominated this year, including veganism, conscious consumerism and the gin boom.
Because there is a serious side to all of this seemingly frivolous innovation. Political uncertainty and wet weather have dampened this autumn's grocery sales, leaving growth languishing around the 1% mark, according to Kantar figures.
It's now all to play for, as retailers and brands look to grab a slice of the £380 Kantar expects the average household to spend on groceries in December.
Here's our pick of the trend-led products that stand to win big this Christmas – or at least generate a substantial amount of buzz.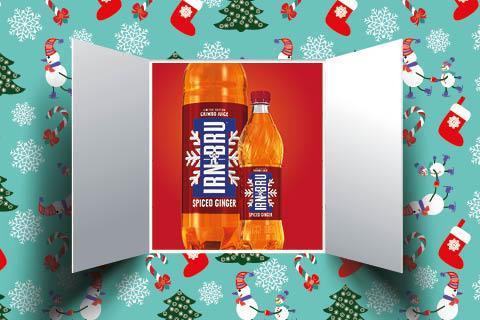 1. Irn-Bru Crimbo Juice
Limited editions go down a storm in the soft drinks world. And this festive Irn-Bru with "warming ginger, clove and cinnamon notes" has an additional advantage. According to manufacturer Barr's research, 90% of soft drink consumers wanted new Irn Bru flavours.
AG Barr, 99p/500ml or £1.39/2l, Scotland-wide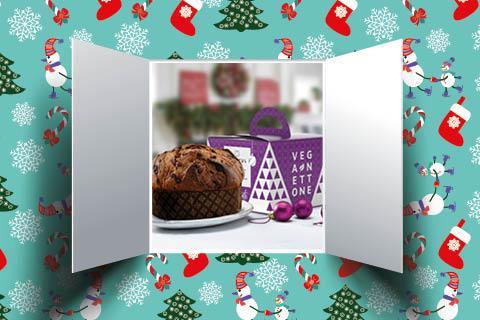 2. Veganettone
Plant-based products are everywhere this Christmas. And according to Mindful Bites, this vegan pannetone has the "same artisanal traditions passed down from three generations" – as the Italian cake but minus the butter and eggs.
Mindful Bites, £14.99/500g, from Ocado, Whole Foods Market & independents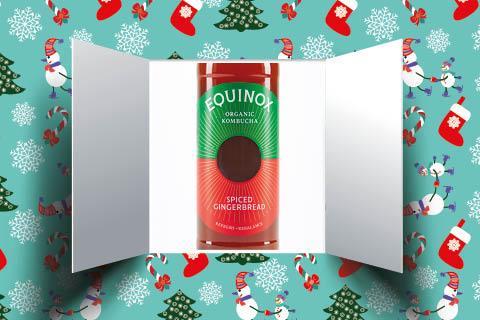 3. Spiced Gingerbread Kombucha
You'd be forgiven for rolling your eyes at another kombucha launch. But positioning could be key to the success of this low-calorie, low-sugar and vegan drink: it is being pitched as a hangover cure and pre-Christmas detox option.
Equinox Kombucha, £1.80/275ml, from Waitrose & Equinox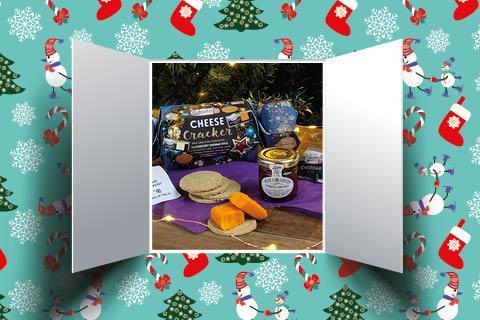 4. Cheese Cracker
F ood blogger Annem Hobson is back.The success of last year's cheese advent calendar inspired her follow-up launch of this Cheese Cracker, a collaboration with the Ilchester Cheese Company. It contains two sticks of cheese, a Tiptree tomato chutney, five mini oatcakes, hat and of course, a cheesy joke.
Norseland, £3-£4, from Asda, Sainsbury's, Ocado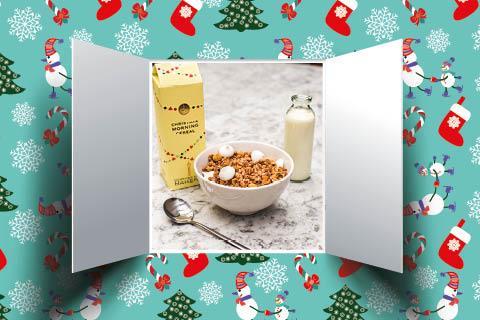 5. Christmas Morning Cereal
Indulgent cereals are growing in popularity. Cronut inventor Dominique Ansel is hoping that will be particularly true over the festive season with this decadent blend of chocolate-covered puffed rice, cinnamon miniature meringues and candied hazelnuts.
Dominique Ansel Bakery, £12, from November 29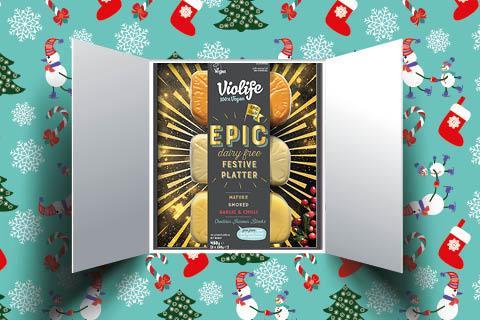 6. Epic Dairy Free Christmas Platter
The cheeseboard need no longer alienate vegans. Violife's first launch under new owner Upfield takes the form of this festive platter, including mature cheddar, garlic and chilli cheddar and smoked cheddar.
Arivia, £5.49, from select Sainsbury's, Asda, Waitrose, M&S & Ocado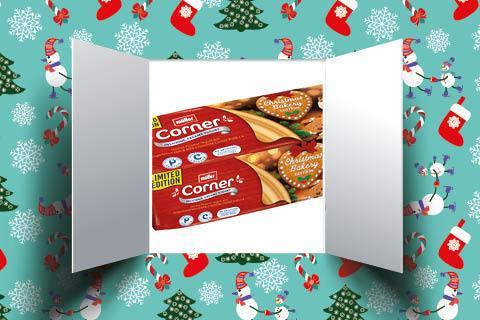 7. Müller Christmas Bakery Corner
Müller Corner has regained the title of best-selling yoghurt brand this year, thanks to a spate of recent NPD . That appetite for new flavours bodes well for its latest innovation: a festive Christmas Bakery Edition. It features vanilla yoghurt with gingerbread men and milk chocolate-coated balls.
Müller, £3/six-pack, exclusively in Asda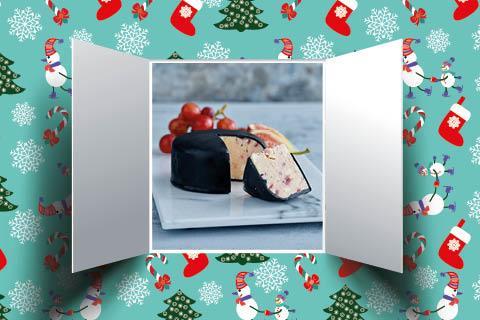 8. Aldi Specially Selected Truckles
Aldi's six-foot pig in blanket may have grabbed all the headlines this year, but these truckles offer something a little more accessible.
Flavours include white chocolate, raspberry & prosecco; Red Leicester with Bombay-spiced chutney and nigella seeds; and camembert with a thick winter spice sauce.
Aldi, £1.99/ 200g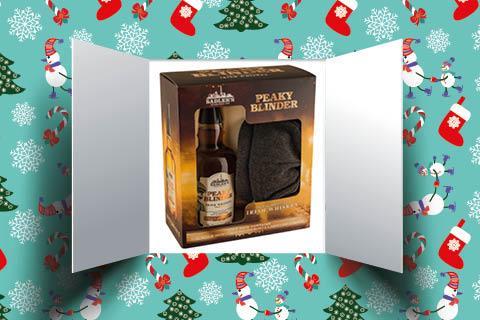 9. Peaky Blinder Gift Sets
Sadler's has been tapping the success of television hit Peaky Blinders for some time.
This gift set, which pairs 70cl bottles of Peaky Blinder spirits with the gang's trademark newsboy hat, will help Sadler's tap some of the 7.2 million Brits who watched the last series of the show.
Sadler's Brewing Company, £25-£33, from brewer's website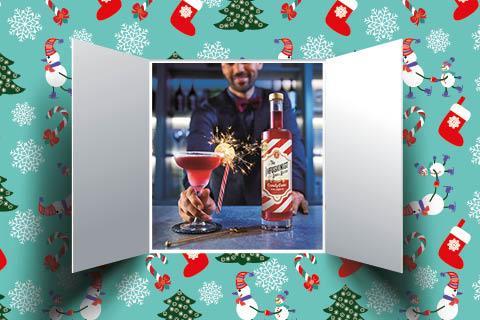 10. Aldi Candy Cane Gin Liqueur
Flavoured gin sales have soared 457% in the past year, according to Nielsen figures. Aldi milked that trend last Christmas with a gingerbread gin liqueur, which it says flew off the shelves.
This year, it has repeated the format with another flavour: candy cane. It's flavoured with sweet peppermint and hints of vanilla, and comes in an "Instagram-worthy" bottle. Aldi's Christmas spirits range also includes a new Spiced Plum & Clementine gin.
Aldi, £9.99/ 50cl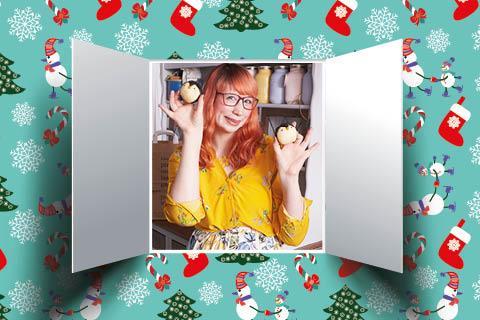 11. Mince Bao Bun
Consumers are going mad for bao buns. So AmazonFresh has teamed up with 2018 Great British Bake Off finalist Kim-Joy Hewlett and London butcher C Lidgate to create a festive version, swapping out the traditional pork belly for sweet mincemeat. It may sound reminiscent of the Friends episode in which Rachel mistakenly put mince in a trifle. But the buzz around the "unique" treat could make it a surprise winner.
C Lidgate, £6.99/ four-pack, from AmazonFresh and C Lidgate, Holland Park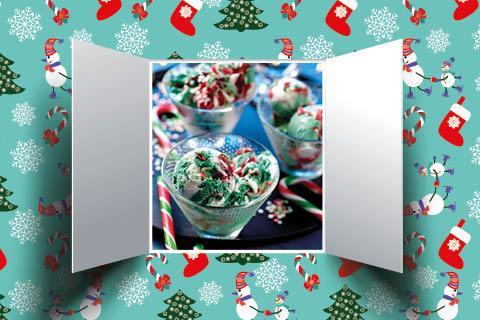 12. Asda Elf Ice Cream
Asda's ice cream department has had a busy year. Innovations have included a candy floss ice cream, a strawberry 'Unicorn' and a 'Galactic', which mashed marshmallow, toffee and meringue together in a blue and purple mess.
This Elf ice cream features green raspberry and white candy floss-flavoured ice cream, raspberry compote and multi-coloured candy cane sugar shapes.
Who said brands were dominating ice cream innovation?
Asda, £1.68/900ml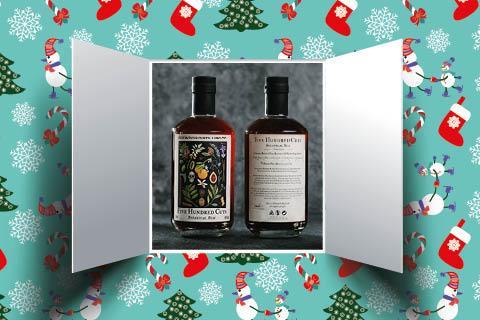 13. Five Hundred Cuts Botanical Spiced Rum
Never one to miss a trick, BrewDog has launched its very own festive spirit in time for Christmas. Described as a "Christmas cake in a glass", this product aims to "bridge the gap between the funk of rum and the botanical kick of gin". Considering rum is the second most popular spirit after gin, it's a shrewd move. And the brewer already has form in spirits. Its Lone Wolf gin has already amassed £1m, according to Nielsen figures.
BrewDog, £24/70cl, Asda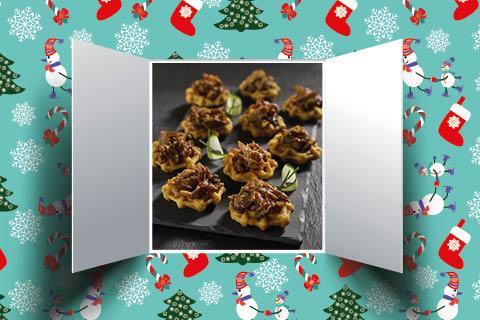 14. Morrisons Duck & Waffle Kit
Restaurant brands are edging into grocery at a blistering rate. While there's no indication Duck & Waffle in London will follow suit, its signature dish has nonetheless inspired a mass market version.
Morrisons concedes the savoury waffles – which are topped with shredded duck and sweet hoisin sauce – were "popularised" by the restaurant. Crucially, the supermarket version comes at a fraction of the price of the 40th floor restaurant special.
Morrisons, £3.50/300g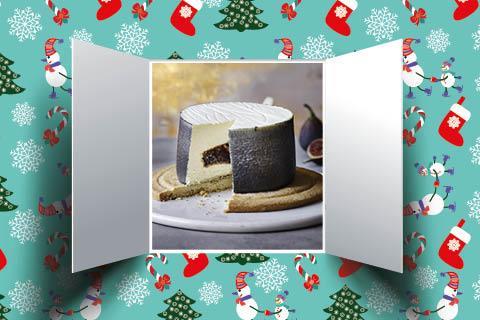 15. Heston Fig & Port Cheesecake
Anything that Waitrose brings out under the Heston Blumenthal brand tends to get tongues wagging. That's particularly true in the festive season. Indeed, the 2010 'hidden orange' Christmas puddings went for hundreds of pounds on eBay after selling out in stores.
This sweet cream cheesecake that looks like a wheel of savoury cheese promises to generate some buzz again, with an edible board base made of lemon shortbread.
Waitrose, £12/700g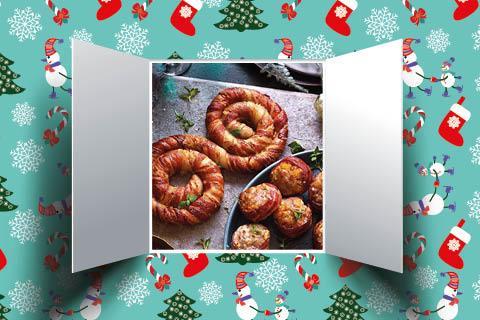 16. Lidl Birchwood Yard Pigs in Blankets
Bigger is better in the world of supermarket pigs in blankets. M&S enveloped their sausage in stuffing before wrapping it in bacon, Asda put 12 on a bed of stuffing for a foot-long showstopper, and Aldi boasts a creation that measures two metres long. Lidl put its twist on the Christmas mainstay with a figure of eight, yard-long chipolata. There's also a chicken in blanket option made with mini chicken sausages to broaden the appeal.
Lidl, price tbc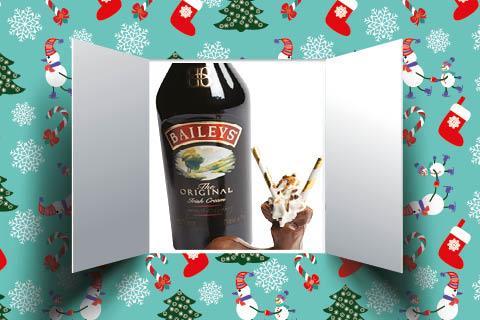 17. Baileys Chocolate Reindeer
This festive innovation comes courtesy of the Baileys pop-up 'Treat Bar', an out-of-home space designed to get consumers indulging in the brand. One of the bar's most popular serves is Baileys in a chocolate reindeer with creamy toppings. Now it's bringing that format to the supermarket aisles. The reindeer is being offered free with purchases of a 1l bottle of Baileys Original Irish Cream at Asda stores.
R&A Bailey, £12, from Asda until December 4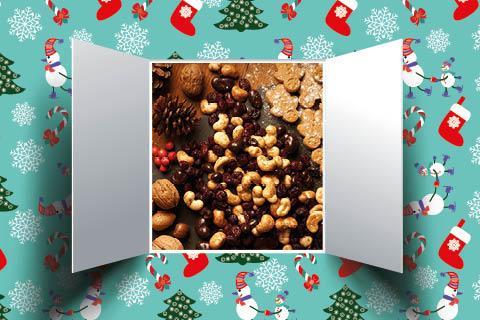 18. Tesco Fairtrade Caramelised Cashews
Chocolate? Tick. Caramelised? Tick. Faitrade? Tick that too. These Tesco finest* nuts promise to be both a tasty and ethical treat. And shoppers have an extra reason to feel good about their purchase. The addition of sweet coatings has increased sales and boosted income for farmers, says Liberation Foods. Plus, the festive innovation has enabled Liberation to form relationships with new cooperatives.
Liberation Foods, £4/225g, from Tesco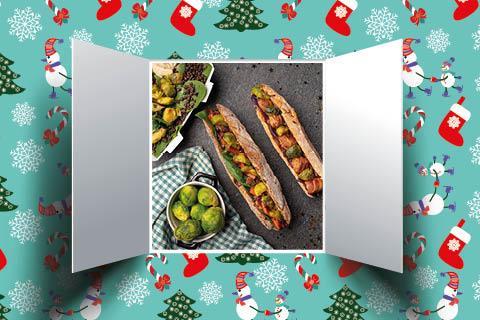 19. All About The Sprout
In the food to go sector, this creation by Paul Bakery deserves a mention for doing something different with the Christmas sandwich. All About The Sprout is a vegan offering and a decidedly innovative way of targeting meat-reducing Brits . As the name suggests, sprouts are the star of the show. They are mixed with sage, houmous, spinach, grilled carrots, sweet chestnuts and pickled red cabbage, all packaged up in a baguette. Yum?
Paul Bakery, £4.25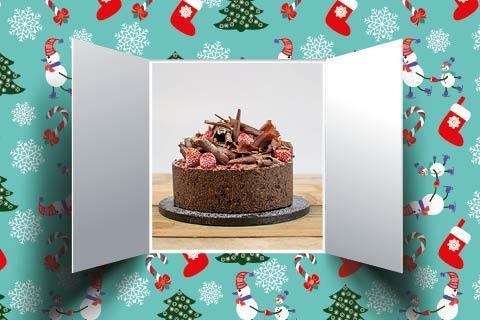 20. Raspberry Chocolate Truffle Pleesecake
Last year, Pleesecake founder Joe Moruzzi turned down investment on Dragons' Den. He may not have walked away with the cash, but his company gained a much wider audience. Its healthy social media follower count shot up, and the products are now listed on Ocado and Deliveroo. So this Raspberry Chocolate Truffle cake stands to make waves over the festive season.
Pleesecakes, £48-£80, direct from manufacturer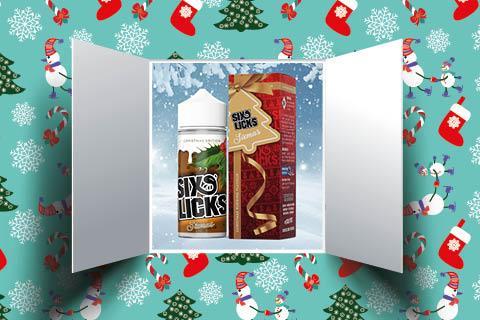 21. SixMas Vape Juice
Last year, Six Licks gave regular customers a miniature bottle of this Christmas pudding vape juice with their orders. Reviews proved so positive that the company decided to launch the SixMas Vape Juice in 100ml bottles this year. New and exciting flavours are, of course, key to the growth of the vaping market. But will this festive flavour hit the mark? The proof will be in the Christmas pudding flavoured vape juice.
Six Licks, £22.99/100ml, independent vape stores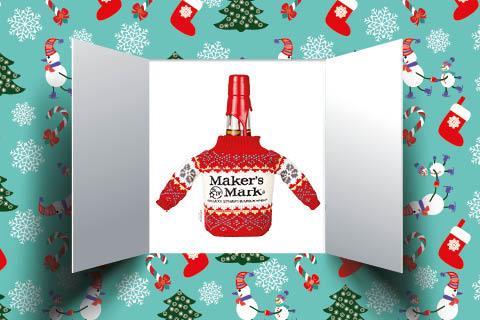 22. Maker's Mark Bourbon
At Christmas, glass bottles of spirits are usually wrapped up in extra cardboard and plastic to make them gift-ready. It doesn't exactly fit with today's packaging-conscious society.
So Maker's Mark – which embarked on a major marketing push in the UK last year – has taken a different, more eco-friendly approach to nailing the aesthetics: bottles come wearing a miniature Christmas jumper.
Beam Suntory, £30/ 700ml, from Tesco, Morrisons, Co-op & Asda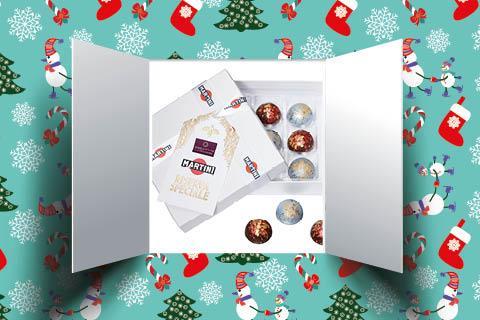 23. Martini Rubino Negroni Truffle
This year marked 100 years of the Negroni cocktail. Martini is marking its centenary by collaborating with British chocolatier Paul A Young to create a box of Negroni chocolate truffles.
The truffles are made with Brazilian dark chocolate, Martini Riserva Speciale Rubino vermouth and Bombay Sapphire Gin. Considering aperitifs, gin, and dark chocolate are all proving popular right now, it could prove a winning combo.
Bacardi/Paul A Young, £15.50, from Amazon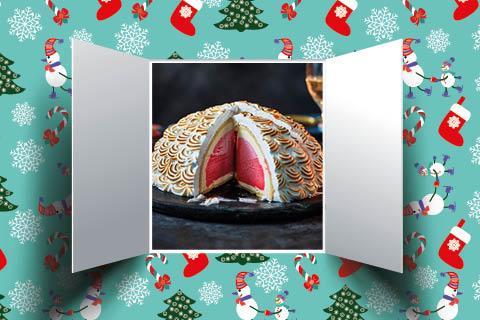 24. M&S Baked Alaska
Christmas puddings have been real showstoppers in recent years but they're quite samey this year and it's a retro classic that really takes the biscuit – albeit with a twist on the original.
M&S has given the baked alaska a modern spin. The centre is a raspberry sorbet. which is covered with sponge and vanilla parfait and topped with a soft meringue shell. It sits alongside a twist on the traditional Christmas cake: a rainbow cake with buttercream.
M&S, £15