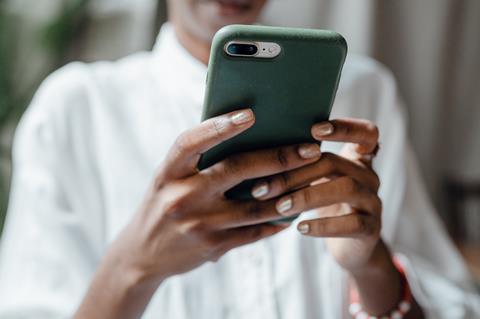 When I recently urged grocers to invest in digital for post-lockdown growth, the fact that Amazon was readying another major push into the UK online delivery scene was still a matter for speculation.
Now that Amazon has shown its hand by bundling its Fresh grocery service in as a 'free' perk of its Prime subscription service, I thought I'd better find out for myself what all the fuss was about.
I only needed some bread and a couple of other things. So, I thought I'd surprise everybody in my household and fired up my Amazon app. After a while, I had £6 worth of items to my basket, which meant I had to add another £34 to qualify for Prime delivery.
It was then I realised it was too difficult, tiresome and aggravating to do a £40 shop from scratch on my phone without searching for stuff 40-odd times.
In a normal online, non-food shopping trip, I have a reason for my visit and may know exactly what I'm looking for because it's likely a branded article, like a book. The search is narrowed by category.
UK grocers have learned over the years how to encourage shoppers to upload an entire shopping list or import a last shop from their loyalty data to cut through lengthy searching as a barrier to entry.
But for Amazon, which has been dubbed the 'everything' store, I find its search, category management, and range selection and curation just aren't very good, particularly for grocery.
I have often pointed out how disappointing Target's addition of food or Tesco's move into non-food were in comparison to their world-leading success in their core categories. Even for great businesses, it's easy to underestimate the need for new skills.
Fast forward to today and, just because you have the online traffic, it doesn't mean you can add grocery products ad infinitum without revealing substantial differences between the food and non-food shopping experience.
Another analogue comes from when Tesco, as the blue riband exponent of the UK superstore, went international in the 1990s. We concluded that the hypermarket was the ideal format for expansion.
But our first couple of European hypermarkets ended up being big superstores. So, Terry Leahy called the team responsible together and instructed them to benchmark a Carrefour hypermarket, then deliver a version for our next opening.
Ironically the hypermarket is the grocery format now under most pressure. As shopping has changed and product category leaders are no more than a click away, the benefits of having, at best, an average range with 'everything under one roof' just aren't significant enough.
So, like other commentators, I question whether Prime delivery can truly compete with UK online grocery unless Amazon addresses its customer experience offer first. I think it still has a way to go.
If Amazon is to be great in non-food, food, streaming media, healthcare, etc., adding them into Prime is undoubtedly a great way of growing the subscription and the value it offers. But it strikes me that, if it isn't ultimately excellent in each, it will expose a soft underbelly, making it easier for its competitors to win customers back.
Take Prime Music, for example. I know I have it but never use it. Yet, Amazon keeps sending me communications about it. It only has a finite amount of time to engage me, so why waste time marketing stuff I'll never want? It ultimately makes it less competitive.
I believe Jeff Bezos has come to that epiphanous moment where, if he wants Amazon to be the organisation to crush all in front, he must realise that it pays to look back and learn from one's competitors. UK grocers have been doing e-commerce for 25 years.
So, Amazon mustn't confuse different with better, because it's usually just not as good. It must be careful it doesn't go the way of the hypermarket.
Incumbents also have an opportunity to keep raising the bar in the meantime, making it harder for Amazon to keep up by increasing capacity, while also improving their own online experience.