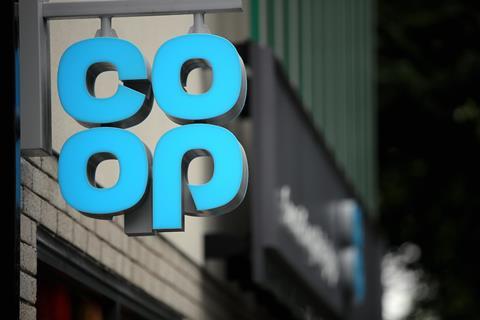 Co-op is expanding its home delivery service to more than 50 stores across Scotland in coming weeks and making "thousands more" delivery slots available.
The ramping up of the service in Scotland comes as a result of a partnership with same-day courier firm Gophr. The service will initially go live in six stores in Glasgow this month, before rolling out to more than 50 stores in towns and cities across Scotland including Aberdeen, Edinburgh, Inverness and Perth.
Deliveries will be available to customers living within 4km of the stores and in as little as two hours.
Orders are made through Co-op's own online shop – coop.co.uk/shop – which was launched in March last year. Customers can choose from around 4,500 products, and once a basket has been ordered can track its progress in real time.
The 50 Scottish stores add to the growing number of Co-ops nationwide now offering delivery of online orders – which are variously fulfilled by Co-op's own fleet of drivers; delivery partners like Gophr and Stuart; or via third-party platforms like Deliveroo, Buymie, Pinga or robot delivery service Starship. The Co-op is the most widely available supermarket on the Deliveroo app, with more than 400 stores listed.
Read more:
"We continue to look for new ways to innovate and expand access to our products and services to deliver a truly compelling offer for consumers, conveniently," said Matt Arrigonie, Co-op's online operations manager. "By collaborating with partners we can offer further flexibility and choice to meet community needs for shopping locally with ease, speed and safety. Delivering what our members and customers want, when and where they need it."
The Co-op said it was on track to offer delivery from more than 650 stores across the UK by the end of the year. Co-op products are currently available online in over 200 towns and cities.
Founded in 2014, Gophr has previously partnered with M&S and boasts some 9,000 couriers working in several UK cities.
"We are passionate about making deliveries more convenient, and believe our approach of working in a fair and transparent way is a great fit with Co-op, and will give many more communities and households across Scotland access to online on-demand groceries," said Gophr head of delivery partnerships Graham Smith.
Delivery from the new Scottish stores will be free for the first eight weeks after they launch.
The Glasgow Co-ops offering the Gophr service are: Sauchiehall Street; Paisley Road West, Cardonald; Cumbernauld Road, Muirhead; Cumbernauld Road, Stepps; Shettleston Road; and Baillieston Road, Barrachnie.