Tesco has launched Taste Shack, a new brand designed to 'spice up the nation's mealtimes'.
With a focus on ready-to-cook chicken-centred mains and sides to accompany, this exclusive range offers a spicy selection of restaurant-inspired dishes. From the fiery piri piri chicken breasts coated in a punchy marinade, to the zesty lemon and herb half chicken infused with aromatic herbs and spices, Taste Shack promises to spice up summer dining experiences.
Mains
Piri Piri Chicken Breasts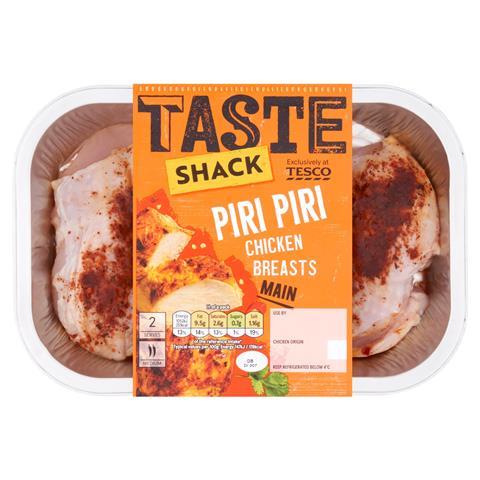 £4/365g
Skin-on chicken breast fillets coated in a piri piri spicy marinade and seasoning.
Southern Fried Mini Fillets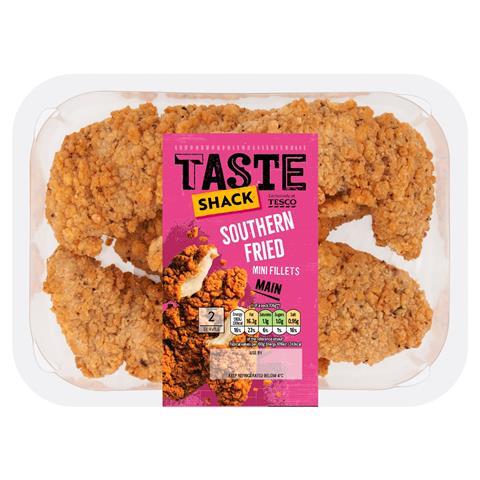 £3.35/305g
Chicken breast fillet pieces in a crispy southern fried breadcrumb coating.
Southern Fried Drums and Thighs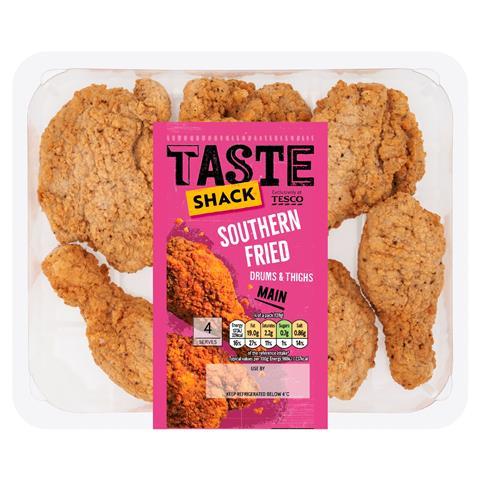 £4/800g
Chicken thighs and drumsticks in a lightly spiced southern fried breadcrumb coating.
Lemon & Herb Half Chicken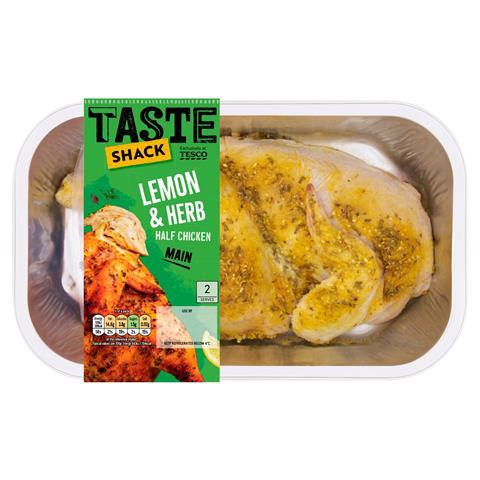 £4.50/725g
Half chicken marinated in a zesty lemon and herb sauce for added flavour.
Piri Piri Half Chicken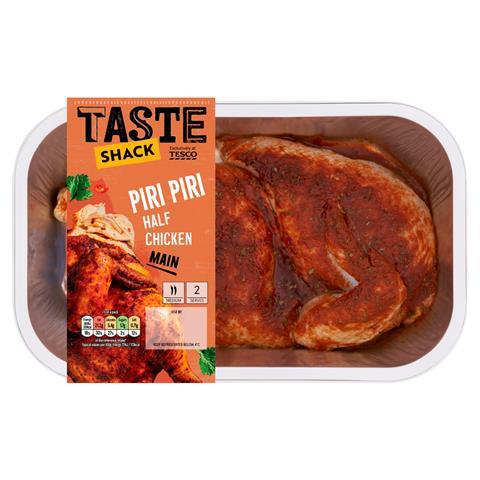 £4.50/725g
Tender and spicy half chicken marinated in a fiery piri piri sauce.
Sides
Spicy Rice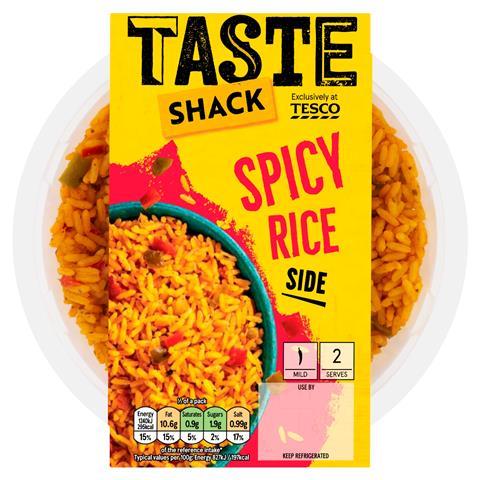 £2.25/300g
Long grain rice with diced red peppers, lightly spiced with smoked paprika and cayenne pepper.
Piri Piri Chips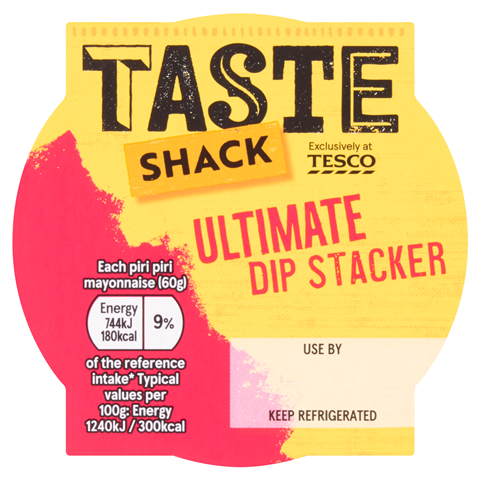 £2.50/400g
Crispy, golden chips topped with a spicy piri piri seasoning.
Punchy Peas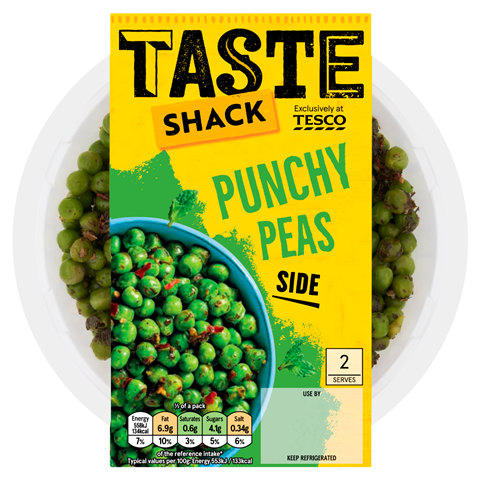 £2.25/220g
Peas coated with a parsley, mint and chilli dressing.
Crispy Onion Rings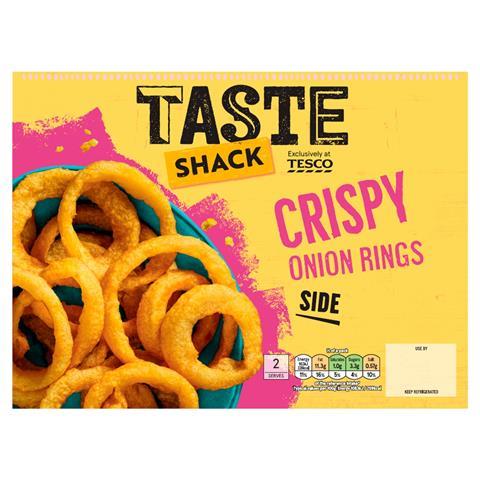 £2.25/200g
Sweet golden onion rings fried in a light and crispy batter.
Garlic Ciabatta
£2.15/360g
Crisp and buttery ciabatta slices topped with garlic and parsley.
Crispy Battered Wedges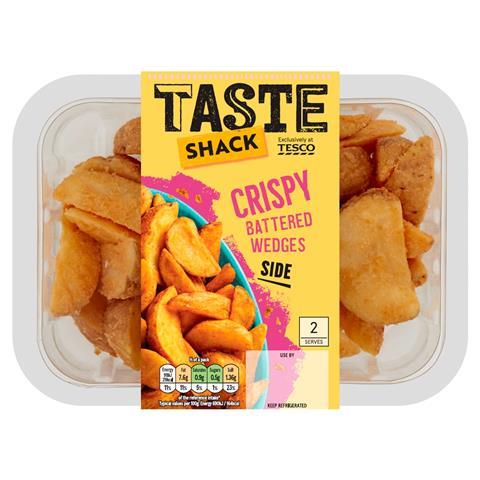 £2.50/300g
Potato wedges coated and cooked in a batter lightly seasoned with garlic, black pepper and cumin.
Juicy Corn Bites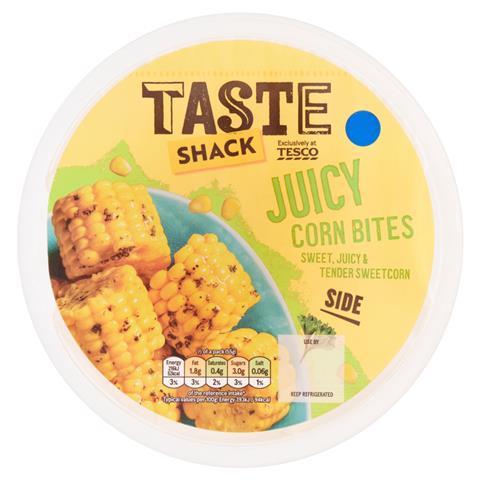 £2.50/241g
Sweetcorn bites with a chargrilled finish.
Creamy Coleslaw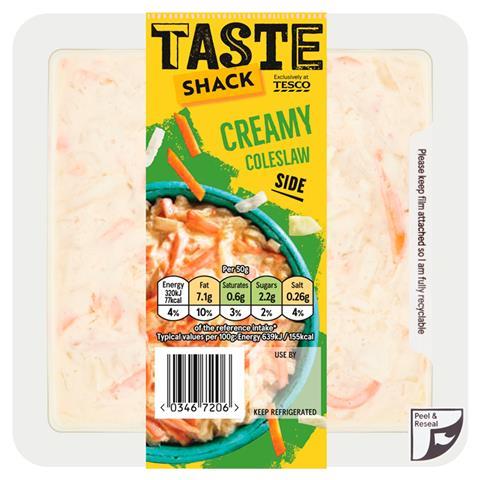 £1.40/500g
Crunchy shredded cabbage and carrot with diced onion, mixed in a mayonnaise dressing.
Crispy Chicken Pops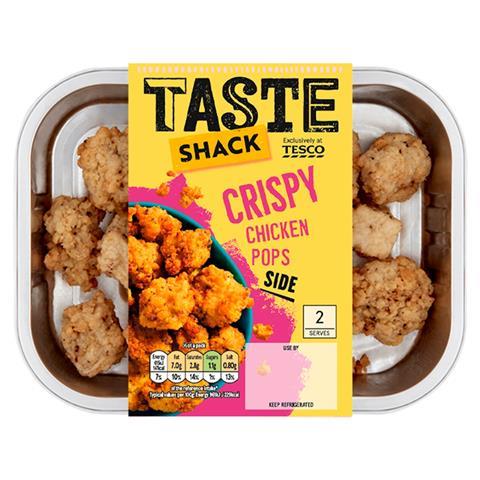 £3/128g
Golden chicken breast bites seasoned with black pepper and garlic, coated in breadcrumbs.
Fiery Chicken Wings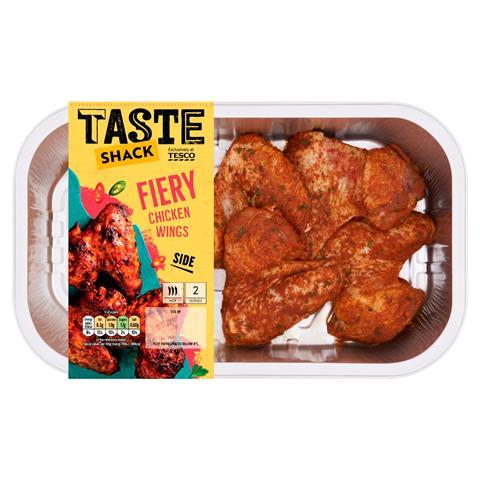 £3/365g
Chicken wings coated in a spicy, zingy marinade, with a hot piri piri sauce.
Dips & sauces
Chicken Gravy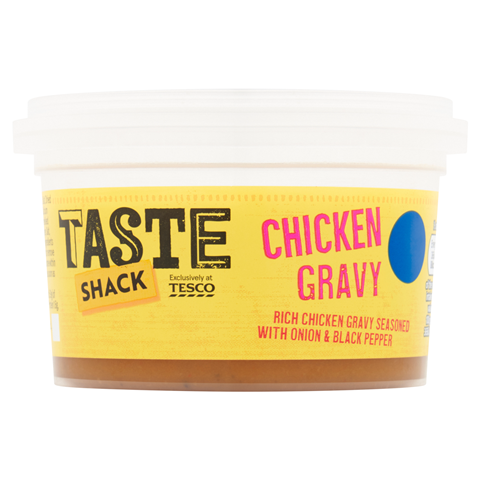 £2/200g
Chicken gravy made with an onion and black pepper seasoning.
Ultimate Dip Stacker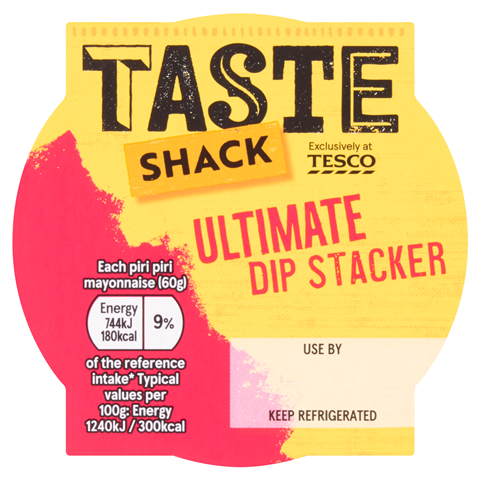 £2/180g
A trio of tangy barbecue sauce, spicy piri piri mayonnaise and fiery hot sauce.