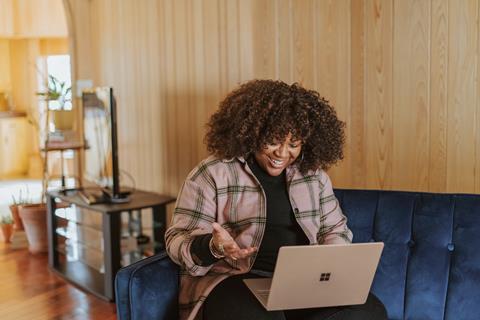 I never planned to work in the consumer goods industry. Growing up, the answer to 'what do you want to be when you're older?' was never 'I want to be a grocery national account manager, demand planner, retail buyer or sales director'. I found myself in the industry because I applied for the first placement job I saw posted on the university noticeboard. It was an industrial placement with Nestlé as a customer service executive. I had no idea about the industry and what the opportunities were.
Twenty years on, this hasn't really changed. Certainly for young black people. There are still very few black (not BAME) people in our industry. The specific stats are hard to come by, but you only have to look around you. How many can you count in your organisation? A few years ago, at the age of 33, I was the most senior black person I knew of in the entire industry. The lack of representation is indisputable.
We can ask why, we can speculate, we can blame. Or as an industry we can choose to look forward and collectively do something about it. But what exactly?
Firstly, we must focus on early talent. We must raise awareness of our industry amongst young black talent. We are competing with other industries for them and we're not doing well. Last summer we started telling young black talent about the food and drink sector. We talked about its size, its growth, exciting drivers of change such as sustainability and technology. We also introduced them to inspiring leaders who shared their stories and spoke proudly about their companies. More have started applying for jobs and we're pleased to see some doing really well.
Secondly, we must not underestimate the barriers to entering the industry. We are not all accustomed to corporate cultures. We were not all taught the soft skills, the unwritten rules or the right way to speak. Joining and staying in an fmcg corporate is just not as easy if you're not from a certain background.
Read more:
In the entrepreneurial space, what we are also learning is there are challenges if you are a black founder wanting to launch a product. Breaking into the industry is a challenge for anyone regardless of ethnicity, however only a tiny amount of black-owned brands make it onto supermarket shelves. We know there are many great ideas, but they aren't becoming a commercial reality. It's harder for many to raise that important 'friends and family' funding round. Statistically it's harder to raise money full stop. We don't have the contacts, the safety net, the experience, the network and know-how around us. The mountain feels higher to climb.
We need to close the gap. I want to see more young black people confidently applying for jobs and more black entrepreneurs approaching retailers with winning products and compelling propositions.
I started Add Psalt to help black founders bring their ideas to market more easily, to navigate their way through the complexities of the food and drink industry, and to give them expert guidance from the best in the business. I'm passionate about reshaping the diversity balance.
Finally, we must all ask ourselves an important and poignant question. If we encourage more black people to knock on our doors, will we be truly open and ready to welcome in difference? My fear is that while we push for more visible difference in colour, what we may demand is that the individual is expected to assimilate and conform. I hear so many organisations talk about the need for different thinking, new perspectives and alternative approaches. However, we continue to want people to 'fit in'. We want them to think the same, talk the same. When you see someone who looks or sounds different to you, it's likely they have lived different experiences and perspectives. We need to actively seek them out and embrace them. We are not all the same – and that is a good thing.
At Psalt our mission is to make it possible for anyone. Talent can be found anywhere.