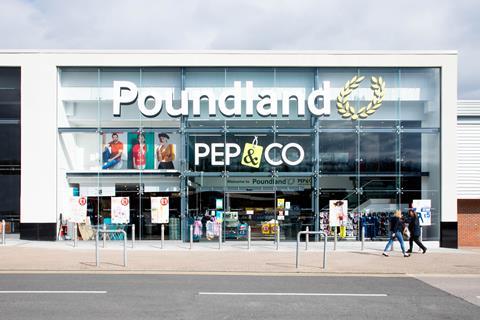 Poundland has given every staff member £25 in gift vouchers as a thank you for their hard work through the pandemic.
The vouchers are enclosed in a letter to all employees signed by the senior management team including MD Barry Williams, retail director Austin Cooke, trading director Tim Bettley and transformation director Mat Ankers.
"We wanted to give you a little gift this Christmas to say thank you for all that you have done and to let you know that you are appreciated," the letter says.
"This past year has presented us all with some of the most challenging times ever, both professionally and personally. It has been humbling to see how all of our wonderful colleagues have risen to the challenges 2020 has put before us, how you have cared for each other and for our customers.
"We talk about our business being 'customer-focused, people-led and tech-enabled.' At the heart of this message is our people, that's you, and we couldn't be prouder of you!"
The letter tells staff they can spend the vouchers any time in December and reminds them they have Boxing Day and New Year's Day off as shops close, a commitment Poundland made earlier in the year.
The vouchers are also on top of an extra week's annual holiday, announced by MD Williams in April.
Poundland is in the midst of a major transformation programme, including the rollout of chilled and frozen food to hundreds of stores. As part of the transformation, the business is also "working hard to build a reputation as a great place to work", a spokesman said.
"We're transforming from a customer perspective, but just as important is the cultural transformation too behind the scenes."
The variety discounter's transformation is the subject of a new two-part Channel 4 documentary, Inside Poundland: Secrets From The Shop Floor, the first episode of which is due to air at 9pm next Monday (7 December).