Yet the soft drinks category has remained resilient and is currently the second fastest growing category in FMCG. If we look back to the financial crisis in 2008-9, sales of Colas remained consistent suggesting that whilst people are more likely to cut back on big expenditures in recessionary times, the data shows that they're willing to keep spending on small treats like soft drinks.
Core soft drinks segments continue to grow, like cola, flavoured carbonates and energy, whilst emerging segments including RTD coffee are also gaining momentum. And CCEP is at the heart of this growth adding more £250m over the last year.
Category growth opportunities
While the rising cost of living continues to dominate, its key to understand where the headroom for growth is and what are the trends that will help us deliver this. Earlier this year we unveiled our new category vision, 'refresh tomorrow', which identifies key opportunities for growth in soft drinks. These drivers include 'healthier choices', 'responsible living', 'enjoy with food' and 'enjoy socialising'.
As you'd expect, 'healthier choices' is one of the key growth drivers. Following a successful sugar reduction journey, low and no sugar options are driving growth in our portfolio – Coca-Cola Zero Sugar is the fastest-growing cola brand in GB, and Monster Ultra the number one zero sugar energy brand in GB.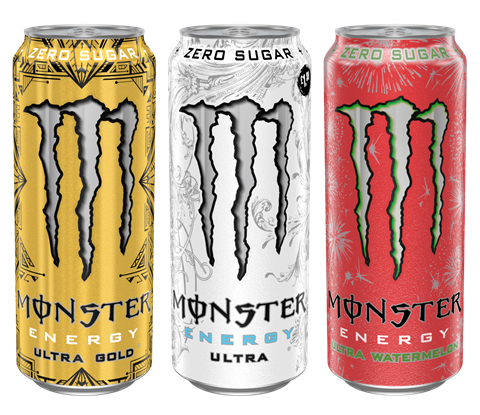 The introduction of HFSS display regulations in October has made healthier options even more of a focus for retailers and suppliers. 73% of soft drinks sales already came from non-HFSS products before the guidelines came into place, putting the category in a strong position to help fill gaps in those regulated parts of stores. Retailers have gone on to implement innovative store layouts, suppliers have stepped up to the innovation challenge and our 86% compliant portfolio is seeing a year on year increase in off-shelf display.
Another key driver is 'responsbible living'. A recent survey identified that shoppers' top sustainability priority for soft drinks is the recyclability of packaging, followed by its recycled content.
That's why this year we built on our move to 100% rPET across our 500ml and smaller bottles to introduce attached caps on our 1.5lt and 500ml bottles in partnership with Coca-Cola GB. This means they stay connected to the bottle after it's opened, which will help improve recycling rates and prevent waste. The aim is to implement across all Coca-Cola brands and pack sizes by the end of 2024.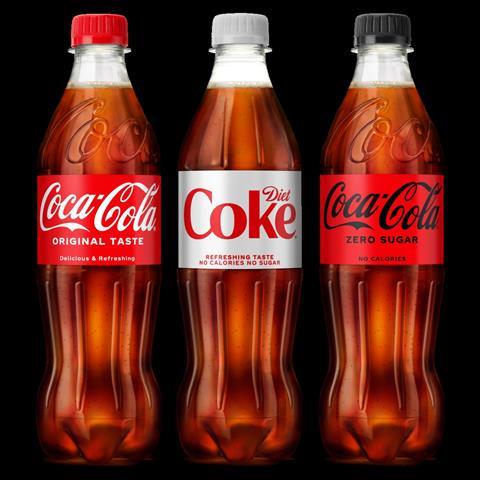 2023 and beyond
As we move into 2023, many of the same challenges will remain. We will continue to operate through difficult economic conditions and face the arrival of new regulations including DRS in Scotland as we move towards a more circular economy and HFSS promotional restrictions – some of which will require industry collaboration to help everyone navigate through successfully.
Despite this, suppliers and retailers will need to remain focused on their sustainability goals, taking meaningful actions to have a positive impact on the future of our planet.
However, we should all have confidence in the soft drinks category as a driver of growth and we look forward to unlocking this with our customers next year and beyond.