Taking over the farm shop on the Bodnant estate in north Wales was an opportunity the Reynolds family couldn't resist.
Located in Tal-y-cafn just a few miles from their home, the Reynolds had driven past the site as it underwent a major restoration, and had fallen in love with it.
Although they had no prior experience in food retail, the family already ran restaurants and cafes in the area and felt the shop would be a good fit with the rest of the business.
It's a feeling that proved correct. Three years after taking on Bodnant Welsh Food, the business has built a strong mix of local and tourist trade, and was last year the Welsh regional winner in the Farm Shop & Deli Show Retailer Awards.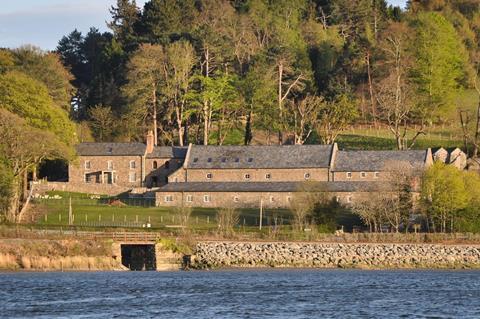 Local sourcing and sustainability are key focuses for the retailer, with the majority of produce sold by the shop and used in its cafe coming from nearby farmers and suppliers.
Bodnant's offer extends beyond the traditional farm shop facilities. It includes a butchery and a bakery, a wedding and events venue, cookery school and accommodation. Located in the Conwy valley, the business has recently expanded its accommodation to cater for the walkers who flock to Bodnant in the summer.
Despite tourism accounting for around half the business' trade, Bodnant never loses sight of its place in the community. Located more than 10 miles from the nearest town, it serves around 10 villages and local farms.
When the first lockdown was declared, Bodnant swiftly launched a delivery service to help its most vulnerable customers while expanding its offer to include a range of essentials.
"For some of our customers, we were the only social interaction they had, and we realised our customers were as dependent on us to deliver a good service as we were on them to keep our business running," says director Tilly Reynolds.
Bodnant's focus on the wellbeing of its local community in the early months of the pandemic was a key factor in it winning a Farm Shop & Deli Show Retailer Award.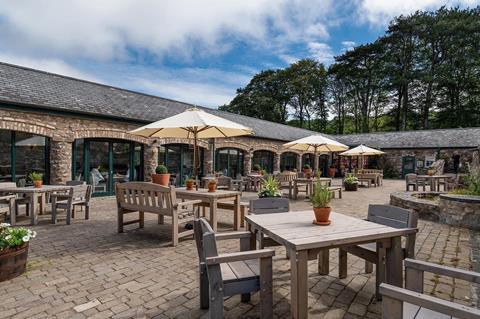 As one judge put it: "They clearly value their local community, suppliers and shoppers alike, and are proud to be a beacon of their area."
The local delivery service launched during the pandemic has expanded to become an international operation, with the Reynold's sending packages and hampers as far as Australia.
View the video above to learn about Bodnant Welsh Food's plans for the future, including its ambitions to widen its reach and ramp up its sustainable activity.
Entries are now open for this year's farm Shop & Deli Show Retailer Awards. Visit the Farm Shop & Deli Show Retailer Awards website to enter or nominate a business.

Are you a specialist retailer looking to source the best quality local and regional produce? Visit the Farm Shop & Deli Show 2022 to find trend-setting food and drink from hundreds of British suppliers, plus the latest technology and industry insight. Register your interest now