Ever-increasing queues of lorries in Kent after the closure of the French border to UK traffic on Sunday night represents the realisation of a Brexit worst-case scenario, just in time for Christmas.
The only surprises were that it happened (a) before the 31 December Brexit deadline and (b) because of Covid-19.
According to the Covent Garden Market Authority (CGMA), approximately 50% of all our fresh produce comes from Europe at this time of year. And the majority of it will come through Dover due to its advantageous position close to the tip of south-east England.
Indeed, so bad had disruption become, that supermarket bosses were warning on Tuesday (22 December) that the government had just 24 hours to fix the ports crisis or shoppers would face food shortages after Christmas. And even after the French government agreed to ease the travel ban on Tuesday evening, a clearing of the backlog is expected to continue until after Christmas.
So how has food and drink been affected by the closure of the border? And could this situation be a taste of what's to come after the 31 December Brexit deadline?
Jump to a sector
Fruit & veg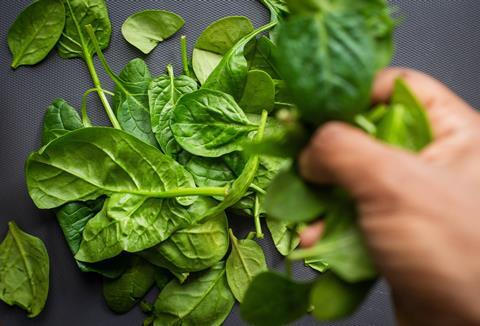 With at least 1,500 lorries stranded in Kent by Tuesday, the immediate concern for the food supply chain has been perishable fresh products.
"You could say everything from a kiwifruit imported from Greece to apples from France will suffer [from this situation]," explains Paul Rowe, sales and procurement executive at Poupart Imports.
One issue importers have already faced is that many EU hauliers are unwilling to get stuck in the UK and are deciding to drop their cargo off at Calais or other ports in France or Belgium.
The British Retail Consortium estimates 90% of lettuces and 70% of soft fruits sold in the UK at this time of year originate from the continent.
Given these are typically among the most perishable forms of fruit & veg, CGMA expects products such as gem and iceberg lettuce, baby spinach, citrus fruits, raspberries and broccoli to be the first types of fresh produce to run into short supply should the border crisis continue.
Some of these products were shown to be particularly vulnerable to supply chain disruption in January 2017 when bad weather in Spain led to shortages of salad products.
But it's not just European-grown produce that faces complications making it to the UK.
"A large amount of fresh produce is transited to Europe to get to the UK, for example from Morocco," says Fresh Produce Consortium CEO Nigel Jenney.
"A lot of goods are also air-freighted [from other parts of the world] into Europe," he adds. However, this route to market is also fraught due to the pandemic-linked fall-off in the scheduled passenger flights that would normally have carried the cargo.
Meat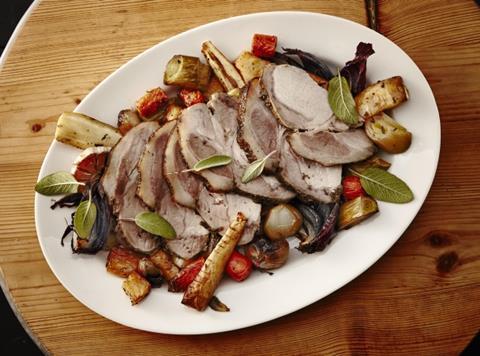 The UK imports and exports huge quantities of meat. In 2018, the UK imported 380,000 tonnes of beef – with almost 90% coming from the EU [HMRC]. Meanwhile, it currently imports 60% of the pigmeat it consumes from the EU, according to AHDB.
According to the British Meat Processors Association, suppliers are facing a double whammy of issues, with both imports and exports affected.
"We are hearing from our members about lorries stuck in queues on both sides of the crossing, which has meant they are having to cut back on production and tell farmers to delay sending animals to abattoirs," says the trade body's CEO, Nick Allen.
"Lamb and pork exports have been particularly hit. Many Continental lorries have turned around and gone back home because drivers were worried they would not be able to get home for Christmas. As far as we can see there will not be much going in or out of the country until after Christmas."
Allen adds that he anticipates big losses for meat businesses because of the border closure, particularly because insurance companies have told his members they are not liable. According to BMPA estimates, a typical 25-tonne lorry-load of meat would be worth between £70k-£100k.
Hybu Cig Cymru/Meat Promotion Wales says Welsh producers normally export about £15m worth of beef and lamb every December, both via the Channel ports and the Irish Sea. Much of this trade is now in question.
"December is normally a major trading month, particularly for the sheep sector," says HCC CEO Gwyn Howells. "We were bracing ourselves for Brexit disruption on 1 January, but the changing Covid situation has brought an immediate but hopefully temporary halt to most exports."
Fish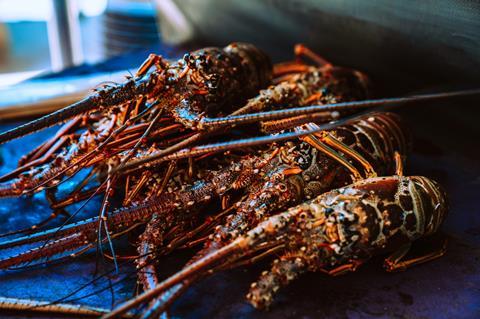 For the UK's seafood industry, the situation could be even more stark.
The UK exports most of its catch and imports most of the seafood it consumes, making it especially reliant on fluid cross-Channel trade.
And this time of year is said to be crucial for the sector. According to industry body Seafish, some £130m worth of seafood was exported to Europe in December 2019.
"Europe is an important market for some of our high-value UK seafood, including shellfish which is exported live and highly perishable," explains Aoife Martin, director of operations at Seafish. "Christmas is one of the busiest times of the year as customers in France and Spain order in premium seafood as part of their celebrations."
"We know many businesses are affected, particularly in Scotland. Many of these businesses have already suffered big losses this year due to the pandemic, so this situation is likely to hit them harder if it isn't resolved quickly."
The Scottish seafood sector said its members had already lost "millions" of pounds, as much of the premium seafood stuck in the queues at Dover is likely to have perished. They too say they have been unable to claim their losses back on insurance.
"Even if an agreement is reached today and lorries start getting through to France tomorrow, they will not make it in time for the last Christmas market of the year," says Seafood Scotland CEO Donna Fordyce.
"Without financial support from government, many companies that were relying on these crucial 48 hours of trading to replenish their cashflow will tragically go to the wall."
Ambient products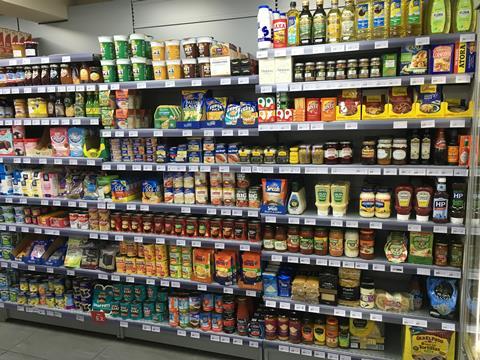 While fresh food imports are facing a challenging time, imported food and drink products destined for ambient aisles are not understood to be experiencing major issues at the time of writing.
Kraft Heinz tells The Grocer it envisages no impact on its business in the short term, meaning Brits need not be concerned about the country's supply of baked beans. It says all of its deliveries are going to and from Europe on containers via the Dutch port of Rotterdam.
"The risk of delays at Dover has been a key part of our Brexit planning throughout and we have looked to ensure it is not the primary route of transport for all but the most exceptional of circumstances," says a spokesman for the supplier.
Indeed, Brexit panning has helped other firms avoid the current disruption too. Booze supplier Freixenet Copestick said it too had managed to avoid serious disruption as it had planned for early deliveries and re-routes.
Meanwhile, canned giant Del Monte says its ambient goods have been unaffected as they "generally come by sea into Felixstowe". However, the company says its fresh produce is facing issues with the problems at the French border.
What next?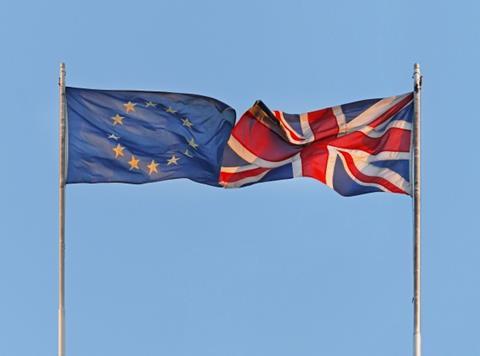 With Brexit now just days away, the timing could not have been worse for importers or exporters, says the FPC's Jenney.
"In simple terms, logistics, vehicles and people are all in the wrong place," he explains. "They are not where we want them to be. Being prepared for 1 January is almost impossible now.
"Until the backlog is effectively resolved, why would you risk being put at the back of that queue?"
Seafood Scotland's Fordyce adds that the last two days have provided a "terrifying insight" into what could happen after Brexit.
"While passage may not be formally blocked by then, there remains a 'red tape blockade' which will likely have exactly the same impact as the last 48 hours," she says.
Supermarkets say they managed to get the majority of their Christmas stock into the country ahead of the disruption.
But beyond that, they say the UK could be on course for shortages unless the border reopens in the next 24 hours. While consumers have been told not to panic-buy, the longer this situation drags on, the longer the queues outside retailers could get