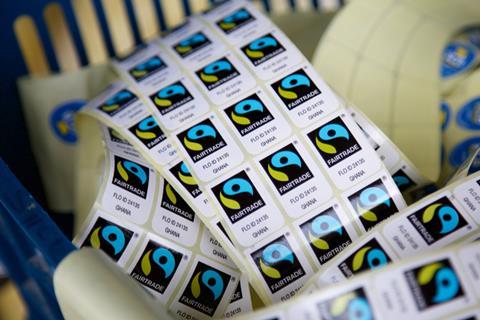 Waitrose has claimed what is a first for the supermarket by listing an own-brand coconut oil that is certified Fairtrade.
The foundation's Fairtrade Mark has now been added to the packaging of Waitrose's Virgin Cold Pressed Coconut Oil, part of its premium Duchy Organic range. The 300ml servings, priced at £3.50 (£1.17/100ml) will roll into 282 stores and online from today.
It's made using oil produced by Sonmic Organic and Natural Farmers' Association (SONFA), a small growers organisation in Sri Lanka. A spokeswoman for Waitrose said the grocer had "worked hard" with its supply base to launch the product.
"We are proud to be the first supermarket to launch a 100% Fairtrade own-label Coconut Oil," said Waitrose buyer Tom Shiel. "Alongside great quality and taste, the product supports the Sri Lankan farmers who produce the coconut oil to invest in their farms, communities and protect their environment."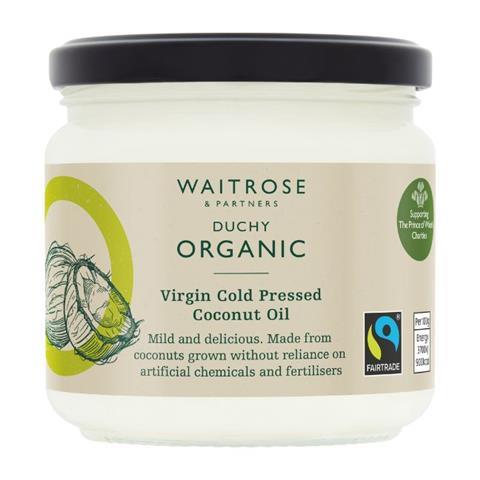 Kerrina Thorogood, partnerships director at the Fairtrade Foundation applauded Waitrose and SONFA for their "collaborative efforts" to bring the new product to UK shelves.
"Thanks to the Fairtrade Premium that farmers receive for their certified products, SONFA have completed projects such as repairing the village's community centre, which was also a pre-school for the farmers' children.
"Previously the children weren't able to attend classes on rainy days due to poor insulation and leaks. However, the building and school equipment have now been renovated, and they can afford to pay the salary of the preschool teacher," Thorogood added.
Waitrose was among the first UK retailers to formally partner with the Fairtrade Foundation, as part of a best practice information sharing partnership signed in 2015. It carries the certification across its value range Essential Waitrose.
Sales of Fairtrade certified own-brand products in Waitrose stores contributed £2.3m to farmers and workers in 2022 through the Fairtrade premium, according to figures released by the John Lewis Partnership this week in its latest Ethics & Sustainability report.