Prime minister Rishi Sunak's recent rowback on the government's green plans have stirred up significant discussion on all sides of business and society
The volume of debate fluctuates depending on where you listen. Designed to limit the cost impact on consumers strapped by a tough cost of living crisis, the rowback hasn't had the effect desired by government, as many Brits don't want watered-down green commitments. Rather, they demand sensible and workable government-led solutions to a global warming crisis.
Business, however, has responded with mixed emotion, particularly within automotive, where some manufacturers have invested significant sums in electrification and are dependent on a growing sector to see their businesses flourish. On the other hand, some car makers celebrated reduced pressures.
The big impact on fmcg is multifaceted. Some elements, such as emissions and waste strategies, have been central to many long conversations between government, retailers and suppliers for many months. Other elements, such as the meat tax, were policies brought to light for the first time in Sunak's rowback yesterday.
So, how will fmcg be affected by Sunak's latest announcement?
1) Food and drink companies still to report Scope 3 emissions
The big environmental news this week is that Rishi Sunak is set to renege on his carbon commitments amid fears of the impact on voters' wallets
The PM is set to axe deadlines for phasing out petrol/diesel cars, old-style boilers and more.
Yet The Grocer can reveal, far from backtracking, the government is pushing ahead with plans to force food and drink companies to report their Scope 3 emissions to try to fast-forward the race to net zero.
Sources told The Grocer Defra is being driven by the government's desire to have a "big shiny announcement" ahead of COP28 in Dubai in November.
However, multiple sources say there are still huge questions to resolve, with a crunch meeting of 50 leading companies early next month set to try to thrash out the proposals and the many problems they raise.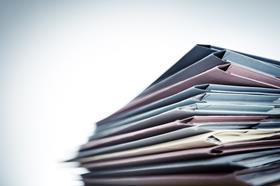 Among those many questions are:
Exactly who will have to report? Sources insist the plan is for the scheme to be mandatory for large companies. But this has left questions over how that will be defined.
Also, will it mean SMEs pioneering carbon emissions reductions will be excluded from the scheme whether they like it or not?
But the biggest questions revolve around just what metrics and which proprietary systems get the backing from Defra to be used.
This is understood to be presenting huge competition and contractual issues for the companies involved in the talks, and experts from Wrap who are helping oversee them.
Currently, there are over 600 different global standards for GHG emissions.
Yet, the aim is to have just one agreed system of reporting the entire industry can rally around.
And as if that wasn't a big enough ask, the Food Data Transparency Partnership (FDTP) is also looking at a second, consumer-facing phase of the programme. It would see the government use newfound freedoms on front-of-pack labelling to provide new eco labels, containing potentially a vast array of packaging and supply chain impact information to help consumers make more environmentally-friendly choices.
Yet again there are a huge number of competing systems, all hoping to be chosen.
No wonder the process is being described by sources as a "huge bunfight". And whilst it is Rishi's politically motivated backtrack that will no doubt get all the attention, it is these issues that will be more likely to keep industry bosses awake at night as the clock ticks down to COP28.
Former PM Boris Johnson famously described the Glasgow COP two years ago as representing "one minute to midnight" on the doomsday clock when it came to the fight versus global warming.
Defining what time it is now would defy even Nostradamus himself, but the list of prblems looks like it will take many more than the few weeks left until the next COP and that big shiny reveal to sort out.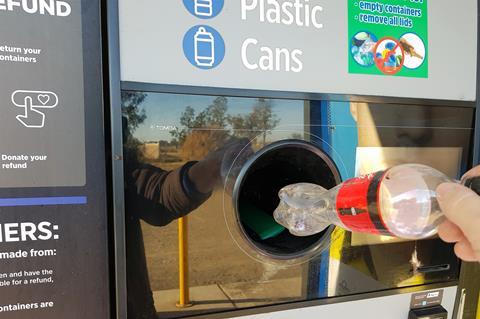 2) Waste strategy plans become foggier
"Scrapping" plans for households to have seven bins under a review of local collection became the totem of Sunak's war on the sort of "diktat" his government will never back.
It sparked fresh chaos for Defra, whose resources and waste strategy has lurched from one disaster to the next.
Within hours, the department announced the scheme "formerly known as consistency in recycling" was being canned and Defra secretary Thérèse Coffey would bring in a new plan called "simpler recycling".
In the process, Sunak roundly undermined Defra bosses who days earlier had told MPs the consultation, already massively delayed, would be published "very imminently".
"The proposal to force everyone to have seven bins was never seriously on the table anyway, so the PM has seemingly 'scrapped' a policy that did not exist," notes Kathy Illingworth, head of sustainability & consulting at Ecoveritas.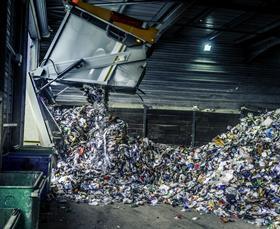 Nevertheless, it is the rhetoric that provokes alarm.
"We sorely need consensus on this issue, and turning it into a political wedge issue risks toxifying what could be productive debates around the future of recycling," adds Illingworth.
In July, Defra was forced to shelve its plan for extended producer responsibility (EPR), intended to make businesses responsible for the cost of recycling, until at least 2025, after Coffey's talks with industry to salvage the scheme failed. With food bosses warning the scheme will cost the industry more than £2bn a year to run, there is also anger that the money raised will not be ringfenced to support local councils.
The Environment Agency has since abandoned enforcement of new rules on packaging data reporting, which were due to pre-empt the system's arrival.
Says FDF director of corporate affairs and packaging Jim Bligh: "Nobody wants seven bins, but we do need councils to collect and sort recyclable materials so we can turn yoghurt pots and crisp packets back into food-safe packaging."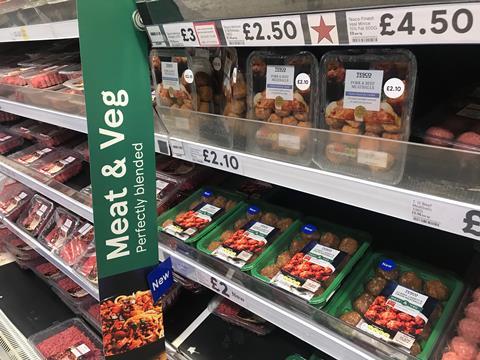 3) The meat tax no one knew about
Anyone listening to Rishi Sunak's speech could be forgiven for thinking proposals for a controversial meat tax were already signed, sealed and set to be adopted onto the statute book forthwith.
Sunak said he had "scrapped" the proposal that would "make you change your diet – and harm British farmers – by taxing meat", in a speech welcomed by the likes of The Sun, which hailed the PM's "eco pushback".
Government social media posts reinforced Sunak's position by proclaiming he was "stopping heavy-handed" measures including the tax.
But the overriding response, across both traditional and social media, has been far less complimentary, with many ridiculing – just like his compulsory car-sharing and "seven bins" proposals – the PM's banning of what is a non-existent government policy.
Business & trade secretary Kemi Badenoch was one of several government ministers forced into a bout of verbal gymnastics this morning, when she attempted to defend the move in an interview on ITV's Good Morning Britain.
Badenoch claimed the independent Climate Change Committee was behind the proposals, as did Sunak in a Radio 4 Today Programme interview.
However, the bemused response of the committee's CEO Chris Stark, also on the Today Programme, was telling.
After a long "hmmm", he described Sunak's announcement as "interesting", before dismissing his comments a meat tax was ever imminent as a "straw man" argument.
"I hadn't suggested a tax on meat, I know others have, but he seemed to be cancelling a set of policies that the government hadn't announced," Stark said, echoing the arguments of thousands of X (formerly known as Twitter) users that had ensured the term 'meat tax' was trending this morning – and not in a good way.
For the record, the committee and Henry Dimbleby's largely discarded National Food Strategy have floated ideas around a reduction in meat consumption, but government appetite for a meat tax has thus far been scant.
And as The Grocer reported last year, even Dimbleby backed away from an explicit call for such a tax, warning the government "wouldn't last a week" if it used taxes to try to reduce meat consumption.
Whether the proposal was ever real or not, the meat sector welcomed Sunak's announcement, with the British Meat Processors Association saying "scrapping" the idea of a meat tax was a "sensible move", adding such a tax could drive consumers towards "unhealthy, highly processed substitutes".
But campaigners expressed concerns over an apparent shift in government direction away from the theory that dietary changes can contribute towards the UK's sustainability goals.
The likes of Tesco have set clear goals to reduce meat sales and hike plant-based sales by 300% by 2025, with many more businesses making commitments – which have now been undermined.
"Rather than scrapping imaginary policies the government should get on with policy making that supports that," says campaign group Sustain.
Carina Millstone, executive director of Feedback, believes Sunak's rejection of so-called heavy-handed measures such as dietary changes ignores the fact "every scenario outlined by the CCC for meeting net zero requires between 20% and 50% reduction in meat and dairy consumption".
As to Sunak's claim the government's commitment to reach net zero by 2050 would be unaffected, Millstone adds, that's "wishful thinking".
4) Logistics misses out on much-needed immediate support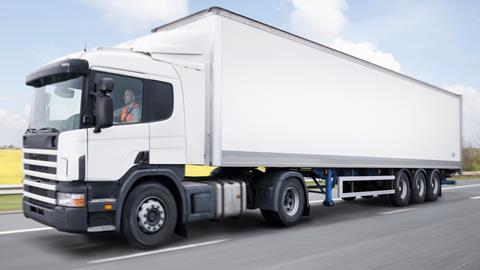 As one of the sectors facing some of the strictest and most ambitious net zero strategy targets, logistics has always acknowledged its role in transitioning to a decarbonised economy.
A vital aspect of global supply chains, the industry often heavily relies on high energy-consuming methods of storage and transportation. So businesses have been preparing for a 2030 deadline that would see a full ban on sales of new diesel and petrol cars by investing significantly in alternatives, like electric lorries and more charging points at distribution centres.
It is no surprise the sector is now up in arms about a potential delay to the 2035 milestone announced by Sunak this week.
For the longest time, the logistics sector has asked for one thing only from the government when it came to net zero by 2050: support. This means more charging stations for HGVs and other delivery vehicles across the country, and an overall better infrastructure network that can fully support a total transition to electric powered transportation and storage of goods.
They believe the delay – which has come with no further detail – causes uncertainty and might set back the sector's path to full decarbonisation by 2050 as it will discourage investment.
Government needs to collaborate with industry to come up with a detailed plan that provides certainty for investment
"Pushing back the deadlines to decarbonise, rather than making progress on the investment and policies logistics businesses need to implement the route to net zero, is unhelpful and will discourage private investment in the UK and its industries," says Logistics UK CEO David Wells.
He added: "Our industry remains committed to achieving net zero.
"As a sector, logistics works hard to deliver on time for all sectors of the economy – if new decarbonisation deadlines are to be achieved, it is vital for the health of the UK's supply chain, and therefore our economy, that the government does the same."
The Road Haulage Association also demanded clarity from government.
"Government needs to collaborate with industry to come up with a detailed plan that provides certainty for investment, drives innovation, and directs support for those who want to do the right thing," the group said.
"This is the only way to bring down costs and encourage companies to make the switch to net zero in the long term. Simply changing deadlines without a clear plan in place will do neither."
Four things affecting fmcg following Rishi Sunak's green rowback
1

Currently reading

Four things affecting fmcg following Rishi Sunak's green rowback

2

3

4