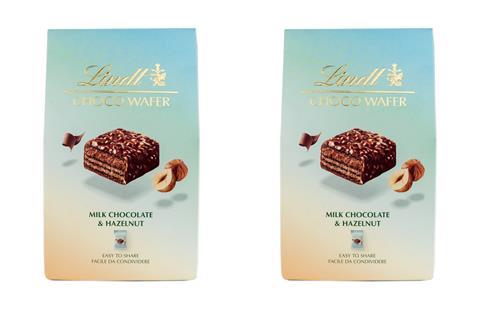 Champion: Lindt Choco Wafer Milk Chocolate and Hazelnut
This slam-dunk piece of innovation from Lindt tickled the taste buds of our judging panel. It was complimented across the board for its taste and packaging, which reflected the premium nature of the product. One judge also praised the surprisingly low calorie count per piece given the indulgent taste of the "gorgeous" wafers.
Lindt says the product received the highest taste rating of any of its new concepts in the past several years. And its premium cues certainly differentiate it from other wafer products on the market.
Gold Medal
Cadbury Surprise and Delight Shell Egg – Caramel
Silver Medal
Bronze Medal
Cadbury White Creme Egg
Lily O'Brien's Salted Caramel Truffles
With thanks