What's been your best move this year?
"Our best move this year will have been the decision to go ahead with the launch of three new variants for Henry Westons.
"We had planned to launch Henry Westons Organic, Henry Westons Rosé and Henry Westons Cloudy in the spring. With everything that was going on, we debated as a team whether we should go ahead with that and we decided it was the right thing to do and, boy, it was definitely the right thing to do.
"All the new variants landed really successfully, they brought new consumers in and they contributed to generic growth which has taken the brand over the last few years from £30m up to £52m at retail level, and a lot of that incremental growth has been driven by these three new variants.
"So it was a brave decision at the time, but definitely the right thing to do."
What would you have done differently?
"I think with the benefit of hindsight, the success we had with the launch of the Henry Westons variants in spring of this year, the question we ask ourselves is why didn't we do them sooner? Why didn't we take advantage of the opportunity for last Christmas?
"Certainly with regards to the Henry Westons Rosé, we know the brand does exceptionally well at Christmas and we probably missed that opportunity.
"We won't miss it this year because we've got the product available."
What's the plan for the next year?
"The plan for the next 12 months is primarily around consolidation. Having launched the three new variants, what we now want to do is look at filling all the distribution gaps that still exist with the Henry Westons range, especially in wholesale and convenience.
"We will also be looking at new pack formats for 2021. We know that consumers are looking for a drink for every occasion and we need to be able to satisfy that.
"And perhaps as a result of Covid-19, consumers are much more interested in locally produced products. We produce Henry Westons in Herefordshire from locally grown apples, so we're really excited and we think that puts us in a great position going forward.
"Finally, with the launch of the three new Henry Westons variants in spring of this year, we're really looking forward to Christmas. It is a huge opportunity in the off-trade, it's always a great success for the Henry Westons brand, so we think with these new variants bringing additional sales we will have a successful Christmas on the Henry Westons brand as a whole."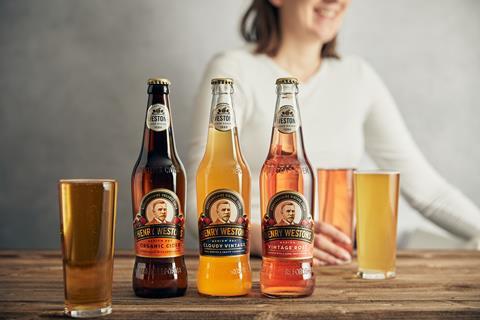 The Henry Westons range
Run by the fourth generation of the Westons family, Westons Cider uses traditional methods in its cider making process and over 90% of the apples used to make Westons ciders is sourced from the three countries of Herefordshire, Worcestershire and Gloucestershire. Earlier this year, the company expanded its Henry Westons brand with three new variants: Henry Westons Cloudy Vintage, Henry Westons Vintage Rosé and Henry Westons Organic Cider.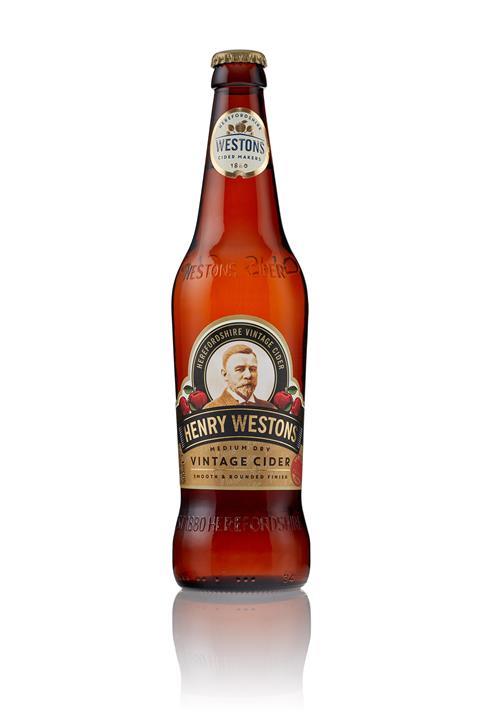 Henry Westons Vintage Cider
Refreshing, medium-dry sparkling cider that's smooth and rounded in flavour, and packed with exceptional character (8.2% ABV). As the UK's number one glass bottle apple cider [1], Henry Westons Vintage Cider is worth £43.8m and growing +17% year-on-year [2].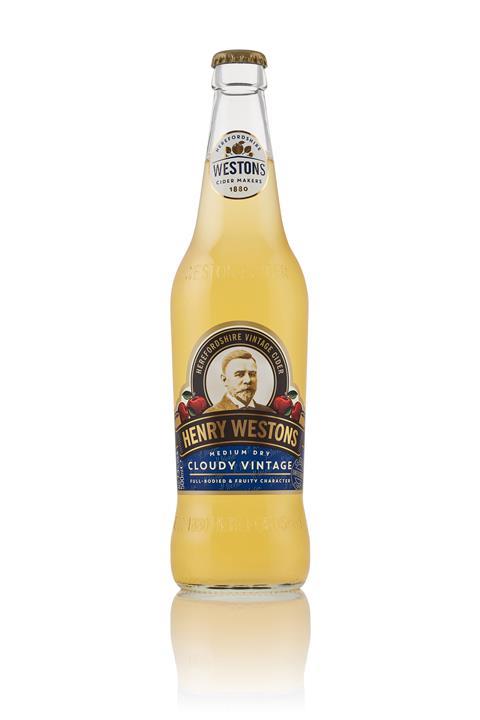 Henry Westons Cloudy Vintage
A medium-dry naturally cloudy, unfiltered cider that's full-bodied and sparkling with a fruity character.
Henry Westons Vintage Rosé
This medium cider is smooth and rounded with a long fruity finish and will join a growing market worth £7.3m [3].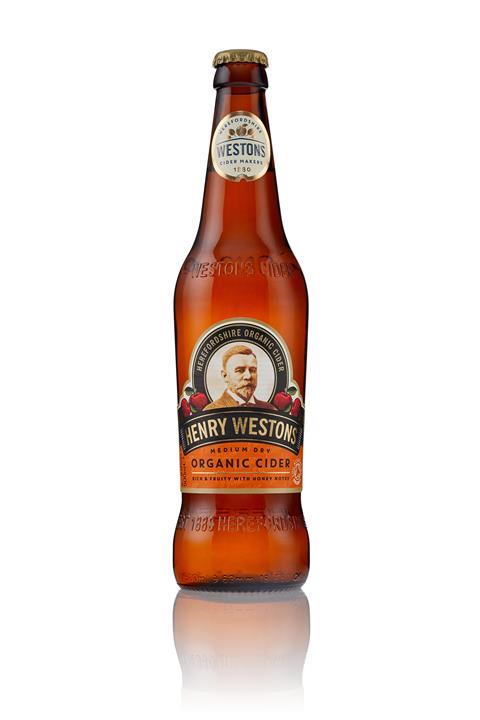 Henry Westons Organic Cider
Rich and fruity with honeyed notes, certified organic by the Soil Association and medium-dry.
SOURCES
[1] IRI, w/e 28 March 2020
[2] IRI 52 w/e 15th August 2020
[3] IRI data Total off-trade 52 w/e 9 November 2019