This time last year, few could have predicted a virus would wreak such havoc worldwide. In its wake, the grocery sector has endured challenges that would have seemed preposterous just 12 months ago. This year, the disruption caused by coronavirus looks set to ease as a global vaccination effort gets underway. But will we see a return to normal, or will shoppers persist with the new habits they formed under lockdown? We asked a range of experts to share their bold predictions for the year ahead – from Amazon buying Tesco to the launch of dedicated 'eco aisles' in the mults
The discounters will finally launch online
"With persistent demand showing no signs of slowing, we expect to see some of the biggest discount supermarkets going online for the first time this year," says Mike Hancox, CEO of one of the UK's largest courier companies, Yodel.
"The biggest trend this year will be the continued growth in home delivery for food and drink products as consumers look to capitalise on the convenience that services such as recipe boxes offer. Historically, some players have been slower to embrace e-commerce, but the continuing lockdown measures have accelerated a permanent shift in consumer attitudes and the industry has quickly responded."
Online grocery sales share will sustain
Online grocery doubled its market share to 12.5% in December in 2020, up from 6.7% the year before, according to Mintel. Experts believe that appetite will remain in the coming year. "More than six million households in the UK tried online shopping in 2020, largely due to the physical restrictions in place. This figure will sustain in 2021 and continue to grow as people get used to the convenience and safety aspect, and as the delivery services improve, becoming both more available and reliable," says Julian Skelly, retail lead at Publicis Sapient.
Waitrose director of online Laura Burbedge agrees. "The pandemic has acted as a catalyst for online growth, speeding up behavioural shifts we've been seeing for some time – and we believe for many, shopping online will become the new norm."
The online and in-store divide will blur
"Grocers will use tech to better connect their digital offer to stores," says Miya Knights, co-author of Amazon and Omnichannel Retail. "We'll see more smart, digital interactive signage to deliver dynamic or personalised marketing offers and content throughout the store, including at the shelf-edge. The battle to own the customer relationship will see grocers invest in more sophisticated digital marketing, both inside and out of store. They must engage consistently online and in store now the balance has tipped in favour of online shopping."
The majors will have 'eco-aisles'…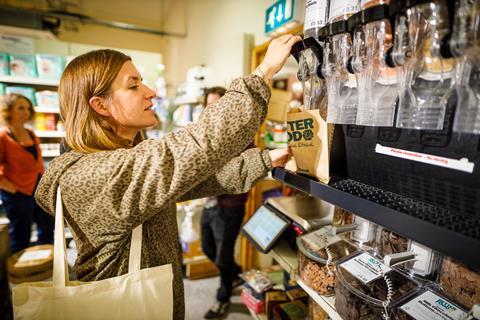 "We'll see the beginning of the eco-aisle, where there'll be dedicated space for products that reach a certain environmental criterion," forecasts Morten Toft Bech, founder of Meatless Farm. "By the end of the year, it will not be unusual to see quantified environmental impact 'eco-scores' on packaging, menus and websites, reminiscent of the shift to transparency in nutritional info over the last decade."
…but car access will be crucial
"Covid-19 has hastened the rise in transient shopping that can offer consumers easy access to retail from their car," says Richard Curry, partner at property and planning consultancy Rapleys. "This has benefited the big supermarkets, but also other roadside retailers including convenience stores located on forecourts. Asda's acquisition by Euro Garages' Issa brothers arguably shows how powerful the forecourt offering is and can be for the major supermarkets."
Coronavirus absences risk leaving shelves empty again
"The milk supply chain is at capacity and therefore if a site went down due to staff sickness – ours or a competitor's – then it's likely we would get product shortages on shelf," says Arla UK MD Ash Amirahmadi.
"There is an argument for early vaccination for the frontline key workers in some of the food supply chain, particularly in essentials like milk, meat, bread and eggs," he adds.
Convenience will retain its new lockdown customers
"It's very unrealistic to expect to maintain all of the uplift of 2020, but I certainly think it reasonable to expect a decent share, like up to 40% of it," says Amrit Pahal, owner of Nisa Local in High Heath, Walsall. "The biggest thing we have to benefit from in 2021 is the new customers we retained. They know where we are now."
Bestway Wholesale MD Dawood Pervez also feels optimistic about the opportunity ahead. "Localisation of services and especially speedy delivery will benefit convenience, as will top-up shopping locally, as weekly shops continue to grow online and consumers manage their cashflow," he says. "The renaissance of independent retail will continue – with more new outlets opening and an improved rate of growth than predicted pre-Covid."
Regenerative farming will help save the planet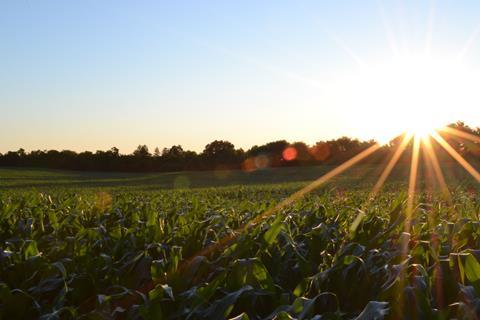 "In 2021, the government will wake up to the fact that intensified farming is destroying our soils," predicts Jonathan Petrides, CEO and founder of AllPlants. "It will incentivise farmers to move towards regenerative farming, and land will be freed up from intensified farming and used for tree planting and reformation to improve soil health and sequester carbon."
Child hunger will remain an issue
"For the have-nots, food poverty will grow as the economy grapples with both Covid and Brexit fallout," says Caroline Kenyon, an anti-food poverty campaigner and co-chair of the Lincoln Food Partnership.
"Food banks have seen exponential growth in need over the last year. Child hunger will remain a huge issue – over a million new schoolchildren signed up for free school meals last September, bringing the total to 2.5 million. So for them, they won't have any choice over ingredients. It will be about buying the cheapest."
There will be a supercharged focus on nutrition
"The UK has become increasingly health-conscious," argues Mindful Chef co-founder Giles Humphries. "It's no longer just the health fanatics and gym enthusiasts that are interested in the nutritional content of the food they eat. More and more people are now realising the benefits associated with sticking to a nutritious healthy diet long term."
April Preston, director of food product development at M&S, sees a similar situation. "Health, both physical and mental, is of paramount importance this year, and the food we eat plays an integral role," she says. "We are continuing to expand our Eat Well range, and this year we plan to offer more options than ever."
The ready meal will struggle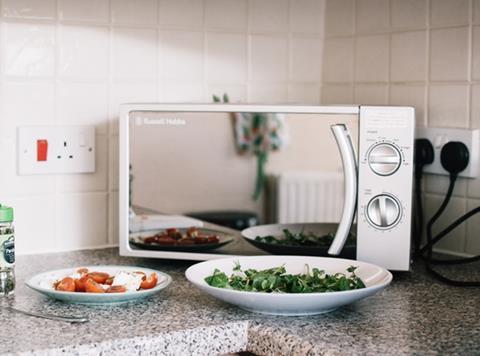 The pandemic helped wipe £75m off the chilled ready meals market last year [Nielsen], as Brits had more time to scratch cook. Sales will struggle to recover, predicts Stuart Sankey, head of supermarket cashback app Shopmium UK.
"Throughout 2020, as we've spent more time at home and less time on the move, our eating habits have changed dramatically. Our research shows 62% of us now cook more meals from scratch than we did in 2019. This more 'hands on' approach to food preparation isn't going anywhere."
Value will become the priority
"For a number of years the trend has been around sustainability," according to Shane Godwin, commercial director at independent retailer Macknade. "However, this is becoming more and more irrelevant as customers come to expect a base level of this from any responsible food supplier, whatever their position within the food chain. Value will be the underpinning food trend for 2021."
Packaging will get punchier
"To minimise time spent browsing in-store, consumers are making decisions quickly and purposefully," says Lois Blackhurst, executive creative director at STB Graphic Design.
"We expect to see a shift towards simple, bold confidence in packaging design – particularly for weekly staples."
Ozone-friendly products will gain interest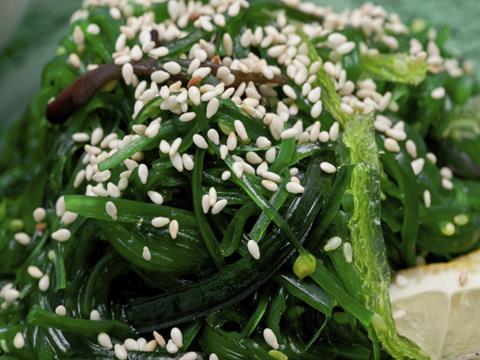 "I expect consumers to focus on things which will make them feel they are contributing more to the welfare of the planet," says development chef Karl Imiruaye, founder of Pi Food Products.
"This could include eating more ozone-friendly products or ingredients like seaweed or the migration towards insects for an efficient source of protein. The question is, will the western consumer lose their phobia of creepy crawlies?"
Amazon will acquire Tesco…
"Morrisons is the one everyone expects to go to Amazon. But Amazon can afford Tesco. They could buy it if it wanted to. They've got the money and there's no expectation within Amazon for it to pay out," says David Sables, CEO of Sentinel Management Consultants.
"If they are going to make a move and want to do it with the one retailer that is never going to collapse, it's Tesco. They're a million miles ahead in technology, e-commerce and their shopper proposition. If Amazon wants to do something properly, you've got a gift of 30% of the market right there. Why would Amazon leave Tesco in the market as their competitor when they have the choice?"
…and Shopify
"Amazon is such a large company that I can speak for hours outlining potential acquisitions such as MGM Studios, Palantir, and any number of healthcare providers. However, I rank Shopify at the top of the list of companies that Amazon should acquire," says Brittain Ladd, a former Amazon executive who recommended the company buy Whole Foods Market.
"If Shopify continues to grow at the same pace, they will become a major threat to Amazon. In fact, I believe Shopify is quickly becoming the only predator Amazon fears."
There will be an increased food safety risk from imports…
"The aftermath of the pandemic will unfold and what we must remember is that vaccines will not be available in many parts of the developing world for some time," says Chris Elliott, professor of food safety at Queen's University Belfast. "In terms of food safety and food fraud, serious issues may emerge. These will be a result of greatly reduced audits and inspections, many food commodities being caught in transportation difficulties, shortages of some food types, the diversion of produce from one market to another and, of course, opportunity: the opportunity to cheat."
…and more shoppers will buy British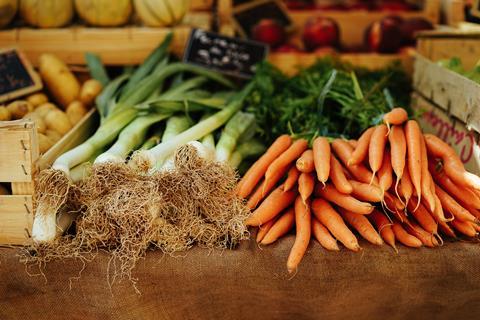 "As new rules come into force for how the UK and EU will live, work and trade together, consumers will look closer to home when buying their food and will instinctively choose more British produce than in the past," says Sandra Bell, marketing manager at Wensleydale Dairy Products.
Booths COO Nigel Murray agrees. "Customers are already really paying attention to how products are grown, prepared, reared and sourced, so local, artisan, craft and British are big themes."
…as Brexit reality bites
"The full reality that zero tariff UK/EU trade does not mean zero friction/cost/effort will dawn. And it will get harder through the year as the UK and the EU become less relaxed in enforcement. We are not seeing retailers having much appetite to assist – suppliers typically have to take the risk and impact of importing. This will drive separation of UK and EU supply chains," says David Lowe, partner at Gowling WLG.
"UK domestic producers will now have an edge for sales to UK retailers over EU suppliers," he adds.
Bread will take centre stage…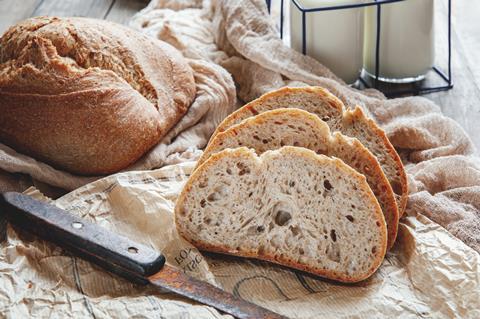 "2021 will see the resurgence of white bread," says Matt Watkins, senior insight manager at Kingsmill. "After years of decline, 2020 saw nearly 10% more white loaves sold across the UK year on year, as demand grew through the lockdowns.
"As people seek out comfort food in tough times, white bread is the epitome of the perfect simple pleasure. Post-Covid, consumers will take these behaviours with them."
…and sourdough will boom
"Shoppers will move away from mass-produced breads, which are focused on artificial preservatives for unnatural length of shelf life, and will be willing to compromise a long-dated bread for higher quality and a shorter life and consider a higher price point for the added value," according to Dean Arbel, MD of Bertinet Bakery.
…in a big year for the category
"Bread will be more popular in 2021 than it has been for over 10 years," says Gordon Polson, CEO of the Federation of Bakers. "Whether it's white, wholemeal, seeded, sliced… people will fall in love all over again. Sadly, this year is going to be another tough one. There are few foods like bread, which can meet shopper needs so readily."
…and an in-store bakery revival
"The second half of year will be all about in-store bakery, as consumers head out and indulge in freshly prepared treats," says Paulina Gorska, marketing manager at Lantmännen Unibake. "With economic uncertainty, consumers are likely to be cutting back on big spends, but will compensate within the simple reward space."
There will be more policies against 'green-washing'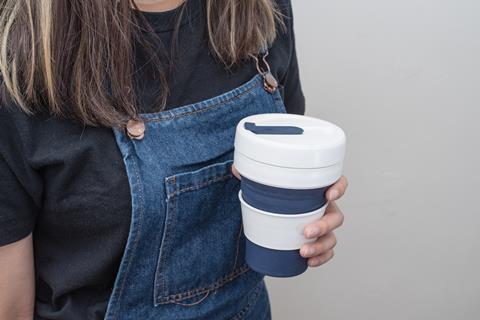 "Consumers have been saying their purchases are motivated by environmental concerns for some time, and food manufacturers have responded by making a range of commitments and claims," says Katrina Anderson, a food lawyer at Osborne Clarke. "Some have been genuine and valid but others have been merely a case of greenwashing.
"The regulators have started to get involved. The Advertising Standards Authority has said that investigating environmental claims is a top priority for 2021 and indicated they expect a high level of substantiation. The Competition & Markets Authority also launched an investigation into the substantiation of environmental claims last year," she adds. "We expect to see significant enforcement against food manufacturers and retailers for misleading green claims as a result and new guidance which sets the standard high."
Meatless Farm's Morten Toft Bech believes this will be crucial. "Brands will capitalise on the appetite for an eco-overhaul by elevating green claims, which will accelerate the need for the introduction of a government-led scheme to provide proper transparency and standardisation