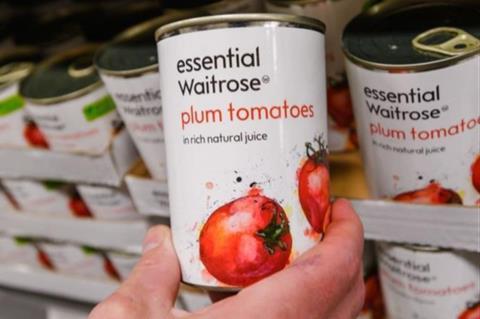 Waitrose has dropped its threat of legal action against Asda over its new budget Just Essentials range, The Grocer has learned.
The upscale grocer had sent Asda a legal letter in March after the Issa brothers-owned supermarket announced the launch of a new value tier range called Just Essentials – which Waitrose claimed was too similar to its own 'Essential Waitrose' range name.
At the time, Asda responded by saying the word 'essentials' was a "generic and commonly used term by retailers to describe their value product ranges".
The Grocer understands Waitrose, which has owned the trademark registration for 'Essential Waitrose' since launching the range in 2009, has now decided not to pursue any further legal action after seeing Asda's new range designs.
"Asda have sent us their designs – which aren't at all like Essential Waitrose," a spokeswoman said. "Of course the proof of the pudding will always be in the eating."
Just Essentials by Asda, which features over 300 affordable products targeting price-sensitive customers and replaces the previous Smart Price range, is set to roll out across stores and online in the coming months.
The budget range is part of a major price repositioning by Asda after it faced a barrage of criticism last year over its price competitiveness including from celebrity chef Jack Monroe.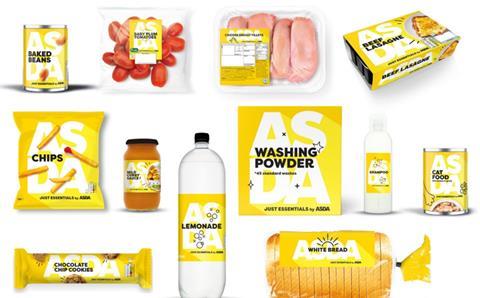 Legal experts have said it would be hard for Waitrose to succeed at preventing Asda from going ahead with the range launch as the name contains a generic term that is difficult to protect and enforce from a trademark perspective.
"Descriptive trademarks may be unsuitable for a business that has ambitions to ringfence a brand so that it is exclusively associated with their business or product range," said Marks & Clerk food and drink IP expert Jason Chester.
"Asda is likely to seek to argue that there is no likelihood of consumer confusion, unfair advantage or detriment on the basis that the coinciding element 'Essential' is non-distinctive, descriptive and customary – the term 'Essential' is more likely to be perceived by consumers as simply referring to an 'essential' range of products or a discounted product range offered by Waitrose.
"Asda could also seek to rely on the defence that use of 'Just Essentials' is descriptive use, rather than infringing use of the trademark registrations owned by Waitrose."
Waitrose itself has recently been embroiled in a trademark challenge that forced it to completely revamp its plant-based range, PlantLife, introduced in September 2021 as part of its biggest ever own-label vegan and vegetarian new product launches.
The Grocer revealed last month that the supermarket was going to relaunch the vegan range with the new name Plantliving after reaching an agreement with the company that already held the 'PlantLife' trademark.