The story of Covid-19 in grocery is one of feast and famine. For the feasting, look at the massive value gains across this report. The top 100 brands are worth an extra £2.06bn in total, after locked- down shoppers packed their fridges, freezers and kitchen cupboards, with the UK's biggest brand, Cadbury, putting on an extra £140m in sales.
As a result, this year's rundown shows 76 brands in value growth, with 47 having grown by double digits. To underline the significance of those numbers, compare and contrast with 2019's: 53 brands in growth, just seven by double digits.
Success wasn't just down to pre-lockdown panic-buying.
Nor was it only about the transfer of spend from out-of-home to stores. There were also macro trends at play. And some suppliers struggled with supply chain issues. It's a miracle more weren't affected. Above all, as this supplement emphatically explains, Brits relied heavily on fmcg names they knew and trusted (more than own label), whether it was for big nights in, scratch cook- ing, comfort eating or cleaning their homes.
To see the famine side of the pandemic in food and drink, a ranking of the top 100 grocery brands is probably not the best starting point. Nonetheless, the impact on bottled water brands is instructive: all lost out, but worst affected was Highland Spring, losing more than £34m due to its high exposure to on- the-go occasions. In contrast the soft drinks giants that performed best in a meal deal-free world were those most able and quickest to offer larger format solutions.
So, what's next for the market? As our feature shows, the next 12 months will offer different challenges from the last, with the complexities of a recession and the need for better value, combining with further uncertainty around the timing and speed with which the foodservice side of the food and drink market can reopen.
With NielsenIQ predicting grocery sales in 2021 will be "flat at best", fmcg brands already frazzled from an intense 2020 now face the challenge of maintaining (or regaining) cut-through in a much-changed environment. But it's an infinitely preferable challenge. Even if the feasting may, for many, be over.
100 (71) Ribena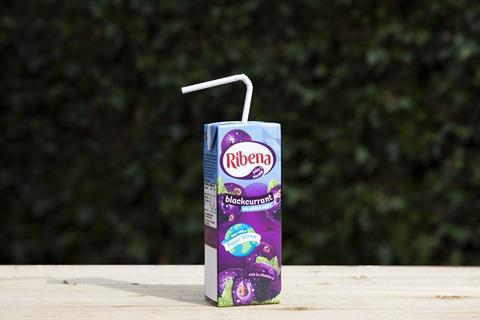 Sales: £106.6m (–12.2%)
The collapse of on-the-go saw Ribena plunge down the top 100. It's lost £14.9m. Its decline might have been worse had it not reacted quickly to the pandemic, launching Ribena Sparkling in larger formats within 12 weeks of the first lockdown. It also rolled out more sustainable packs.
99 (79) Maynards Bassetts
Sales: £107.1m (–5.3%)
Maynards Bassetts has tumbled down the top 100 with a £6m loss. "In 2020, shopping habits changed almost over night," says Mondelez trade comms manager Susan Nash. "Shoppers were suddenly restricted to their homes and not spending time on the go." So single pack sales suffered.
98 (85) Pizza Express
Sales: £107.9m (+0.6%)
Pizza Express restaurants suf- fered lockdowns, a CVA and group restructuring. In gro- cery, it had a less dramatic year – but still a disappoint- ing one. Value's barely up and volume sales are flat. That's despite more at-home dining and a TV push for its thinner Romana range of pizzas.
97 (147) Freshways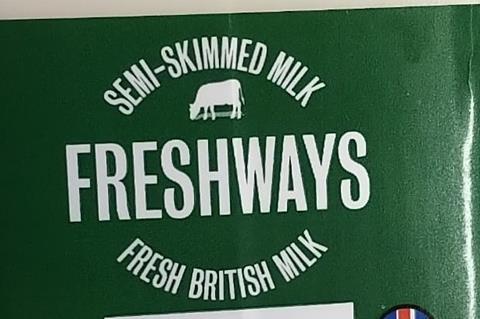 Sales: £109.0m (+69.9%)
Liquid milk processor Freshways has stormed into the top 100 on the back of a £44.8m increase. In per- centage terms, it's the fastest grower in this report.
While the London-based supplier was badly hit by clo- sures of foodservice and hos- pitality, a 63.2% increase in unit sales across grocery offered some solace. That's an extra 35.3 million packs.
A deal with rival processor Medina Dairy to sell under the Freshways brand is the main driver behind this massive surge in sales.
This February, Freshways responded to almost two years of rumours that it would merge with Medina by confirming talks were underway. Details are expected this spring.
Ties between the two businesses have been apparent for quite some time. Freshways MD Bali Nijjar told The Grocer in 2019 the pair were work- ing together on projects. By January last year, the two businesses were carrying the same packaging on most of their products.
With 95% of milk sold by Freshways and Medina already under the Freshways label, it is surely a sign of things to come once the pair finalise their long-awaited merger.
96 (57) Highland Spring
Sales: £109.2m (–23.9%)
Highland Spring is the biggest bottled water loser in the top 100. It sold 33.9 million fewer packs and lost £34.4m after sales of single bottles ground to a halt. But larger formats have enjoyed an uptick, insists the brand, which recently launched a 10-litre box as well as its first drinks in a can.
95 (125) Silver Spoon
Sales: £110.8m (+44.1%)
Silver Spoon has broken into the top 100 with value growth that surpassed the incredible 34% we reported last year. Its 44.1% rise equates to an extra £33.9m and additional 30.5 million packs, driven largely by the home baking boom. A 3.2% rise in average pack price helped to add value, too.
94 (106) Plenty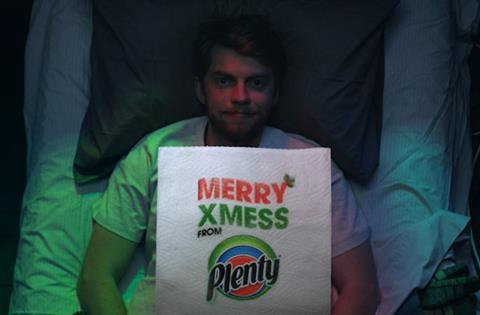 Sales: £111.0m (+22.7%)
Panic-buying fuelled a rise in demand for Plenty, which continued throughout the year amid "further restrictions and government announcements" says Gareth Lucy, comms manager for owner Essity. The brand topped off 2020 with an ad encouraging Brits to "embrace the mess".
93 (83) Twinings
Sales: £112.3m (+3.0%)
Lagging well behind rival Yorkshire Tea (86), Twinings has fallen down the rankings. But that says more about the rapid rate of growth in grocery than its own sales. The tea brand gained £3.3m, with particularly strong growth in its Superblends. It aims to push NPD "to new levels" this year.
92 (108) Regina
Sales: £112.6m (+26.0%)
Kitchen roll brand Regina benefited from panic-buying and sustained increase in consumption of home hygiene products, says brand product manager Rosa Carpanini. A 4.9% price increase came from cancelled retailer promotional activity and gains for the premium Regina Blitz range.
91 (102) Philadelphia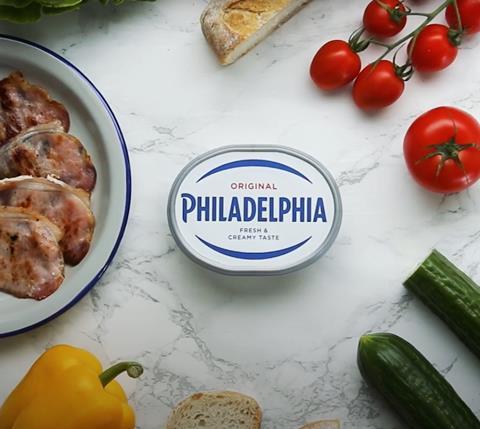 Sales: £113.4m (+23.3%)
Philadelphia has climbed into the top 100 thanks to a £21.4m value rise and 16.5% unit growth, driven by demand for its reduced-fat spreads and snack SKUs. Owner Mondelez has committed to switching the packaging of Philadelphia in the UK and Europe to recycled plastic from 2022.
90 (89) Rustlers
Sales: £113.7m (+12.2%)
Already in double-digit growth prior to Covid-19, a relaunch last April "had a visible impact on performance" for Rustlers, says owner Kepak. The revamp, backed by an ad push in September, boosted trial and helped send an extra 4.5 million units through the tills.
89 (97) Dr Oetker
Sales: £113.7m (+18.3%)
Dr Oetker straddled two cat- egories in high demand during the pandemic: pizzas and home baking. While the former arm delivered growth with takeaway-style treats, the latter added a plethora of NPD. The result was an extra 7.7 million units going through the tills, adding £17.6m.
88 (82) Dr Pepper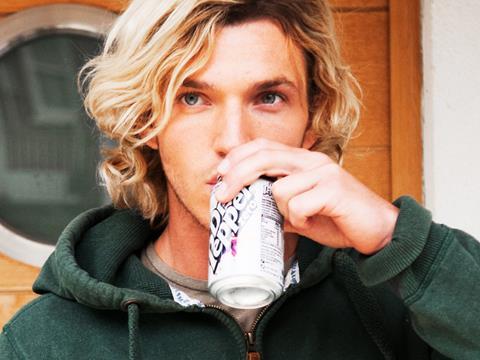 Sales: £114.0m (+4.5%)
Unit sales may have fallen 4.7%, but Dr Pepper gained £4.9m due to Brits buying bigger packs. Simon Harrison at owner CCEP says the brand benefited from distribution gains and "appealing price promotions and prominent display features to disrupt the shopper journey".
87 (104) Charlie Bigham's
Sales: £117.0m (+27.5%)
After two years edging closer to the top 100, Charlie Bigham's finally broke through as it defied wider declines in the ready meal category to gain £25.2m. Its range of posh meals and puddings were well placed for consumers seeking a night off from cooking during lockdown.
86 (87) Yorkshire Tea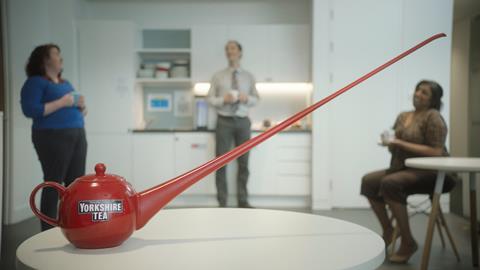 Sales: £117.9m (+14.2%)
The UK's biggest tea brand made an extra £14.6m in 2020, thanks to locked-down shoppers drinking cuppas "more than ever before". It pushed 2.6 million more packs through tills as a result. Value was further aided by a 5.8% rise in average price as promotions were scaled back.
85 (86) Dolmio
Sales: £120.2m (+14.5%)
Dolmio's up £15.2m thanks to the home-cooking boom, says marketing manager Nadia Follon. The nation's shut-in shoppers "returned to meals they know and love, and Italian being a family favourite made sure Dolmio was top of mind" she adds. It's shifted an extra 6.2 million units.
84 (91) Cushelle
Sales: £121.1m (+20.6%)
Panic-buying and lockdowns were boons for loo roll. For Cushelle, they brought in an extra £20.7m. More shoppers sought out the brand's 24-roll packs, says Gareth Lucy, comms manager for owner Essity. And they "continued to respond positively" to ads starring Kenny the Koala.
83 (122) Starbucks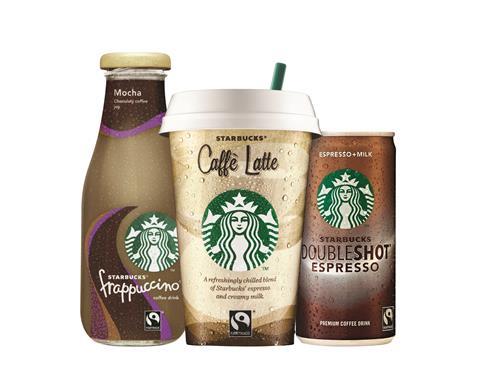 Sales: £121.1m (+53.8%)
Starbucks has finally secured a spot in the top 100, smashing the £100m barrier with a £42.4m gain.
Both arms of the business are racking up value in UK grocery – offering some consolation to a brand that has lost billions around the globe due to lockdowns of its outlets. Sales of its Nestlé-made instant, ground and pod coffees – launched in 2019 under a £5.2bn licensing deal – soared as the UK's coffee shops were forced to close.
Its ready-to-drink coffees made by Arla, meanwhile, built on their pre-pandemic success, having already overtaken Yazoo to become the UK's biggest flavoured milk brand in 2019. Their ongoing rise comes despite the demise of on-the-go occasions – which Arla head of beverages Adam Hacking says "hasn't actually influenced the chilled coffee category too significantly".
There was also a mass of NPD, such as its first RTDs to use coconut and oat milks, its first festive range, and Doubleshot Intenso drinks – billed as the brand's most intense yet.
Hacking says the premium duo, Black and Dark, will tap "occasions underpinned by intense energy needs".
82 (77) Kleenex
Sales: £122.1m (+6.9%)
Kleenex fed demand for hygiene products with the launch of its Proactive Care range, including face masks and hand gel. It came in November as the brand headed to a £7.9m gain driven by a 6% rise in average unit price – largely the result of Brits buying bigger packs.
81 (70) Irn Bru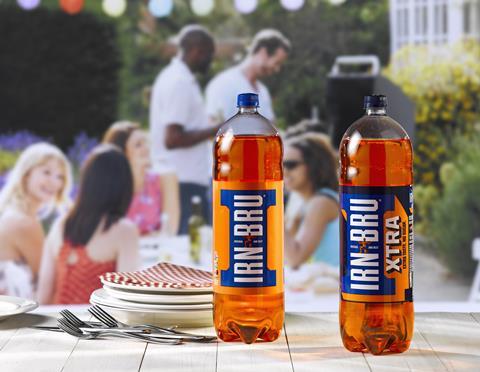 Sales: £122.5m (–1.3%)
Last year's decline in impulse occasions hit Irn Bru, which suffered an 11.9% dip to unit sales as single cans went out of vogue. However, the brand says take-home packs "grew strongly". It's now looking ahead by making its limited- edition, full-sugar 1901 brand a permanent fixture.
80 (55) Evian
Sales: £123.2m (–17.1%)
Evian is banking on new ambassador Dua Lipa to help recover value in 2021. The pop star has her work cut out. The brand lost £25.4m after on-the-go occasions vanished, and units are down 29 million. It's also hoping the launch of in-home natural water dispenser Re(new) will aid recovery.
79 (76) Flora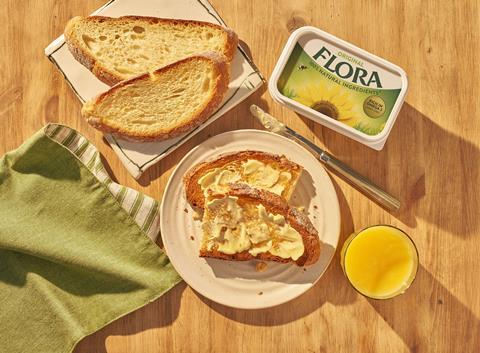 Sales: £125.6m (+9.5%)
Flora has recovered most of the losses it made over the previous two years, up £10.9m on unit sales up 12.1%. It attributes at least part of that success to the rise in home baking – on which it sought to capitalise last summer with the launch of Flora Plant, a duo of block butter alternatives.
78 (74) Rowntree's
Sales: £127.1m (+9.9%)
Here's a brand that has not just survived the decline in impulse sales, but thrived. Rowntree's is up £11.4m thanks to strong growth in its multipacks and sharing bags, says owner Nestlé. It promises 2021 will be a "busy year" for Fruit Pastilles, with nostalgia-focused activity.
77 (80) Pot Noodle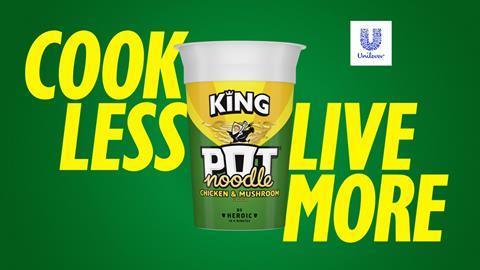 Sales: £127.6m (+13.8%)
Pot Noodle attributes a £15.4m gain to its £3m 'Cook Less, Live More' push and launch of the Lost the Pot Noodle block format. The three-strong range provides "busy families with a quick and easy dinner solution – especially now more of us are cooking at home than ever before", says the brand.
76 (63) Aunt Bessie's
Sales: £127.7m (–4.3%)
Aunt Bessie's has shed £5.7m, driven in part by lockdown restrictions coinciding with key roast dinner occasions, such as Easter and Christmas. But the brand remains positive. It says sales are rising as more households enjoy roast dinners at home – albeit less lavish ones than at Crimbo.
75 (94) Finish
Sales: £129.5m (+32.1%)
Here's another brand benefiting from us staying at home. In the case of dishwasher brand Finish, the resulting increase in dirty dishes has seen value soar £31.4m. The 31% rise in unit sales reflects "an increased demand as people have adapted to nesting at home," says owner RB.
74 (92) Old El Paso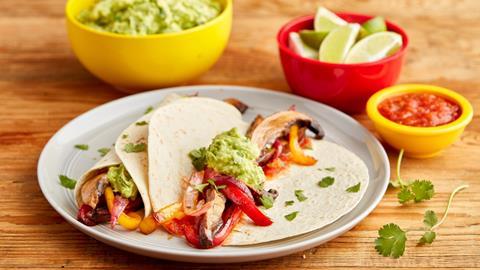 Sales: £129.8m (+29.2%)
Demand for Mexican flavours and the explosion of home cooking have seen Old El Paso shoot up the rankings. It's added £29.4m and sold 11 million more packs. The brand built on this with the September launch of its Tortilla Pockets Kit, hailed as its biggest NPD in a decade.
73 (64) McCoy's
Sales: £131.0m (–1.1%)
As grab bags and lunchtime meal deals took a hit, McCoy's saw its volumes fall by 5.8%. On the flip side, multipacks soared in demand, the KP Snacks brand says. But that wasn't enough to prevent a £1.5m drop. A premium Fire Pit range arrived in January in a bid to reverse that decline.
72 (88) Hellmann's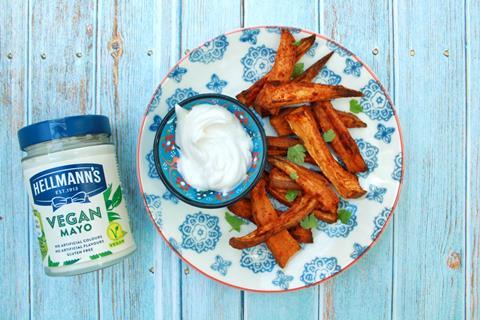 Sales: £131.1m (+28.4%)
The plant-based boom has resulted in a sales bonanza for the UK's number one mayonnaise brand.
Its Vegan Mayo, added in September 2018, "has become the biggest NPD in the category and also the nation's favourite vegan mayo brand with 56.2% share" says Fikerte Woldegiorgis, foods marketing director at owner Unilever. The egg-free SKU helped add £29m to Hellmann's total value in grocery.
Building on Vegan Mayo's "overwhelming success", the brand gave it a 100% recycla- ble squeezy bottle in February 2020 – just in time for the UK's explosion of sandwiches, salads and barbecues at home. And this January, Hellmann's unveiled Baconnaise, Chipotle and Garlic variants of its vegan offer. "In Asda stores alone over the Veganuary period Hellmann's sold 33,000 units," Woldegiorgis says.
Having also expanded into coleslaw in August – in partnership with Natures Way Foods – Hellmann's is in terrific shape, she adds.
Its mayo alone "grew ahead of the entire category at 28.3%. We've seen people reaching for a helping dollop of sauce as a quick and easy way to add taste, texture and variety to day-to-day dishes."
71 (67) Lenor
Sales: £131.8m (+5.2%)
Demand for affordable luxury has paid off for Lenor. Its posh in-wash scent boosters have been the driving force behind its £6.5m gain, says the brand. It recently grew the range with the launch of Outdoorable, which gives laundry "the freshness of drying outside" even when inside.
70 (54) Volvic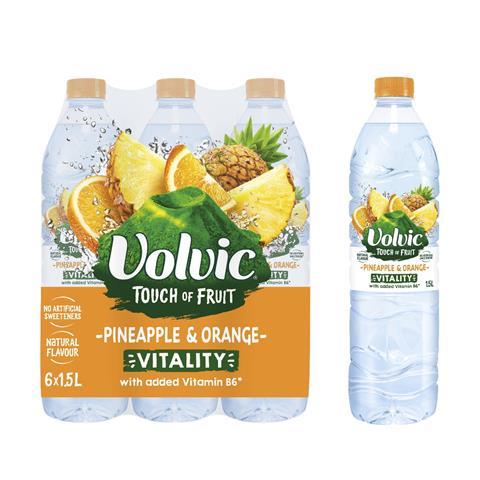 Sales: £132.7m (–10.8%)
Bottled water was hit hard by the end of on-the-go. Its biggest brand is no exception. It's shed £16.1m – though that's much less than losses by sister brand Evian (80) and closest rival Highland Spring (96). Large Volvic multipacks have boomed in indies and symbols, says owner Danone.
69 (61) Ginsters
Sales: £132.9m (–3.4%)
The fall in impulse occasions last year could have spelled disaster for Ginsters. But it kept losses down to £4.7m by "inspiring people to link our range to in-home occasions with clear and consistent 'meals made easy' and 'quick and easy lunch' messaging", says MD Sam Mitchell.
68 (65) Dairylea
Sales: £138.3m (+9.1%)
Kids' lunchboxes were left to gather dust for much of 2020. But that didn't stop Dairylea adding £11.5m. The brand put its success down to being a "quick and great-tasting lunch solution" in the home as well as out. That was the message of its recent 'Make lunch creative-lea with Dairylea' push.
67 (72) Duracell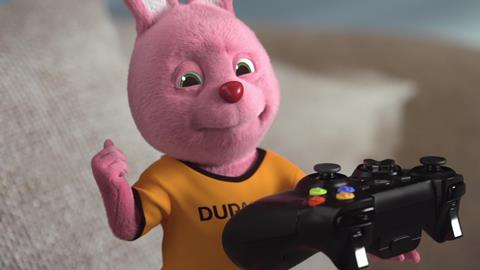 Sales: £140.4m (+16.5%)
It's been "a record year for bat- teries" says Christina Turner, marketing director at Duracell, which has sold an extra 3.3 million packs. "Online got greater focus," she adds. "We combed through every pack shot and product description, and ensured ratings and reviews had high visibility.
66 (73) Anchor
Sales: £140.5m (+16.7%)
Anchor has grown its value by £20.1m. Like stablemate Lurpak (18), it capitalised on the boom in home baking, rise in at-home lunchtime occasions and what it describes as demand for "quality ingredients". Unit sales are up by 14.7% while average price has increased by 1.7%.
65 (75) Fever-Tree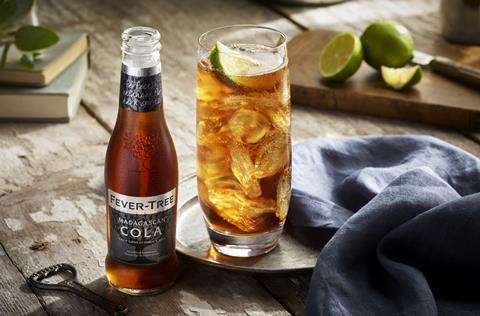 Sales: £141.4m (+22.2%)
With pubs shut, Brits were forced to mix their own drinks. So, Fever-Tree is up £25.7m in retail after growing unit sales by 13.3%. "The major contributor to the difference between value and unit growth is the outperformance of cans," says global communications director Ollie Winters.
64 (58) Hula Hoops
Sales: £141.8m (–0.2%)
Sharing bags of Hula Hoops soared last year but singles packs suffered due to the "change in shopping dynamics" says the brand. All of which added to flatlining value sales. However, the brand says its Puft range caught the attention of health-conscious shoppers.
63 (113) Dettol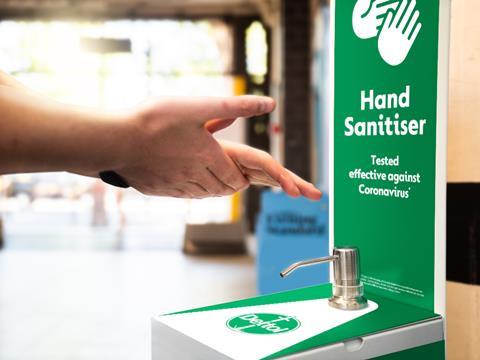 Sales: £141.8m (+64.6%)
Talk about cleaning up. Dettol has smashed its way into the top 100 with a £55.6m rise in sales of its disinfectant, hand gel, cleansing wipes and the like. In percentage terms, it's the second-fastest grower in this report.
That's not surprising given the events of 2020. It was "the year of antibacterial products" says a spokeswoman for the brand. "Dettol's focus in 2020 was to embed good hygiene habits by being at key touch points: in home, commuting and on-the-go.
"Surface cleansers saw a drastic increase, and laundry sanitiser resonated with consumers that were unaware of the possible presence of bacteria in laundry," she adds.
As well as shifting an extra 16.2 million units, Dettol donated ad space to the government for public health information during April 2020, worked with TfL to install sanitisation units across the network, and donated £500k worth of products to key work- ers and NHS staff.
Most recently, Dettol has turned its focus on post-pandemic sustainability concerns by adding eco-range Tru Clean. Its plant-based products are free from bleach, dye and phosphates, using lactic acid to kill bacteria.
61 (81) Ben & Jerry's
Sales: £144.7m (+31.8%)
Ben & Jerry's made headlines with its support of BLM and criticism of Priti Patel. Calls for a boycott from some quarters went largely ignored. The brand is worth an extra £34.9m after adding trendy tubs such as Netflix & Chilll'd and Non-Dairy Cookies On Cookie Dough.
62 (68) Chicago Town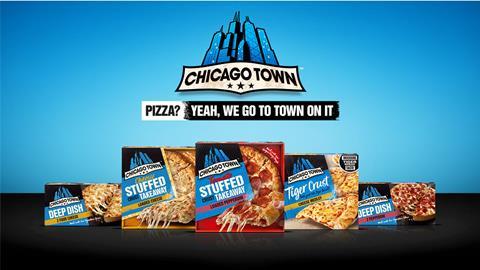 Sales: £142.1m (+14.0%)
Like sister brand Dr Oetker (89), Chicago Town helped stuck-at-home Brits fill freezers with easy meals that recreated dining out. It shifted an extra 3.1 million packs, having added its first frozen vegan pizza and a Sweet Honey BBQ Salami variant in partnership with Seven Brothers Brewing.
60 (69) Batchelors
Sales: £146.4m (+17.5%)
Batchelors' extra £21.8m comes after locked-down Brits sought quick and easy alternatives to scratch-cooked lunches at home. Notable NPD in the past year included its Big Super Noodles pots and Big Pasta 'n' Sauce pots – already worth £2.5m between them, the brand says.
59 (78) Richmond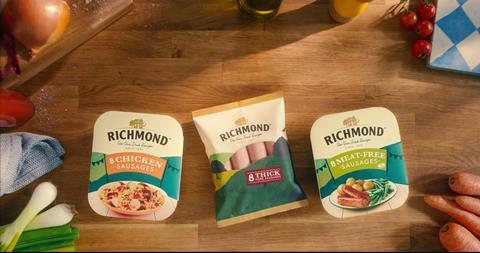 Sales: £148.5m (+31.0%)
Traditional sausage sales grew by a sizzling £125.9m last year, as locked-down Brits enjoyed more cooked breakfasts and barbecues at home [Nielsen 52 w/e 5 September 2020].
Richmond, Kerry's market-leading banger, grabbed its share of that bonanza. It's shot up this ranking with a £35.1m gain on unit sales up 22.8%.
It comes after the brand made its debut in frozen ready meals in September with Sausage & Tomato Pasta and Sausage Casserole. The duo is aimed at tapping the growth in at-home meal occasions as the result of Covid-19, according to Richmond.
As on-trend as its meaty meals might be, it's in the plant-based sector where the brand has really been blazing a trail.
Its burgeoning lineup of vegan sausages were joined by a soya & wheat protein burger in September and meat- free meatballs and mince last month – backed by a £3.5m campaign.
Richmond's rapidly expanding plant-based range offers a "real opportunity for growth among shoppers who are looking for affordable, delicious meat-free food to slot into family favourites" according to marketing and category director Victoria Southern.
58 (52) Ariel
Sales: £149.4m (–2.9%)
While closest rival Persil (39) has boomed, Ariel has sagged, shifting 2.3 million fewer units. Not even a 5.8% hike in average price was enough to avoid a £4.5m drop in value.
It's now focusing on sustainability, last month unveiling a "vision" to accelerate its plans across Europe.
57 (66) Bisto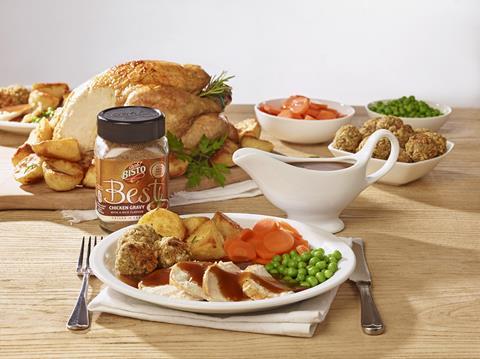 Sales: £152.7m (+20.6%)
The rise in home-cooked com- fort food during the pandemic delivered a £26.1m boost for Bisto, with particular gains for its premium Bisto Best range and pour-over sauces. Plus, there was the 'Togetherness' campaign and NPD such as Southern Style Gravy Granules aimed at younger shoppers.
55 (49) Quaker
Sales: £158.1m (–1.3%)
Why has Quaker shifted 5.1 million fewer packs? The answer lies in the decline in people eating breakfast on the go. So, there's been a slump in Quaker's time-saving instant formats – but larger packs of traditional oats have seen strong growth, says owner PepsiCo.
56 (60) Princes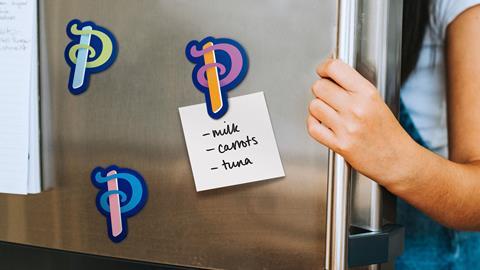 Sales: £153.4m (+10.9%)
Princes has netted an extra £15.1m as unit sales soared by 14.7%. The brand says this is down to bigger baskets among existing consumers and the addition of new, younger shoppers. It also points to the success of its fruit lines, particularly its breakfast and baking ranges.
54 (59) Kenco
Sales: £158.3m (+13.5%)
With coffee shops closed for much of 2020, Britain's second-biggest coffee brand stepped up. It shifted an extra 5.6 million packs. That's a rise of 11.2%, nearly twice the rate achieved by market leader Nescafé (12). Kenco Duo and Tassimo-compatible pods were standout performers.
53 (47) Kinder
Sales: £162.2m (–1.5%)
Covid hasn't been kind to Kinder, which suffered a £2.5m hit to value and 3.6% dip in volumes. But the latter figure isn't as bad as it seems – reflecting a shift towards multipacks rather than multiple single purchases. The brand is now set to return to TV in May, with NPD due in September.
52 (48) John West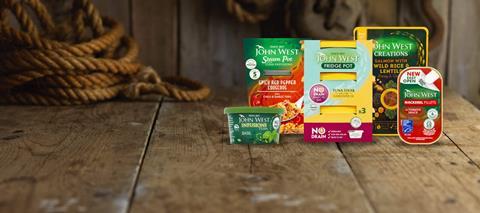 Sales: £164.1m (–0.2%)
John West's ongoing decline has slowed. But the fish brand is still (slightly) in the red having failed to truly cash in on demand for canned and ambient groceries. A key reason was the disruption in its global supply chain in the initial throes of the pandemic, when shoppers were stockpiling.
51 (62) Napolina
Sales: £164.1m (+21.6%)
With restaurants closed and overseas holidays a no-no, Napolina offered Brits a much-needed taste of Italy. Its pasta, tomatoes, pulses and the like are up £29.1m, after the brand unveiled such innovations as canned ready-to-eat quinoa and a range of frozen pasta and sauces.
50 (50) Whiskas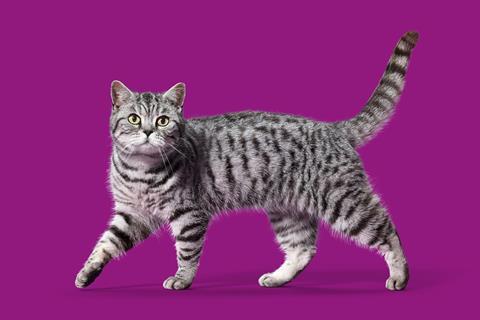 Sales: £164.4m (+4.6%)
Increased listings across the mults last year helped Whiskas achieve "one of our biggest years yet" says marketing portfolio director Arthur Renault.
A £7.3m gain was further driven by more people adopting cats, with the Whiskas Kitten range benefiting.
On the proactive side, the Mars Petcare brand focused efforts on driving core products and large formats including its Giant Pack of 80 pouches. It also increased marketing spend by 30.8%.
49 (51) Uncle Ben's
Sales: £164.9m (+6.4%)
A beneficiary of the home- cooking boom, Uncle Ben's has significantly grown pene- tration during the pandemic to net an extra £9.9m.
This was mainly driven by the brand's ready-to-heat rice, says marketing manager Ian Nundy. The product was bought by a third of all UK households in 2020, he adds.
Uncle Ben's cooking sauces sold well, too. Nundy points to Chinese, Indian and Tex-Mex variants as the ones satisfying Brits' hunger for out-of-home style dishes.
48 (56) Yeo Valley Organic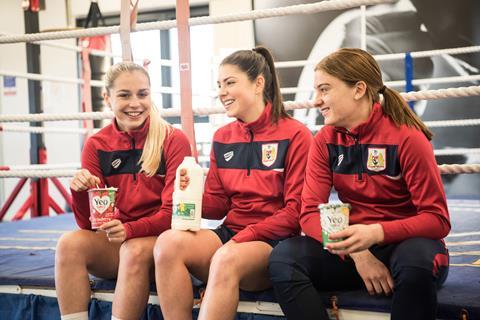 Sales: £166.1m (+13.8%)
Jumping into the top 50 is Yeo Valley Organic, whose new name is the result of a rebrand to emphasise its organic credentials in August. It formed part of a busy 2020 for the brand, which also unveiled a glut of NPD.
It's paid off. The West Country yoghurt giant (and sponsor of Bristol City WFC) has added £20.1m, while unit sales have climbed by 7.1%.
That coincided with a grow- ing interest in organic food, which grew its value by 12.6% in the UK last year, according to the Soil Association.
That halo around organic doubtlessly contributed to Yeo Valley's success, suggests MD Adrian Carne. "As people change their lifestyle and become more conscious consumers, they're choosing options that are better for the environment and making the switch to organic," he says. To cater for that demand, Yeo Valley unveiled NPD including a super-thick 'kerned' yoghurt and its first yoghurt pouches in the form of a Little Yeo duo for kids.
The brand also made its debut in split-pot yoghurt in January 2020 with Almond Nut Butter Corner, followed by the launch of mature and mild organic cheddars and Creamy Top organic milks under its licensing agreement with Arla.
The brand also overhauled its packaging, adding QR codes "for a more connected experience" Carne says. Plus, it rolled out "the UK dairy industry's first 100% rPET yoghurt pots, and our new RHDPE milk bottle and fully recyclable butter tub".
"It's all about making organic more accessible and helping our consumers to put nature first."
47 (46) Comfort
Sales: £169.6m (+1.5%)
Comfort is back in the black. After a big slump in 2019, last year saw it add £2.5m, thanks in part to posh NPD.
But there's still work to do, according to Nadine Slyper, homecare brand experience director at Unilever. "There is a bigger job to be done when it comes to educating shoppers on the additional clothes care benefits rinse conditioners offer," she says.
That's why 2021's 'Long Love Clothes' push will remind Brits that Comfort is "key to caring for our favourite clothes".
46 (45) Mr Kipling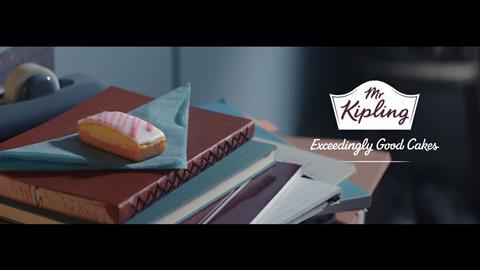 Sales: £172.1m (+2.9%)
The home baking boom resulted in a slowdown in growth for Mr Kipling's ready- made treats.
But the cake brand still grew £4.9m thanks to the sustained presence of its 'Little Thief' TV advert and NPD throughout 2020, says Mathew Bird, brand director for sweet treats at owner Premier Foods.
That innovation included a reduced-sugar Viennese Whirls variant, which rocketed in value from £1.2m to £3.8m over the year, according to Premier.
45 (44) Pedigree
Sales: £175.7m (+2.8%)
The addition of bulk packs and NPD helped Pedigree grow last year, says Mars Petcare marketing portfolio director Arthur Renault, who points to new lines such as Dentastix Chewy Chunx.
The £4.7m gain was also driven by more Brits becoming pet parents, while existing dog owners upped their spend.
Plus, the brand increased investment in TV by 6%, with notable ads including 'Season for Good Dogs' at Christmas – which Renault says created "signifificant brand awareness"
44 (38) Haribo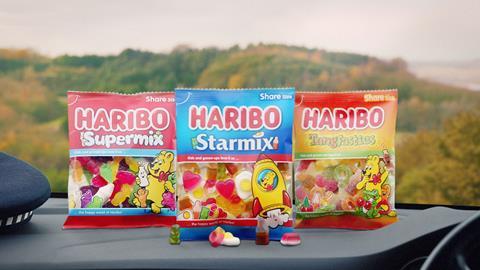 Sales: £179.4m (–5.0%)
A brief disappearance from Tesco's shelves last year, understood to be the result of a pricing battle, won't have helped Haribo's sales performance.
The candy brand suffered a £9.5m slump, which it attributes to the impact of Covid-19 on impulse sales.
However, Haribo remains positive. Online sales are in growth, it says, and the com- ing year will see a mix of "investment, new product development and exciting reformulation".
43 (39) Quorn
Sales: £182.6m (–2.9%)
Quorn may be a partner of reigning Premier League champs Liverpool FC, but it's been far from a winning year for the plant-based brand.
It shed £5.4m and saw unit sales dive by 9.2% after stock problems caused by "unprecedented demand" in Veganuary 2020 combined with capacity constraints and Covid-related staff shortages.
There were further problems in August when a depot switch by Morrisons led to 25 out of 40 Quorn products being out of stock at the retailer.
The brand's value losses might have been even steeper had it not been for a 7% rise in average unit prices due to a reduction in promotional activity – as well as what Quorn marketing director Gill Riley describes as "higher value NPD" such as its Makes Amazing ingredients range.
42 (31) Maltesers
Sales: £182.9m (–17.2%)
Another victim of Mars Wrigley's factory breakdown in early 2020, Maltesers was absent from many shelves as Brits began panic-buying.
Its £37.9m loss is the fourth-biggest in this report, with shopper snapping up 41.1 million fewer packs.
Brand director Leah Dyckes says Mars "remains committed" to investing in Maltesers this year. It's hoping the addition of Easter lines such as Orange Bunny and Easter Hunt Mix will help claw back some value.
41 (37) Kingsmill
Sales: £184.8m (–2.9%)
Just as Hovis (21) benefitted from an increasing focus on c-stores, Kingsmill has been hit by loss of space in convenience.
"Impulse sales have reduced, impacted by shifts in distribution within this channel," says marketing director Matthew Cullum.
This helped drive a loss of £5.5m, with 7.4 million fewer packs sold. But Cullum also points out Kingsmill has grown distribution through the discounters, which aren't measured in these numbers.
40 (29) Wrigley's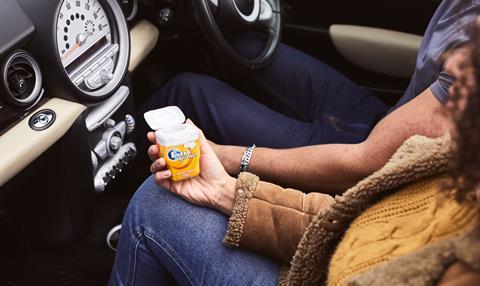 Sales: £186.4m (–24.2%)
Wrigley's £59.6m loss is the largest in this year's report. The chewing gum brand sold 91 million fewer units as impulse purchases fell off a cliff in the pandemic.
Nevertheless, senior brand manager Sasha Storey insists that "many new occasions to chew gum have been identified, including a move away from purely 'on the go' purchases".
Hence its new campaign, 'Get Your Ding Back', which touts the benefits of at-home gum consumption.
39 (42) Persil
Sales: £187.0m (+5.6%)
It's been "a strong year for Persil" says Nadine Slyper, homecare brand experience director at Unilever. "We grew market share and attracted new shoppers, recruiting two thirds of a million new households."
She points to the rollout of its Antibacterial Laundry Sanitiser – "developed and launched in just 100 days" – as one driver of its £10m gain. That was preceded by a switch of the brand's liquid range to 100% recyclable bottles made with 50% recycled plastic.
38 (41) Weetabix
Sales: £192.9m (+6.7%)
Weetabix was flying high even before that outrage-inducing baked beans Twitter post (which attracted 1.3 billion views and reams of PR).
The brand grew by £12.2m last year, partly down to the overall growth of cereals amid lockdown restrictions, as more breakfasts were eaten at home.
Sales were further driven by Weetabix taking an active role in promoting the brand – spending £14m on marketing and launching NPD such as Chocolate Melts, a duo of "soft-centred crunchy bites".
37 (53) Schweppes
Sales: £193.9m (+28.2%)
In the biggest-ever year for at-home drinking, it's no surprise Schweppes has gone through the roof. It's worth £42.7m more than 12 months ago.
Owner Coca-Cola European Partners says the brand's core mixers range is up 32.4% in value and accounts for a 34.1% share of the mixers sector. Meanwhile, Schweppes lemonade is up by 24%.
With many shoppers choosing to stock up on larger formats, "our multipacks of cans and large PET bottles are growing in value by 28% and 30.1% respectively" it adds.
CCEP VP for commercial development Simon Harrison says the overall success of Schweppes "has been driven by shoppers' demand for a brand that they recognise, can be relied on for quality and can afford, when recreating the pub, bar and restaurant experience in the home". However, he insists a rise in sales is "nothing new" for the brand. Schweppes has "enjoyed an impressive growth trajectory over the last two years, following the arrival of a new look for the brand in 2018".
To maintain its good fortunes, Schweppes is spending a fortune on advertising. It rolled out a "multimillion-pound" campaign at the end of 2020 and more adverts were unveiled last month "to keep Schweppes front of mind" in the run-up to summer, according to Harrison.
The question is, can Schweppes maintain its sterling growth in retail as the UK pubs and bars welcome back thirsty punters?
And can it maintain its distance from closest rival Fever-Tree (65), which is swiftly moving up the ranks?
36 (36) Jacob's
Sales: £202.5m (+5.0%)
The explosion of at-home snacking helped boost Jacob's by £9.6m.
That growth was driven by core ranges such as Mini Cheddars, which added a trio of Mexican-inspired variants – supported by the 'Lunchador' campaign with its own Snapchat filter – and a three-strong Sticks range.
Jacob's also benefited from its status as a heritage brand with 170 years of supermarket presence, according to Scott Snell, VP of customer at brand owner Pladis.
35 (43) Young's Seafood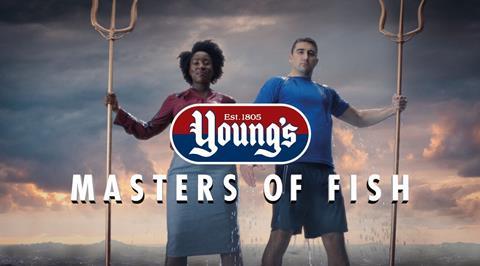 Sales: £205.7m (+18.6%)
Young's is in ship-shape.
The brand – part of Canada's Sofina Foods since last month – has netted an extra £32.2m and sold 10.7 million more packs of frozen fish.
Young's says it benefited from attracting new shoppers and seeing existing punters trading up.
It has sought to prolong its uptick – which follows a decline in last year's report – via its 'Masters of Fish' TV ad and online 'Young's Kitchen' recipes, such as Simply Breaded Haddock fajitas.
34 (35) Tropicana
Sales: £213.9m (+2.1%)
Tropicana's £4.5m growth masks a 2.5% unit decline. That's 2.9 million fewer packs of juice sold, primarily due to the decline of on-the-go.
Still, the brand has gained share on rival Innocent (28), thanks to some savvy moves.
In September, the Essentials range was renamed Tropicana+ to trumpet its functional claims. That same month, the brand launched lower-calorie Tropicana Lean. The three-strong lineup claims to contain 40% less sugar than standard juice.
33 (28) Galaxy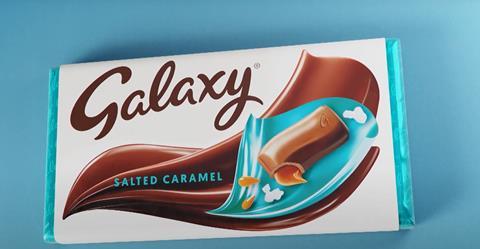 Sales: £215.2m (–14.4%)
Galaxy is hoping to reinvent itself after a seriously challenging year.
The UK's second-favourite chocolate brand kicked off 2020 by warning of shortages after a major (and still unexplained) breakdown at owner Mars Wrigley's factory in Slough.
It meant many key Galaxy SKUs were absent from supermarket shelves during panic-buying in the early days of the pandemic, sending shoppers into the arms of arch rival Cadbury Dairy Milk.
A dramatic fall-off in impulse purchases sparked by the first lockdown didn't help matters either.
All of which resulted in 43.3 million fewer packs going through the tills. That equated to a sales slump of £36.2m, the fifth biggest absolute value drop in this report.
32 (32) Fanta
Sales: £221.1m (+1.1%)
Fanta may have sold 15.4 million fewer units, but it's stayed afloat with a £2.4m gain. That's been driven by a switch away from singles towards bigger, more expensive packs.
Simon Harrison, VP for commercial development at owner CCEP GB, says the brand is set to continue its Halloween push this year– and it will "disrupt the category and entertain an audience of young adults who enjoy experimenting with new flavours" with NPD like Zero Sugar Raspberry, launched in February 2020.
31 (34) Doritos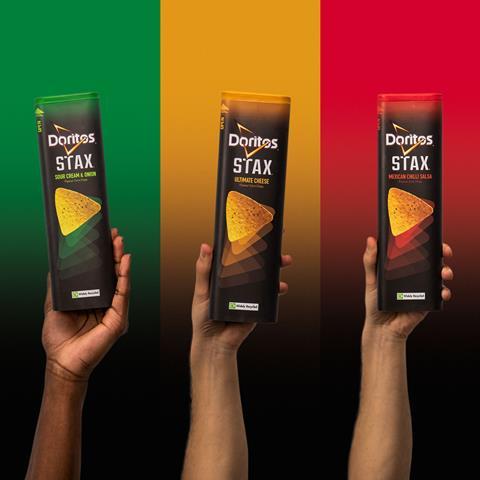 alpro
Sales: £223.4m (+6.4%)
A 5.6% increase in average price helped Doritos gener- ate an extra £13.5m last year, as the mults axed promotions and shoppers moved towards larger packs.
The brand says its Pringles-esque Stax range was a key driver of growth. Added in April 2020 to tap the pandemic-driven surge in big nights in, the resealable and recyclable NPD "challenged the cannister segment".
It followed the January 2020 launch of Flamin' Hot Tangy Cheese regular Doritos.
30 (40) Magnum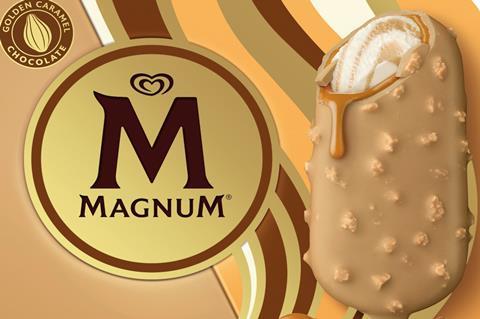 Sales: £238.5m (+28.0%)
"Over the past year, we've all needed a moment to indulge and treat ourselves – whether that's a delicious creamy Magnum Ruby stick on a beautiful summer's day or digging into a Magnum Double Gold Caramel Billionaire tub while on the sofa, streaming your favourite series."
So says Jennifer Dyne, ice cream brand experience director at owner Unilever. She's explaining why the UK's number one ice cream brand is worth £52.2m more than the previous year.
Brits grabbed an extra 11 million Magnum packs in 2020, making it "the brand's most successful year in over half a decade as it made its way into 40% of UK households" Dyne adds.
This was driven by several factors, not just people's desire for "a moment of true indulgent pleasure". Obviously, last year's good weather was crucial. With hospitality closed and fewer ice cream vans on the roads, sweltering shoppers packed their freezers with lollies and tubs.
There was also Magnum's "accelerated growth into new delivery channels in 2020 such as Deliveroo and Uber Eats" – a wise move given the boom in home delivery.
Dyne also points to the January 2020 addition of Magnum Ruby. "This became the brand's most successful NPD launch in five years, hit- ting 8% household penetration in its first year," she says.
It was followed in August by recycled polypropylene plastic tubs – a category first, according to Unilever.
Then came Magnum Double Gold Caramel Billionaire this February. It's the "most indulgent Magnum yet" Dyne says.
29 (33) Pringles
Sales: £245.9m (+12.9%)
"Big growth in snacking occasions" saw Pringles fly off the shelves during Covid, says activation brand lead Rebecca Worthington. The Kellogg's brand shifted an extra 15.2 million tubes – some of which were its trial recyclable ones.
The rise in online shopping has been a boon for the brand, with sales more than doubling in the channel to become its "fastest area of growth". Which bodes well for its partnership with Coca-Cola to sell products via the drinks giant's first UK DTC site.
28 (23) Innocent
Sales: £254.9m (–10.0%)
Lockdown hit Innocent hard. The collapse of the on-the-go market that accompanied the 'stay at home' order wiped out £28.4m in sales.
The brand shifted 19.4 million fewer bottles, a 13.7% decline, as shoppers switched from swigging juices and smoothies on the hoof to bulk buying and taking them home.
It's not all bad, though. Innocent Plus juices and Super Kids juices and smoothies with added vitamins benefited as drinkers sought out health credentials, says the brand.
27 (30) Alpro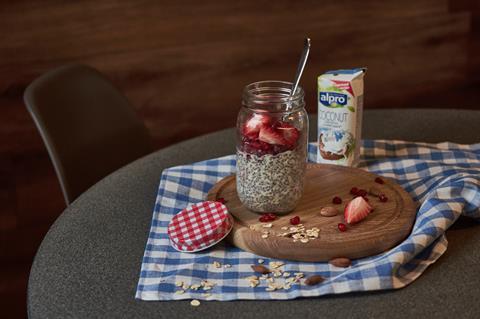 Sales: £261.6m (+17.2%)
After a slowdown last year, Alpro's sales have gathered pace. Value has grown by £38.4m on volumes up 13%.
Ironically, it comes after swapping lightening-fast Usain Bolt for ex-footballer Vinnie Jones in its Make Yours Oat campaign.
The brand credits that push, alongside innovative NPD in drinks, yoghurts and desserts, with its success.
Plus, Covid-related demand for products perceived to be healthier and stockpiling of long-life drinks have helped.
26 (27) Robinsons
Sales: £271.9m (+6.7%)
Locked-down Brits rustled up nearly a billion more servings of squash in 2020, says Britvic commercial director Ben Parker. "As a result, the total squash category has grown by £70.4m," he adds.
"Robinsons Double Strength 1.75-litre pack has seen the strongest growth of all variants and formats, growing by 37% (£11.9m)."
Posh squash also did well. Adult-orientated Robinsons Fruit Creations is up 19.2% and the brand's glass-bottled Cordials is up 8.9%, he says.
25 (24) Lindt
Sales: £306.4m (+10.1%)
Here's an illustration of how Brits have indulged during lockdown. Posh Swiss chocolate brand Lindt has smashed the £300m sales barrier.
New Excellence lines, the launch of a Salted Caramel Lindt Lindor variant and the expansion of a Lindor pick 'n' mix fixture into more than 100 Sainsbury's stores helped fuel double-digit growth.
But Lindt's £28.2m gain in grocery is only part of the story. Sales via the brand's e-shop (not measured in these numbers) have trebled.
24 (25) Cathedral City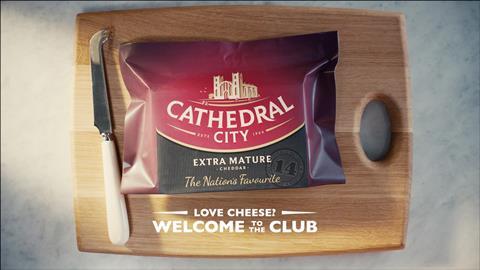 Sales: £309.0m (+13.6%)
Locked down Brits couldn't get enough cheese in 2020, with the total category growing by 10.4% to £2.7bn [Nielsen 52 w/e 5 September].
At the forefront of that sales surge was Cathedral City, Saputo Dairy UK's market-leading brand.
It added £37.1m in the 52 weeks to 26 December, growing unit sales by 5% despite a well-publicised shortage of its Extra Mature variant during the panic-buying of the first lockdown in spring.
Saputo says "unprecedented" demand for cheddar led it to temporarily pull the variant, as it couldn't wait for it to reach full maturity.
The suppler also delisted its low-calorie Cathedral City 82 variant last June due to a combination of relatively low sales, production complications, and the impact of Covid-led range rationalisations by the supermarkets.
Its axing was permanent, but Extra Mature was soon back on shelves to much success, increasing its value by 14.3% to £63.1m.
Cathedral City's bestselling Mature variant, meanwhile, saw value climb by 21% to £157.5m, meaning it alone out-sold all other cheese brands on the market.
The past year also saw Cathedral City launch into the US with a September listing in several national retailers, following a successful rollout in Saputo's home country of Canada.
"The UK's favourite cheese brand deserves a wide audience," says Saputo Dairy UK commercial director Adam Braithwaite. "And who better to share it with than the US – the largest nation of cheese-lovers in the world?"
23 (26) Monster
Sales: £320.0m (+24.3%)
As UK gamers found themselves with more time to spend at their consoles, Monster capitalised on the moment.
Last summer, the energy drink partnered with the hotly anticipated Halo Infinite game for an on-pack campaign.
The release was delayed until autumn 2021, but the push was still Monster's "biggest and most successful ever". It would go some way to explaining a £62.6m gain. As would a move towards larger packs that resulted in a 7% increase in average price.
22 (22) Danone
Sales: £326.2m (+14.0%)
Danone has smashed the £300m barrier, having added £40.1m. That was largely driven by its Actimel and Activia ranges – up £21.7m and £11.3m respectively.
Both successfully drew a link between gut health and immunity benefits in their messaging, says Danone marketing director Sarah Dossett.
They also joined the vegan trend with plant-based NPD in 2020, alongside their Oykos stablemate, as Danone pursued its 'One Planet. One Health' sustainability vision.
21 (21) Hovis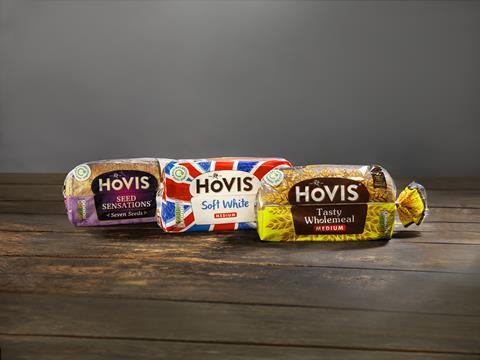 Sales: £338.6m (+13.6%)
Hovis is the fastest riser of the big three bread brands in percentage terms. Its 13.6% growth – equating to an extra £40.5m – was driven by a rapid response to Covid.
"We increased distribution to the convenience sector when others were unable to do so," says head of insight & innovation Sara Green. Hovis delivered 44% of bread unit growth and 82% of growth through c-stores, she adds.
She's optimistic the boom in home-made sarnies will continue after lockdown.
20 (19) Fairy
Sales: £360.3m (+12.8%)
Fairy has bounced back from its 2019 slump with a £41m gain. Unit sales are up 10.1%.
The laundry and dishwashing brand's sparkling performance was "driven by premium formats of pods and gels and by improved growth across all channels" says a spokesman for owner P&G.
Fairy has kept its profile high via a TV campaign for its Non-Bio range and a partnership with Great Ormond Street Hospital, which sees 5p donated to the charity for each pack sold.
19 (20) Arla

Sales: £366.6m (+16.7%)
Like Müller (17), Arla says it's benefited from shoppers "turning to trusted brands during the pandemic". But unlike its bigger rival, Arla has managed to deliver growth.
It's enjoyed a £52.5m increase in value and a 8.2% rise in unit sales – leaving it just £35m away from catching up with Müller, which remains the UK's biggest dairy brand.
That boost came despite Arla having to temporarily axe numerous SKUs at the start of the first lockdown, in a bid to maintain supplies during the height of panic-buying. Lines hit by the cull included Big Milk and the whole milk variant of Cravendale.
This truncated range didn't prevent Arla from cashing in on the spike in at-home lunchtime occasions, according to Arla UK MD Ash Amirahmadi.
Products such as Cravendale (up 31.4% to £196.1m) and Lactofree (up 13% to £75.3m) were also boosted by a greater consumer confidence in filtered and long-life dairy products, he told The Grocer in the autumn. "Shoppers told us they had increased confidence in the longer life and filtered nature of the brand."
Arla's altruism during the pandemic may also have helped drive sales, says a spokeswoman for the brand.
"As a company we did everything we could to help broader efforts in society – from providing UHT for the government care packages, to supporting FareShare and Magic Breakfast with donations to help the most vulnerable.
"With the trends around shoppers looking for brands with purpose, this may also have indirectly contributed to our sales growth," she says.
18 (18) Lurpak
Sales: £396.5m (+15.9%)
As Brits made more toast, sarnies and cakes at home, butter & margarine leader Lurpak grew its value £54.5m.
Volume rose by the exact same rate – 15.9% – equating to 18.8 million extra packs.
Most of this growth was delivered by the Arla Foods brand's seasoned variants, with Spreadable Slightly Salted alone adding £34.6m to its value and shifting 10.4 million more units. The brand also saw greater demand for its larger formats as shoppers stocked up.
17 (13) Müller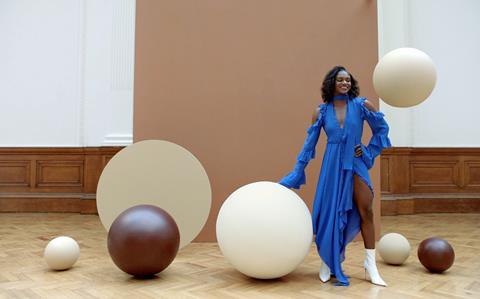 Sales: £402.1m (–9.2%)
Müller has lost almost a fifth of its value since 2018 and was one of only two dairy brands in this top 100 (alongside Dairylea, 68) to have lost ground in 2020. Unit sales have dropped by 14.6%.
Müller insists it has turned the corner and "remains the nation's favourite dairy brand". Its fresh milk business is "performing sustainably", while Müller Corner remains the UK's number one yoghurt range, with value up 4%. But Müller Light continues to struggle, shedding 9.4%.
16 (12) Lucozade
Sales: £404.5m (–9.2%)
Lucozade suffered as the pandemic sucked the energy out of on-the-go. Its value is down £41.1m, as it sold 51.4 million fewer units.
The unit sales figure partly reflects the move towards larger packs, which Lucozade responded to with the launch of 12x330ml Energy and 6x380ml Zero Pink packs. This year, it's added a 1.45-litre format for Lucozade Energy.
The brand has also launched Energy Raspberry Ripple and Zero Tropical, and a £10m push is on the cards.
15 (16) Andrex

Sales: £408.6m (+12.5%)
Toilet tissue was among the most panic-bought products last spring and in huge demand throughout the year. No wonder Andrex gained an extra £45.6m.
Shoppers snapped up bigger formats, such as the 24-roll Classic White and 54-roll Smooth Touch, meaning unit sales grew a modest 0.9% while average price per unit shot up 11.6%.
At the height of panic-buying, it ramped up distribution and simplified the Andrex range, working closely with retail and logistics partners in case of further stockpiling.
And when shoppers emerged from the panic to refocus on sustainability, Andrex was well prepared. The brand reformulated its moist Washlets to gain Fine to Flush accreditation in February 2020.
"Being the first major brand in the UK to receive this certification encouraged purchase and removed one of the main barriers of consideration – worries around sewer blockages – for consumers," says Kimberly-Clark.
Then, September saw the launch of the 'Clean is a Feeling' push showing bottoms engaged in exercise, dancing and general cavorting. "This new marketing concept elevates the unique feeling of clean consumers experience with Andrex," says brand owner Kimberly-Clark.
"Consumer demand for household products that deliver against an elevated standard of hygiene remains steady, with a particular role to be played for brands consumers trust that have a heritage of providing hygiene solutions like Andrex," the supplier adds.
14 (17) McCain
Sales: £419.6m (+19.5%)
Frozen potato giant McCain has seen sales swell by £68.5m. While closures of restaurants and fast food outlets didn't help the total business, they certainly helped its retail arm. "We have seen consumers looking to create their own special occasions, with a strong demand for OOH flavours in the home," it says.
The brand is sure Brits' new-found fondness for frozen and the "unfamiliarity, limited seating and social distancing" of dining out will continue to drive retail sales this year.
13 (15) Red Bull
Sales: £419.8m (+9.2%)
Red Bull's 250ml format has been its "hero pack" in the pandemic. It generated almost a third of the brand's additional £35.3m in sales, says the energy drink giant.
Revenue was also generated by a 7.7% rise in average pack price, which the brand says was driven by increased demand for multipacks such as its relaunched Red Bull Zero four-pack.
Its latest launch is Summer Edition Cactus Fruit, which forms part of the brand's Red Editions lineup.
12 (14) Nescafé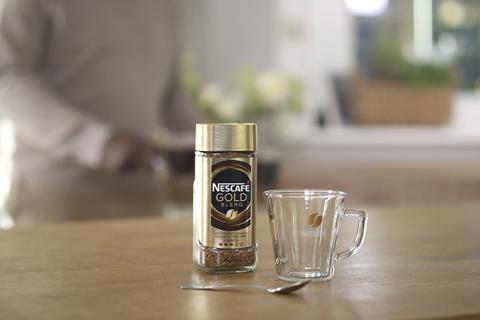 Sales: £473.4m (+7.8%)
Nescafé enjoyed an "explosion in demand" as the pandemic prompted home working and Brits attempted to "recreate the coffee shop experience" in their kitchens, says the brand.
The 'stay at home' message has been a £34.2m gift for the UK's biggest coffee brand, which this time last year was down to the tune of £15.8m.
Buoyed by the boost, NPD is coming at pace. This year started with what Nescafé claims are the UK's first plant-based coffee pods and first 'craft' instant coffee.
11 (11) McVitie's
Sales: £504.0m (+9.5%)
In a year that made the biscuit barrel an essential household item, McVitie's reaped serious rewards. The Pladis brand is worth an extra £43.6m, having sold 10.3 million more packs of Digestives, Jaffa Cakes, Hobnobs and the like.
A surge in at-home snacking and Brits' preference for well-known brands were key drivers. The 'Great British Biscuit Break' and 'Too Good Not to Share' campaigns also buoyed sales, as did NPD such as the Very Important Biscuits range added in July.
10 (10) Kellogg's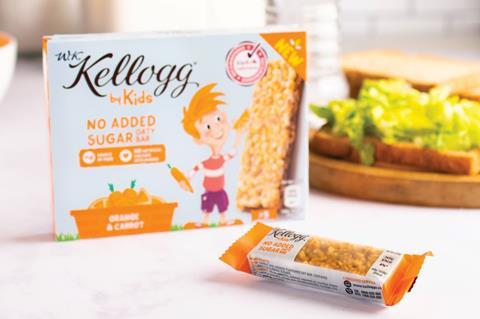 Sales: £526.0m (+11.6%)
All-day snacking is on the up thanks to home-working – and so a new cereal occasion has emerged, says Ben Simpson, Kellogg's revenue and channel director.
No longer does cereal "just meet the breakfast occasion, but we find that people often turn to cereal as a quick and easy mid-afternoon snack" he explains.
As for brekkie, it's now "less pressured", with families eating together more and rarely skipping it, he adds.
For Kellogg's, brand recognition played a major role in its £54.6m gain, as shoppers "sought out the brands they trust" Simpson says.
It hasn't simply traded on its name, though – the brand has also been busy adding lines such as WK Kellogg for kids.
9 (8) Purina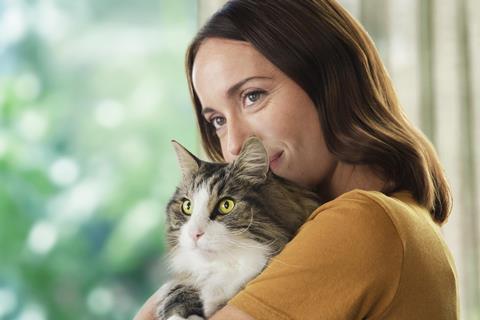 Sales: £550.4m (–0.1%)
Value sales of the UK's biggest petfood brand are flat in grocery, while units are down by 3.9%. But Purina says it's seen growth outside of the mults, in channels not covered here.
That's the likes of discounters, e-commerce and specialist pet retailers. As locked-down Brits adopted pets by the pack-load, Purina saw an uptick for lines such as One meals for cats, Dentalife oral health snacks, and the Adventuros lineup for dogs.
The Nestlé brand says it also saw distribution gains across a host of ranges, including Gourmet, Go-Cat, Purina One, Bakers and Winalot.
NPD in 2020 included Pro Plan Live Clear, a catfood designed to reduce the allergens on a cat's hair and dander. Purina says it's a UK first.
8 (9) Birds Eye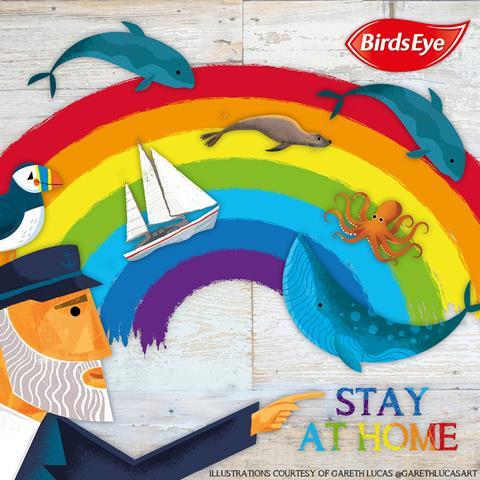 Sales: £598.0m (+20.1%)
The Captain would be proud. Birds Eye's £100m growth is the third largest in this report, driven by a 13.1% in unit sales.
That was helped along by Brits raiding freezer aisles during the Covid crisis, according to UK general manager Steve Challouma.
The UK's shoppers "have really embraced the role that frozen can play, from its convenience to its nutritional benefits to its contribution to reducing food waste" he says.
The brand was also buoyed by a 6.1% rise in average unit price, which Challouma puts down to a greater interest in premium lines (although its posher Inspirations sub-brand fell by nearly £3m).
All the core areas of Birds Eye's portfolio saw a boost. The brand says its fish offer grew by 18.4% to £192m during the 52 weeks to 26 December 2020, while its chicken and veg ranges are up 17.3% and 14.9% respectively.
Some of this success was down to canny marketing. With most of the country working from home, Birds Eye put more focus on pushing lunchtime recipes.
That helped its Chicken Shop range almost double in value to £11m.
The meat-free lineup – with its 'Whoops, I'm a bit veggie' TV ad – has been "very effective" in attracting new shoppers to frozen, Challouma says. Indeed, its plant-based Green Cuisine grew by £10.5m to £14.7m in its first full year.
"Health and convenience has been very important, coupled with themes around bringing out-of-home into the home," he adds.
Birds Eye expects these trends to continue beyond Covid. Which is good news for its latest innovations. In the past year, it has launched the health-centric Captain Birdseye Crunchy Traybake duo with pollock and veg, and the Inspirations chicken breast fillets promising "restaurant quality" in the home.
7 (7) Pepsi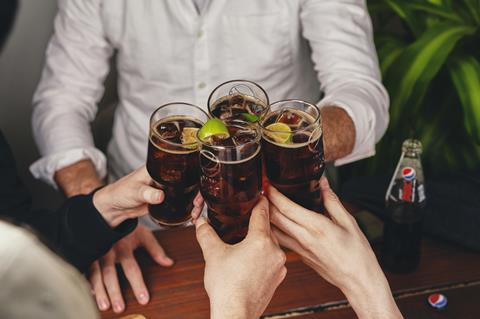 Sales: £685.5m (+14.0%)
Coca-Cola (2) should look away now. Arch rival Pepsi has delivered almost double its percentage value growth, equating to an £84.1m boost.
Unit sales have grown by a more modest 0.4%, denot- ing the market-wide switch from single bottles and cans to larger formats that suit the surge in at-home and big night in occasions. Pepsi Max has emerged a particular winner from these new habits.
"The total Pepsi portfolio is outperforming the cola market, with Pepsi Max contribut- ing to the bulk of this growth," says Ben Parker, commercial director at distributor Britvic.
"Multi-serve and larger multipacks are driving the positive value share performance of Pepsi Max, with take-home pack formats growing at 24%."
6 (5) Warburtons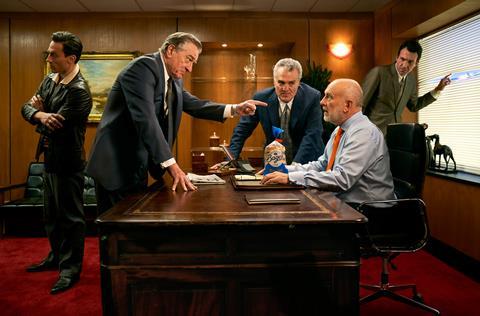 Sales: £708.1m (+8.1%)
That the UK's biggest bread brand shifted an extra 46.4 million packs during 2020 – a rise of 7.6% and the largest absolute unit gain of the three bread giants – is testament to its agile response to the coronavirus crisis.
"At points during the pandemic, we produced volumes that we only usually experience at Christmas," says sales director Colin Bebbington.
"We had to make some difficult decisions to ensure we could meet demand, rationalising our range to focus on core lines and adapting how we served some of our customers."
With an end to lockdown in sight, Warbies is spreading its wings once again, making its debut last month in pitta bread with a two-strong range.
5 (6) Heinz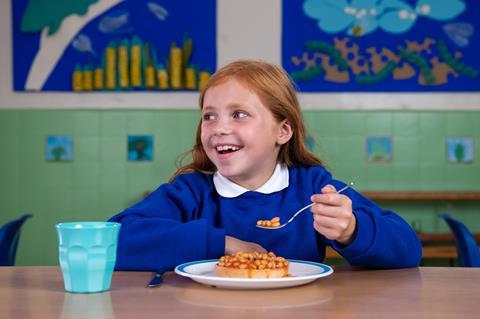 Sales: £761.1m (+17.6%)
Thanks to stockpiling and a growing preference for longer-life goods, Heinz has become Britain's fifth-biggest brand with a £113.7m gain – the second largest in this report.
Heinz says Beanz and Ketchup added £72.5m in total across grocery (including the discounters, which are not covered in our numbers).
That's not surprising. After all, Beanz was a major beneficiary of panic-buying in the first lockdown, with Heinz going so far as to reassure shoppers there was enough to go around, as surging demand hit the supply chain and left shelves bare.
Heinz sauces, meanwhile, tapped the steep rise in barbecues and outdoor occasions during scorching weather – as well as capitalising on "home working and flavour exploration in home cooking" according to the brand.
But, as Kraft Heinz northern European boss Jojo de Noronha told The Grocer in February, surging sales are no excuse for complacency.
Prior to the pandemic, the brand's value was flat, and it was losing relevance with younger shoppers.
"If you don't bring that relevancy, those consumers won't be there in the future," de Noronha said.
So, Heinz has big ambitions for attracting younger fans in 2021. Since January it has added a swathe of NPD – some of which taps the plant- based super-craze. There's the likes of Vegan Salad Cream, Seriously Good Vegan Mayo, and Heinz Beanz Burgers in two variants.
Heinz is also confident more can be made of Beanz in particular. It made its chilled debut in January with a range of protein pots combining Beanz with scrambled egg, sausage and spinach.
Under its 'Beanz Liberation Exercise', Heinz plans to add several increasingly weird and wonderful SKUs to the range in 2021.
4 (4) Walkers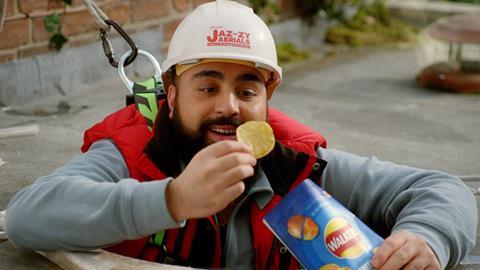 Sales: £1,050.8m (+5.7%)
Lockdown has inspired more Brits to seek solace at the bot- tom of a bag of crisps, helping the category's biggest brand smash the billion-pound sales barrier. It's up £56.8m.
"With much of the nation working from home and many juggling home schooling, snacking has significantly increased," says Walkers marketing director Fernando Kahane. "By the end of 2020, more than 80% of households had bought a Walkers product."
Multipacks and sharing bags were the main beneficiaries, while demand for single bags was flattened by the collapse of the out-of-home market. As a result, unit sales fell by 3.7%.
The star performer was Wotsits, up 54.8% to £96.5m.
3 (3) Nestlé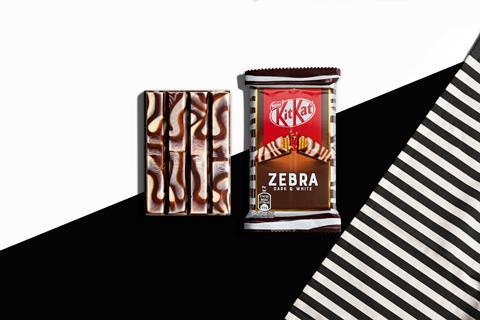 Sales: £1,193.0m (+7.1%)
"Confectionery continued to grow, with strong performances in biscuits, multi- packs and sharing blocks," says Nestlé, which has grown its sales by £79m.
Larger formats were key to this success. Take its hero product, Kit Kat. The brand grew unit sales by 3.3% but its value by 7.7%, as bigger packs flew off the shelves. That's a rise of £14.1m.
Nestlé's best-known cereals also cashed in on new shopper habits. The boom in at-home breakfasts meant Shreddies, Cheerios and Shredded Wheat added £14.9m between them, with shoppers favouring bigger boxes.
Meanwhile, Nestlé's range of dairy drinks achieved "high single-digit growth" overall, says the supplier.
2 (2) Coca-Cola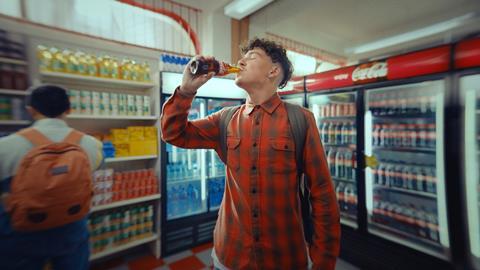 Sales: £1,450.2m (+6.8%)
The king of fizzy pop has added £92.5m to its value in grocery. That's the fourth greatest gain in this entire report, behind Cadbury (1), Heinz (5) and Birds Eye (8).
Every core cola is in growth. Classic, Diet Coke and Coke Zero Sugar have made gains of £45.1m, £25.4m and £26.1m respectively.
Coke managed to rake in all that cash while selling 56 million fewer units, as locked-down shoppers eschewed on-the-go packs in favour of bigger alternatives.
"Demand for larger sharing formats has increased over the last year, with more people working, socialising and enjoying soft drinks in the home," says Coca-Cola European Partners GB commercial development VP Simon Harrison.
"Our large PET bottles and multipacks of cans are in growth, with our 24-can multipack alone adding £111m in value – more than the 24-can multipack from our nearest competitor."
PMPs have done particularly well too, he adds. "Since May last year, our Diet Coke and Coca-Cola Zero Sugar future consumption PMPs saw double-digit growth in distribution across the impulse channel and added more than £5m worth of additional sales within six months."
Beyond these successes, the past year has posed problems for Coke, too. Most notably, there's been the massive losses due to closures of hospitality.
On the retail side, the nascent Coca-Cola Energy failed to gain ground, losing £3.5m after Covid-19 ruined CCEP's plans for the drink.
The year "got off to an exciting start. We had big plans to communicate our taste credentials to consumers via media and sampling activity," says Harrison. But when the pandemic hit, the supplier "put our plans on hold". Of course, the collapse of on-the-go occasions damaged sales too.
Harrison is confident 2021 will be "a big year" for Energy, with a heavyweight campaign planned. Already this year, Coke has rolled out new looks for its colas in a bid to make them "simple and intuitive". It's also reformulated Zero Sugar, claiming the new rec- ipe offers "the best Coca-Cola experience" yet.
1 (1) Cadbury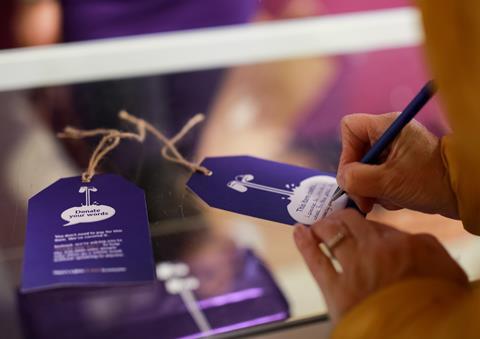 Sales: £1,824.9m (+8.3%)
Cadbury has milked much more than a glass and a half out of the past year. As Covid- 19 brought the world screech- ing to a halt, the UK's biggest grocery brand shifted an extra 71.7 million chocolate bars, biscuits, ice creams and the like. And it raked in an extra £140.1m, the greatest absolute gain in this year's rankings.
Cadbury's marketers should take a bow. With isolation imposed by lockdowns, it expertly judged the nation's mood by enlisting Second World War veteran Thomas Moore to raise awareness of loneliness among the elderly.
By donating 30p to Age UK for every bar of Dairy Milk sold, Cadbury says it will raise £150k. "Over the last year, this has arguably been needed more than ever before," says Susan Nash, trade communications manager at brand owner Mondelez.
"Despite the market head- winds and unforeseen challenges created by the pan- demic, Cadbury continued to focus on its brand purpose: promoting acts of selflessness and the very human instinct of generosity."
Dairy Milk contributed most to Cadbury's growth, with 50.4 million more bars sold and an extra £89.6m put through the tills. Sales of Bournville – expanded with the 2020 launch of an Old Jamaica ginger variant and biscuit Fingers – surged 40.8%, delivering a further £8.8m. Dark Milk grew by £8.7m.
Nash also points to notable NPD, including Twirl Orange, Inventor Bars and Nuttier snack bars, the latter looking to challenge the likes of Trek in the snack bar space.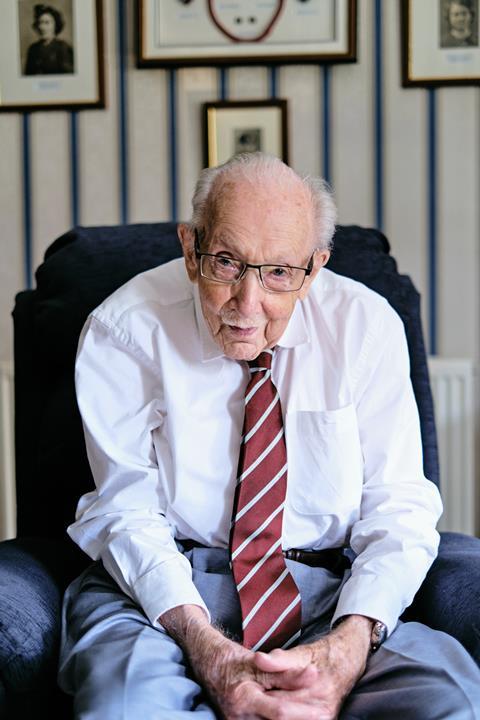 "Cadbury accounted for two thirds of the overall category growth in standard chocolate in 2020," she adds.
"Household penetration also increased by 2.4% to 90% – an increase of one million homes – proving its position as an innovative cat- egory leader able to weather the storm of immense market challenges."
Marketing and innovation can't take all the credit, however. Cadbury's success was also built on the troubles of rival Mars, which saw short- ages of key lines after a break- down at its Slough factory last March. Maltesers (42) and Galaxy (33) suffered the fourth and fifth-greatest losses in the ranking, losing £37.9m and £36.2m respectively.
It wasn't all plain sailing for Cadbury, either. With Britain going into its first lockdown just as the supermarkets should have been shifting the bulk of the season's chocolate eggs, Easter 2020 was a write- off. Cadbury Mini Eggs lost 11.7% in value, while Creme Egg shed 9.9%.
Hopes were high for a better season this year, with Cadbury running a virtual Easter egg hunt and unveiling a host of NPD including Mini Egg tablets and Fruit & Nut eggs.
Things are also looking up for Creme Egg, which marked its 50th year with a 'Golden Goobilee' campaign – even if lockdown deprived it of the impulse sales it usually relies so heavily on.
An ad featuring a same-sex couple's steamy use of a Creme Egg might have outraged some people, but the ASA's rejection of calls for a ban and positive headlines in response appear to have paid off for the brand.
Another example of Cadbury judging the public mood just right.
The Challengers
Here are the brands most likely to steal a spot in the top 100, ranked by absolute value gain
102 (117) Schwartz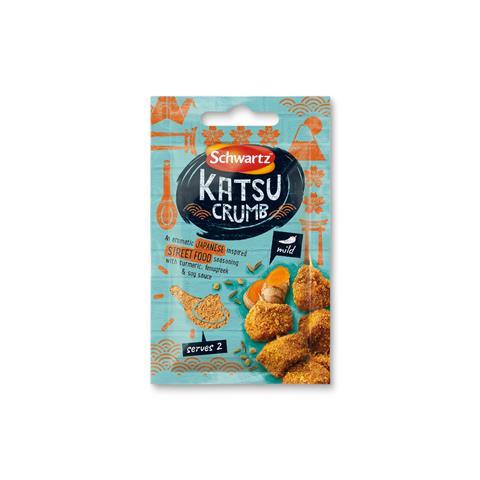 Sales: £104.0 (+21.5%)
Herbs, spices and sauces have been key ingredients amid the lockdown boom in home cooking, which was good news for Schwartz. It was further buoyed by shoppers trading up and experimenting with world flavours, as they recreated the meals they were una- ble to enjoy in restaurants and on overseas holidays.
Having recently added the likes of Greek and Japanese variants to its popular Street Food sachets, the brand is now sniffing at the door of the top 100 with a £18.4m gain.
103 (110) Good Boy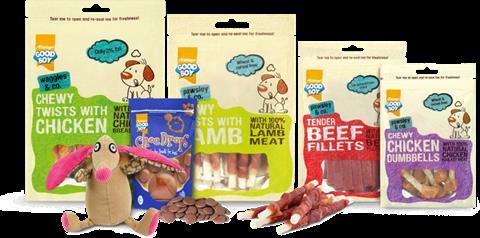 Sales: £103.5m (+16.7%)
One brand benefiting from the move towards fewer but larger supermarket shops is Good Boy, which reports a 20% increase in spend per trip. Its third consecutive year of powerful growth means it's worth an extra £14.8m in grocery.
That success was driven by NPD and new listings with the mults. A massive surge in dog ownership helped too.
Good Boy's ongoing potential was underlined in October, when Spectrum Brands snapped it up as part of its £140m acquisi- tion of parent company Armitage Pet Care.
104 (112) Ambrosia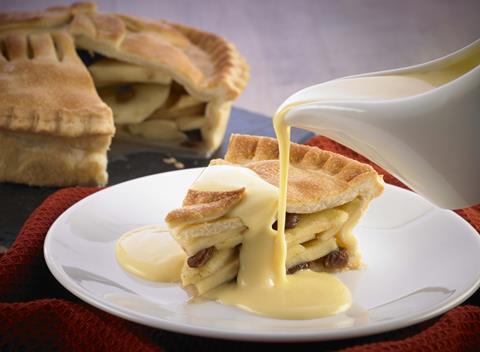 Sales: £103.1m (+18.8%)
A number of "strategic launches", including a Chocolate Rice Pudding pot, have been behind Ambrosia's gains of £16.3m and 1.3 million new shoppers, says Jemma Woolley, brand manager at owner Premier Foods.
She also points to Ambrosia's return to TV in December – its first appearance in five years – which saw new character Moley flying through the Devon countryside while tucking into custard.
The brand plans to grow further this year with "enticing" snacking NPD.
107 (118) Tilda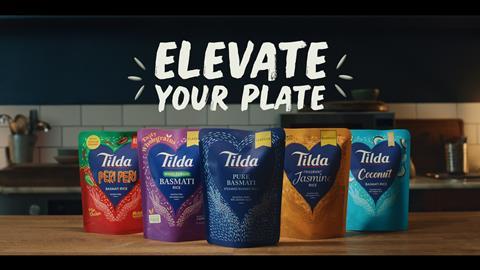 Sales: £98.8m (+19.0%)
Tilda put an extra £15.7m through the tills as restaurants were shut and demand for rice at home soared. It's now eyeing the top 100.
"At-home lunch and dinner occasions will continue to grow as shoppers err on the side of caution when it comes to out-of- home," predicts head of external affairs James Calland.
Tilda's stronger rate of growth than Uncle Ben's (49) is partly down to its greater presence in dry rice.
The brand also increased distribution in the growing convenience channel.
108 (130) The Happy Egg Co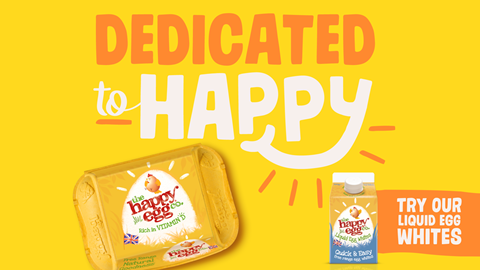 Sales: £98.5m (+38.1%)
The Happy Egg Co is scrambling towards the top 100, after demand for its eggs outpaced supply at the start of the Covid crisis. It's poached an extra £27.2m.
The brand says its success boiled down to people cooking more at home as well as the health credentials of its eggs, which carry front- of-pack vitamin D and protein claims. It also advertised on TV for the first time in three years.
Bigger packs and fewer promotions led to a 14.1% rise in average unit price.
109 (145) Flash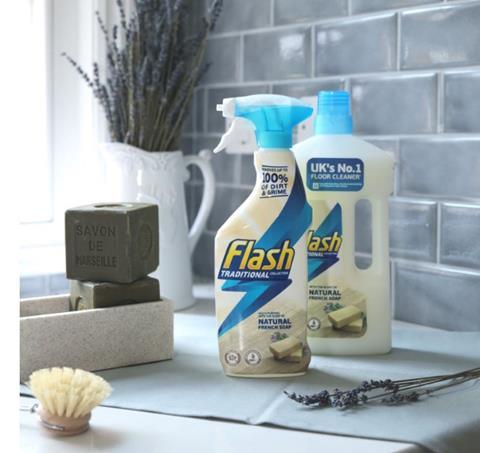 Sales: £97.6m (+52.1%)
"Flash is exploding" says owner P&G – and that's no exaggeration. Sales surged by £33.5m and an extra 9.8 million packs went through the grocery tills as house- bound Brits strived to keep their homes clean and Covid-free.
It wasn't just being in the right place at the right time. Flash added NPD in the spring and "tested all its antibacterial lineup in order to reassure consumers via new packaging claims on all AB sprays, wipes and liquid that it not only killed 99.9% of bacteria but also killed the Covid-19 virus," says P&G.
113 (120) Häagen-Dazs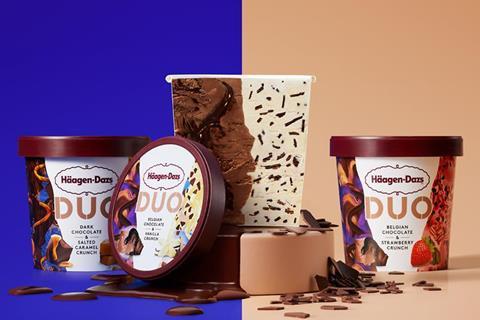 Sales: £93.6m (+17.1%)
Häagen-Dazs scooped an extra £13.7m in 2020, as an additional 3.6 million packs went through the tills. That was aided by comfort-eating Brits trading up to premium brands, staycations, good weather and stockpiling.
The General Mills brand has gained 750k new shoppers since Covid-19 hit, it says.
It's been busy on the NPD front too. Last summer, it ditched single-use plastic spoons from mini cup multipacks. And in January, it added Duo tubs, each offering two flavours.
117 (132) Goodfella's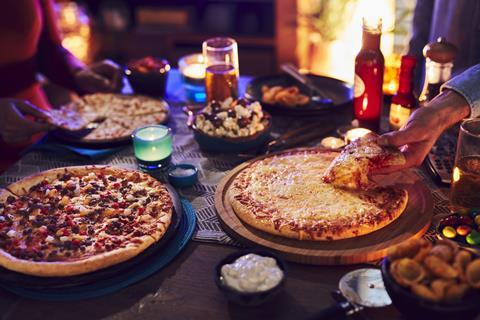 Sales: £89.3m (+25.9%)
Goodfella's second full year under the owner- ship of Nomad Foods saw it shift 9.6 million extra units, adding £18.3m in the process.
Growth was partly driven by category uplift, as frozen food benefited from long shelf life and the rise in at-home dining.
But Goodfella's also gained share within the pizza market, helped by diversification into meat-free pizzas and snacking products such as Pizza Pockets. Other activity included an on- pack promotion giving shoppers the chance to win up to £10k.
118 (127) Peperami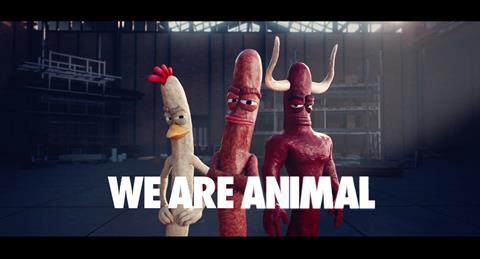 Sales: £89.2m (+18.2%)
Peperami is up £13.7m thanks to NPD and re-positioning itself as a permissible snack.
"In the last year, a third of the meat snack category growth has resulted from innovation alone, contributed by the likes of healthier snacks such as Peperami Chicken Bites," says the brand's marketing director Laura Trivulzio.
The brand wasn't fazed by the collapse of on-the-go, either. "Total snacking occasions increased," she says. "Peperami's multipacks and wide portfolio suited the in-home snacking occasion."
122 (148) Sharwood's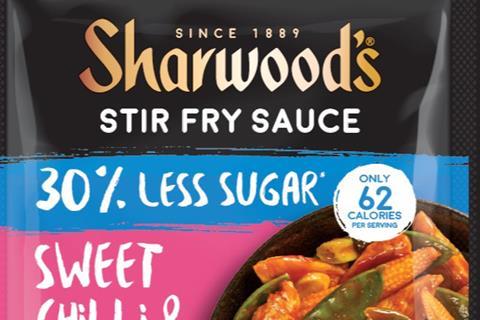 Sales: £87.3m (36.5%)
The home-cooking boom combined with the popularity of Indian flavours served up an extra £23.3m for Sharwood's.
In fact, it claims to be grocery's fastest growing name across Indian cuisine as a whole.
The brand says it has attracted an extra 3.8 million shoppers since the start of Covid-19. A large chunk of those were under 45, thanks to marketing targeted at younger consumers. It also upped its health credentials with the September launch of its reduced-sugar stir-fry sauces, which are backed by a £1m-plus push this spring.
Notes and methodology
The data in Britain's Biggest Brands 2021 is for the period 52 w/e 26 December 2020. Data is taken from Nielsen's IQ service, which monitors weekly sales from a nationwide network of EPoS checkout scanners covering the grocery and convenience markets.
Nielsen's retail measurement service provides comprehensive information on actual purchases, market shares, distribution, pricing and promotional activities, which it says is the fastest and most accurate measure of consumer sales. Nielsen's services are constantly being improved to reflect the grocery marketplace.
Nielsen Total Coverage now includes EPoS data from Wilko, Superdrug and Boots, and excludes any estimation for Aldi and Lidl.
Nielsen offers consulting services on product innovation, retail and shopper strategies, market structure and segmentation, brand and portfolio management, marketing performance, pricing and promotional strategies, advertising effectiveness and social media intelligence, based upon expertise and data assets.
Nielsen's retail measurement services provide the fmcg industry with expert information and analysis of consumers, categories and the retail marketplace. For the purposes of this report, a brand is defined as all products within categories that are sold and marketing under a given brand name specified on front of pack. The report includes grocery and household categories and does not include baby, tobacco, alcohol, personal care or OTC.
Brand values in this report are the sum of value sales of all products across multiple categories trading under one name, specified on the front of pack. For example, Coca-Cola is the sum of Classic Coke, Diet Coke, Coke Zero Sugar and all flavour variants. In instances where there is a masterbrand on the front of pack alongside a sub- brand – such as Nestlé Kit Kat – the masterbrand will be taken as the primary brand. But in instances where the masterbrand is not visible on pack – for example, Mars' Galaxy – the sub-brand will be counted as a brand in its own right.
Arla: products from sub-brands with the Arla name on, including Lactofree and Cravendale. Excludes Anchor and Lurpak. Cadbury: products sold under the Cadbury brand including sub-brands such as Dairy Milk. Includes cakes, biscuits, potted desserts, drinking chocolate and ice cream.
Danone: all yoghurt products across the Activia, Actimel, Danio, Oykos and Light & Free sub-brands. Fairy: products from all sub-brands across the detergents, dishwash and fabric conditioners categories.
Heinz: all products sold under the Heinz name spanning soup, ketchup, beans and frozen categories.
Kellogg's: products across all sub-brands in the cereals, cereal bars and snacking categories Müller: products sold under the Müller milk and yoghurt brands including Black & White, The One, Dairy Crest Milk, Frijj, Müller Corner and Müllerlight. Excludes Dairy Crest cheese. Nestlé: products that bear the Nestlé brand on the front of pack including cereals, KitKat and other confectionery, such as Quality Street and Smarties. Excludes Nescafé.
Purina: products sold under Purina sub- brands including Felix, Gourmet, Bakers, Go Cat, Winalot, One and Bonio.
Walkers: products from all snack brands including Sensations, Quavers and Wotsits Wrigley's: products from all Wrigley's sub-brands including Extra, Airwaves, Doublemint and Spearmint.
Young's: includes fresh and frozen branded Young's fish products.
Britain's Biggest Brands 2021: how can brands continue to fly off shelves?
1

2

Currently reading

Britain's Biggest Brands 2021: the top 100