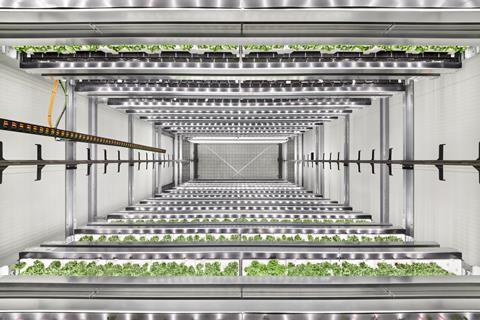 Rapid grocery delivery service Weezy has struck a deal with vertical farm company Infarm to supply its distribution centres with fresh herbs.
Infarm produce grown hydroponically at its grow house in Tottenham will be delivered multiple times a week to four Weezy distribution hubs, in Fulham, Battersea, London Fields and Lambeth.
The German vertical farming start-up said it will be able to "adapt quickly and increase delivery and volume according to the demand" from Weezy customers.
Green mint, parsley, coriander and Italian basil are among the Infarm products available on the Weezy platform.
Rapid delivery players like Weezy represent a growing client base for Infarm. It currently works with Weezy competitor Gorillas – which launched in London in March – in Germany, as well as Flink, which operates dark stores in Germany, France and The Netherlands.
It also works with Amazon Fresh and Farmdrop.
Read more:
"Online food retailers offer consumers a quick and convenient way to supplement their daily grocery shopping for fresh food. We've had great experiences offering Infarm through online partners across Europe," said Daniel Kats, EVP sales at Infarm.
Having made its name installing chiller cabinet-sized vertical farms in supermarket aisles, Infarm is emerging as a fresh produce supplier. A second London large-scale vertical farm is expected to launch soon.
"With our growing centres across the globe we are able to serve the rapid expansion of online food retailers providing them with local and fresh produce all year round. Offering food delivery and quality in minutes, Weezy is supporting our mission to make Infarm produce available to people everywhere," Kats added.
Weezy is currently expanding beyond the capital, in recent weeks announcing new delivery zones in Bristol and Brighton.