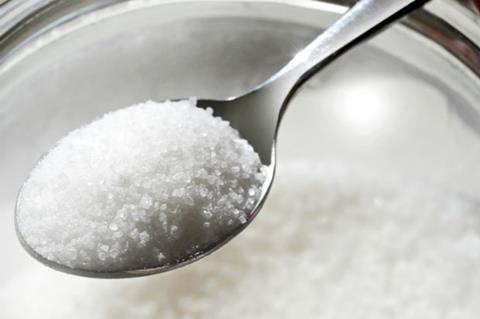 Health campaigners have called on the government to introduce new mandatory warnings on sugar under its review of front-of-pack labelling in the UK.
Action on Sugar has urged ministers to not only make the existing voluntary system compulsory, but also tighten the guidelines so products carry labels containing amounts of free sugars, not total sugars.
AoS attacked retailers and suppliers for marketing processed dried fruit products as 'healthy snacks' due to their high fruit content when they contained 'free sugars' in purées, concentrates and coatings which could contribute to obesity, Type 2 diabetes and tooth decay.
The campaign group today released a survey claiming so-called "healthy" fruit snacks for children contained nearly as much as five teaspoons of sugars per serving – the equivalent of eating a packet of jellybeans.
The group is also calling for a ban on the use of misleading claims such as 'one of your 5 a day', 'naturally occurring sugars' or 'made from real fruit'.
Read more:
AoS surveyed 56 coated, flavoured, processed or extruded fruit-based products across leading grocery retailers, all of which already qualify for a red light under the voluntary traffic light system.
The survey found nearly 60% of children's fruit snacks contained more free sugars than a 100g packet of Haribo Starmix, with one product, Kiddylicious Apple Fruit Wriggles (12g) made of 70% sugars.
Meanwhile, 65% had the equivalent of two teaspoons of sugars or more in one single portion – the same as eating an iced doughnut.
AoS singled out Tesco's apple and sultana bars, which it said contained contain nearly five teaspoons of free sugar, nearly the recommended daily maximum allowance for a four to six-year-old in just one bar.
Comparing fruit snack products from a similar AoS survey in 2015, the group said that whilst progress had been made in reducing the overall sweetness in certain products by using vegetables as well as fruit, some products were higher in free sugars than five years ago.
"Whilst the government gets to grips with the current Covid-19 pandemic, it mustn't ignore that the situation is fuelling the UK's other pandemics – obesity, Type 2 diabetes and tooth decay – all linked to high sugar intakes which the food industry is solely responsible for," said AoS chairman Graham MacGregor.
"It's imperative that whichever organisation takes over from Public Health England ensures comprehensive and compulsory reformulation targets are set across the whole of the food industry to gradually reduce the amount of sugar and excess calories in food and drink."