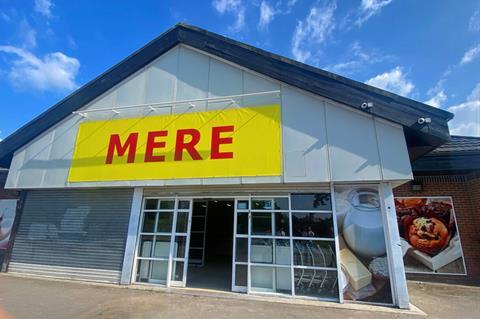 Russian discounter Mere is set to close its first UK store and has halted plans for any further openings in the country.
The retailer was yesterday (3 March) contacting all suppliers, thanking them for their co-operation while informing them UK ambitions were on hold due to the "political situation" following Russia's invasion of Ukraine. It made it difficult to continue doing business in the UK, Mere told them.
Staff in Preston were informed on the same day the store would close in two weeks.
Mere opened the Preston store last summer, and planned several more openings by this spring, with a longer-term ambition to build a UK estate of about 300 branches within a decade. The chain was founded in 2009 in Russia, where it trades as Svetofor, and has since grown to about 3,000 stores globally, including in Germany, Spain, Poland Romania and Lithuania.
In the UK, it aimed to undercut even Lidl and Aldi prices by up to 30% thanks to its extreme low-cost operating model, which includes having suppliers deliver directly to stores and providing no customer service aside from staffed checkouts.
However, even before Russia's invasion of Ukraine, Mere had found bringing its model to the UK more difficult than anticipated, with some suppliers put off by its terms, including payment only for products that are sold. As a result, Mere had so far struggled to secure enough stock and lacked many basic food lines.
Adaptations to the model were on the way. In January this year, the business promised the next phase of store openings, due imminently, would bring "a much better and improved offer for our customers than at the beginning".
This week, Preston had some frozen food lines, an improvement since December, when a walk-in chiller room at the store was pictured empty in the crucial Christmas trading period.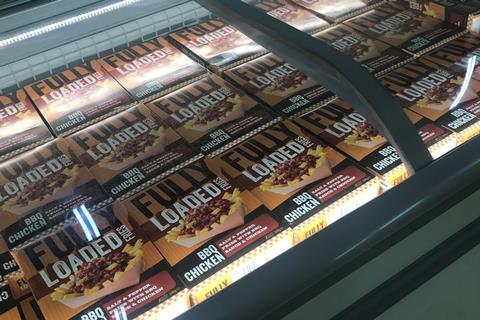 However, Shore Capital retail analyst Clive Black said Mere's Russian ownership would have made it extremely difficult for it to continue trading in the UK now.
"As a business that wishes to trade in the UK, I cannot think of a worse scenario than being Russian owned," Black said.
Suppliers would have been wise to "think carefully" about continuing to trade with the business, Black said, adding: "If the national press gained the story, it could be a costly mistake.
"As for shoppers, again if they knew Mere was Russian-owned, as things stands as a pariah state the rush may only be for the exit."
A supplier source told The Grocer he believed Mere had in any event made a mistake in thinking its barebones hard-discounter model would succeed here.
"I don't think we'll ever see Mere back in the UK," the source said. "Though they'll argue to the contrary, they simply got this wrong and even without the war in eastern Europe and the sanctions imposed on Russia, I think it was only a matter of time before they left the market anyway."
Mere did not provide a comment.