Alasdair Murray

Divisional manager - food & drink manufacturing, Eden Scott, on heavy metal, Dolmio pasta sauce and James Corden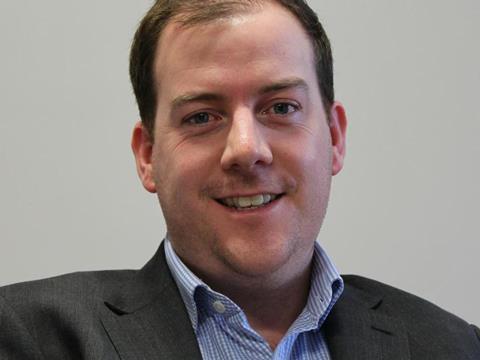 What was your first-ever job? I was Herne Bay's equivalent to Granville, working in a greengrocer. Lots of early starts.

What's been your worst job interview? A final interview for a graduate programme. Unfortunately I was held up at work and the bus was late, which meant I had to run a mile to get there on time. The sweat was dripping off my brow and I was completely flustered. I totally flopped at the interview.

What was the first music single you bought? Not sure but I remember going to Our Price and buying Nirvana, Guns 'n' Roses and AC/DC in my early years.

How do you describe your job to your mates? I say I'm responsible for a team of consultants who help bring together talented people with inspiring organisations so they can grow together.

What is the most rewarding part of your job? It's a great feeling when you make an offer to a candidate who truly wants the job and hearing the satisfaction from clients that I have found an exceptional person for them.

What is the least rewarding part? Having my time wasted and dishonesty.

What is your motto? I don't believe in mottos, just hard work, honesty, integrity and attention to detail. Actually, is that a motto?

If you were allowed one dream perk, what would it be? Unlimited first-class worldwide travel.

Do you have any phobias? Donald Trump and snakes (interesting similarity).

If you could change one thing in grocery, what would it be? Pricing strategies and offers. I believe a simpler and fair pricing strategy for all would allow for greater opportunity.

What's your favourite film? Dead Man's Shoes. Although violent and gritty, the underlying story of retribution combined with superb acting and direction is gripping.

What has been the most embarrassing moment in your life? It involved alcohol, fancy dress, rugby and a jar of Dolmio pasta sauce.

Which celebrity would you most like to work with? James Corden! You just know you would have an awesome time.

What would your death row meal be? A pigeon and haggis starter, followed by beef wellington with triple-cooked chips, chocolate profiteroles and a cheese selection.