Mike Zietek

Head chocolatier, Mars Chocolate UK, on Rick Astley, antipasti and doing the YMCA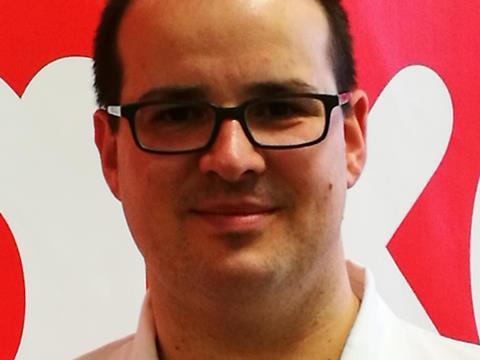 What was your first job? Claridge's Hotel. I was second commis in the pastry kitchen, working with Claire Clark MBE.

What's been your worst job interview? All my patisserie interviews expected me to work a day for free, as a working interview.

What was the first music single you bought? Rick Astley - Never Gonna Give You Up.

How do you describe your job to your mates? I just say that I have the best job in the world. I work in a chocolate factory, designing chocolate products for all our amazing brands.

What is the most rewarding part of your job? When I'm viewing focus groups and consumers get excited about a prototype we've shown them. When it's a product that's really solving a need they get really excited.

What is the least rewarding part? Talking about innovation, rather than doing it.

What is your motto in life? KBO. It's Winston Churchill's motto, I'll allow your readers to Google what it stands for.

If you were allowed one dream perk, what would it be? A chauffeur driven car to take me to and from work. I have a commute that takes me through the M4, M25 and A3 - Devil's roads!

Do you have any phobias? Clowns - they're just so freaky.

If you could change one thing in grocery, what would it be? That supermarkets wouldn't move things around all the time.

What luxury would you have on a desert island? Poilâne sourdough rye bread and English salted butter. I just love the combination.

What animal best reflects your personality? A meerkat, because I'm always on the lookout for the next thing.

What's your favourite film? Carry On Up the Khyber. The bit when the dining room is falling down around them and they carry on with dinner is just hilarious.

What has been the most embarrassing moment in your life? Having to perform the YMCA with the committee as part of an Association of Pastry Chefs dinner one year!

What would your death row meal be? A selection of antipasti. Some Poilâne bread, Cropwell Bishop Stilton, artichokes in olive oil, black olives, prosciutto crudo, Polish Silesian sausage and a bottle of Barolo.