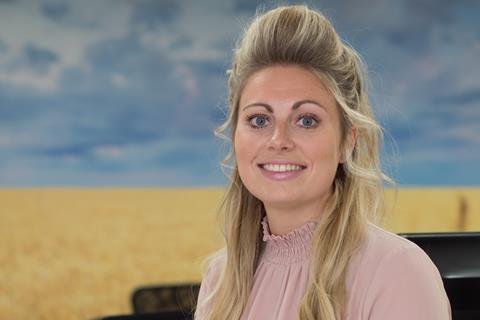 What was your first job? I worked in a hotel. I rolled my sleeves up, changed beds and cleaned toilets.
What was the first music single you bought? I am pretty sure it was a Destiny's Child classic… 'Bills, Bills, Bills'. Story of my adult life!
How do you describe your job to your mates? I help to feed the nation at breakfast time.
What is the most rewarding part of your job? Working with people from across our business and seeing the passion and impact everyone has to bring our plans to life.
What is the least rewarding part? That is a tough one… I would perhaps say my long commute (prior to Covid-19).
What is your motto in life? Courage is not the absence of fear; it is the ability to act in the presence of fear.
If you were allowed one dream perk, what would it be? This feels extravagant, but perhaps a chauffeur so I can feel more productive on the commute.
Do you have any phobias? I am petrified of snakes!
If you could change one thing in grocery, what would it be? I would love to bring more theatre to the aisles in supermarkets – finding ways to make it more of an experience as you often see on the continent.
What luxury would you have on a desert island? I am very loosely gathering my 'loved ones' into a luxury item. A mix of really 'useful' friends/family who could gather food, cook and build cover. But mainly so we could have a great time together away from the noise of the world.
What animal reflects your personality? Maybe a dolphin, as I would like to think I am friendly and approachable and love working with others.
What's your favourite film and why? The Shawshank Redemption. It is a classic, with a great feel-good ending.
What has been the most embarrassing moment in your life? I am a big Derby County fan, so it has to be the year we finished the season on only 11 points! Ouch!
Which celebrity would you most like to work with? Greg James – he is such a bundle of energy and fun.
What would your death row meal be? A great surf and turf, with sweet potato mash and veg. Washed down with a lovely glass of malbec.