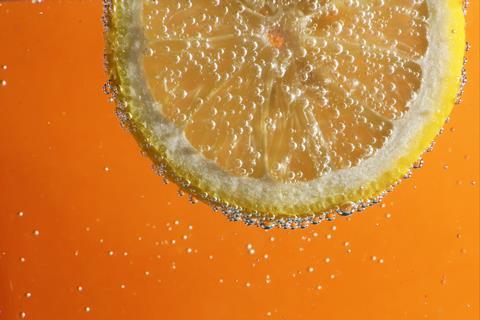 Coca-Cola looks set to launch its Aha brand of fruity sparkling water cans in the UK.
The soft drinks giant has registered Aha with the Intellectual Property Office, under class 32, for fruit-flavoured carbonated drinks and water-based beverages.
The seltzer brand debuted in the US in 2019 promising a range of "bold flavour infusions" in flavours such as Lime & Watermelon and Black Cherry & Coffee.
It was the first major brand launch for Coca-Cola in the US since the launch of iced tea brand Gold Peak in 2006.
News of a potential UK launch comes as the seltzer category is exploding in Britain: take home sales of seltzers surged in 2020, rising 176% over the 52 weeks to 6 September 2020, amid rising concerns over sugary drinks. [Kantar].
Emboldened by this growth, bigger brands are hoping to get in on the action. Highland Spring, for instance, unveiled a trio of fruit-flavoured sparkling waters in March in a bid to challenge posher players such as Dash Water and San Pellegrino.
Evian - though yet to enter the UK seltzer market - launched its own range of mineral-enhanced carbonated RTD cans in the US, which it called Evian+.
Coca-Cola European Partners GB declined to comment when approached by The Grocer.
It comes as Coca-Cola has spent past years trying to become what it calls a "total beverage company" with launches in every category of soft drinks. It has even moved into alcohol with the roll out of its hard seltzer brand Topo Chico in October 2020.
However, Aha has not had an entirely smooth ride in the US since its launch: Coca-Cola was recently forced to remove its Black Cherry & Coffee and Apple & Ginger flavours from the range due to ongoing can shortages in the US.