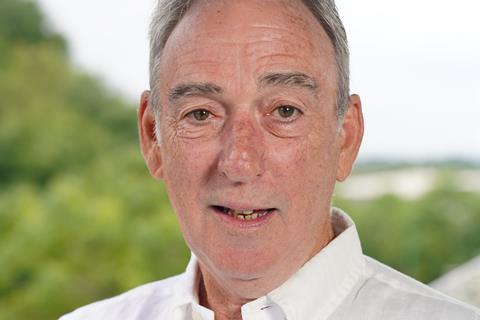 Tributes have been paid to Finnebrogue Artisan founder & chairman Denis Lynn following the announcement of his sudden death.
Lynn died in a quad bike accident at his Northern Ireland home on Sunday evening (2 May). The 63-year-old is survived by wife Christine and four daughters.
Finnebrogue described him as "an innovator and a visionary" who had an "infectious passion for delivering positive change for the planet and its people".
"Denis was our founder, leader and inspiration," read a statement by the supplier. "We will best honour his memory by invoking his passion for making food the best it can possibly be, without being bound by the way it's always been done – and by trying every day to make the world a better place."
In a post on LinkedIn, Aaron Lynn, group operations director at Finnebrogue and Lynn's nephew, wrote, "Legacy is planting seeds in your garden that you'll never get to see grow. My inspirational uncle Denis planted his seeds and we are going to ensure we honour him now by growing his garden and fulfilling his vision and legacy."
Mash Direct CEO Jack Hamilton also took to LinkedIn to express his sadness at Lynn's passing. "Denis was an incredible innovator who delivered positive change in the world and this spanned well beyond his extraordinary business achievements," he wrote. "His unstinting kindness, his work for charity and most of all his friendship have been an inspiration to us and he will be a massive loss."
Hamilton added: "Denis' advice to other companies was: 'Be honest and passionate about what you're doing, then it'll be fun.' For this and so many other reasons, he was always tremendous fun and will be hugely missed."
Lynn began his food career selling pizzas and pies from the back of a van. Having founded Lynn's Country Foods in 1985, he secured his first major breakthrough in 1988 when he discovered a new method for mass-producing chips. It wasn't long before he became the biggest chip supplier to the Irish market.
The proceeds from the sale of the food distribution arm of his business in 1991 gave Lynn the resources to buy the Finnebrogue estate in the hills of Downpatrick. He then established Finnebrogue Artisan, which became the largest farmer and processor of deer meat in the UK, with contracts to supply top restaurants and supermarkets.
By 2006, Lynn had expanded Finnebrogue into upmarket pork sausages, winning own-label contracts with customers such as Marks & Spencer and Asda. Over the past decade, the business has led innovation in the bacon category with the launch of nitrite-free rashers and expanded into branded plant-based and meat-free products.
This expansion, led by Lynn, transformed Finnebrogue in 10 years from a small business with revenues of £3m into a major meat category player racking up £142m in sales by February 2020 and employing more than 1,000 staff. It recently opened its fourth new factory in five years – a £25m dedicated plant-based facility in County Down.
At last November's Grocer Gold Awards, Lynn was named Entrepreneur of the Year 2020 for his work on Finnebrogue's nitrite-free bacon.
Finnebrogue's non-executive director David Manning has been appointed interim chairman, while fellow non-executive director Colin Walsh has been appointed interim deputy chairman. It said its senior management team would lead the business on a day-to-day basis.