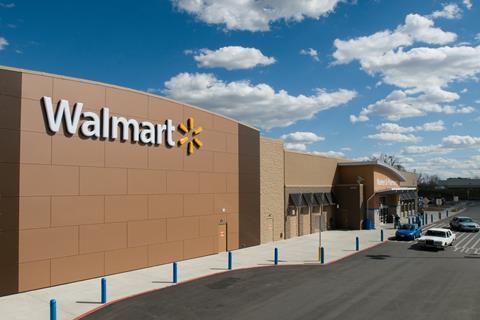 Walmart should be congratulated for its anticipated launch of 'Walmart+'. Offering a flat-fee subscription-based service is a brilliant Amazon Prime-matching move.
Last month, I predicted omnichannel would be key to sustaining both digital and store-based growth post-lockdown, where only those willing to make brave choices are likely to thrive.
Remember that Sears was once the biggest retailer in the world, serving to remind us that following even a well-trodden path to success today does not guarantee that path will be right tomorrow.
The path laid by the introduction of Amazon's Prime membership in 2005 redefined the traditional idea of loyalty schemes. In Prime, Amazon developed a core service that drove loyal behaviour.
Now Prime, Tesco Clubcard Plus, Loblaw's PC Optimum subscription service, and Walmart+ are all capitalising on the accretive gains available by supplementing transactional with recurring revenue.
By bundling perks, such as Walmart fuel discounts and early access to product deals, with same-day grocery deliveries for $98 (£78.16) – versus Amazon Prime's $119 (£95.21) annual fee, for example – Walmart+ builds on the US giant's considerable existing e-commerce investments with an omnichannel service offering.
Walmart was also able to capture more grocery orders than Amazon at the beginning of lockdown and already offered click & collect to some 3,200 stores of its vast US estate.
It has recognised that, in order to compete, it has to have Amazon-matching e-commerce capability. My contention is that, in order to win, it also has to further leverage its omnichannel capabilities.
A successful omnichannel proposition requires a fully integrated digital and physical presence. Assuring future competitive growth means not only building out an e-commerce play, but also leveraging a strong base of physical store-based assets.
So, how can Walmart+ unlock customer data-driven insight from its bricks business as easily as from its clicks side?
This is a skill every grocer has to master: to be able to connect online behaviour (which is easy to access) to in-store behaviour (which is harder to do).
'Scan & go' apps go a long way to doing this. But the take-up is not sufficient to deliver truly meaningful omnichannel insight. Credit cards will help you pick up another customer group but, again, they aren't used by everybody.
Even a combined customer penetration across e-commerce, apps and financial services is still too low for even the biggest grocers to replicate the digitally scaled, data-based approach of Amazon.
The key is to find prime links, i.e. services for which people are willing to exchange their identity. If you can do that you can get all the benefits of integrated customer visibility and understanding what customers want through monetised services, not through a bolt-on loyalty scheme.
The use of performance marketing technology allied with a strategy of capturing customer identities through e-commerce subscriptions (as well as apps and cards) can provide a way of reaching the same levels of data capture without resorting to traditional loyalty in order to win.
What's next? Is it personalised offers, for example? A grocer could use its view of a customer's online activity to provide personalised offers with extra incentives to visit a store, for example.
An important lesson I learned from my role in launching Tesco's Clubcard 25 years ago was the value of the connection it gave to consumers through the point of sale. It enabled the easy stitching-together of different sales and marketing-based data sources to deliver that essential single customer view.