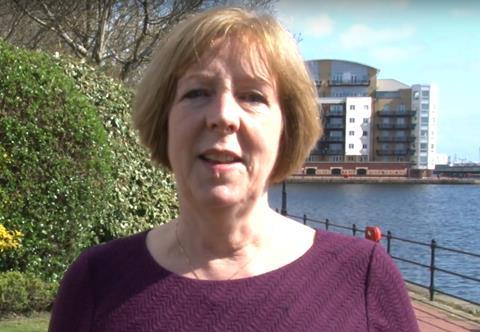 The Food Standards Agency has appointed Wales' former chief medical officer Dr Ruth Hussey as its new deputy chair.
Hussey replaces former Conservative MP Laura Sandys in the post and will start her three-year term on 1 July.
Born and raised in North Wales's Conwy Valley, she studied medicine at the University of Liverpool and assumed the role of Welsh CMO in 2012, a post she held until her retirement in 2016.
Since then, she has sat as the FSA board member for Wales and chair of the Welsh Food Advisory Committee.
As well as her work for the FSA, Hussey is also a member of the Health Inequalities Board, Public Health England, a governor of The Health Foundation and an honorary professor at the University of Liverpool.
Hussey had made an "outstanding contribution as our board member for Wales", said outgoing FSA chair Heather Hancock, who is due to step down from her role in October.
"Ruth's deep knowledge of the FSA, including our extensive planning for much more significant responsibilities now the UK is outside the EU, and her background as a highly regarded chief medical officer for Wales, all make her appointment particularly welcome," said Hancock.
Meanwhile, Hussey said she was "delighted to be supporting the FSA in a new role".
"As the food system continues to evolve, I will strive to ensure that food safety and the public's health continues to be protected with confidence," she added.