What's hot?
The increasing awareness of families, the length and breadth of the country, of the benefit of a plant-based diet. Good for them, good for their health and good for the environment. Also, ingredient decks that are simple with natural ingredients.
What's not?
I think, very simply, three things: meat, dairy and plastic. We really need to move to the next stage so we're investing very heavily right now to bring paper packaging into the spreads category for the first time in 2020.
What's next?
Thirty per cent of consumers are engaging with a plant-based diet. You've seen plant-based meats and plant-based milks, and you'll see plant-based margarine, plant-based butter, plant cream, plant cheese etc. A plant-based future is definitely what's next.
What's new? Four eco-conscious vegan food and drink products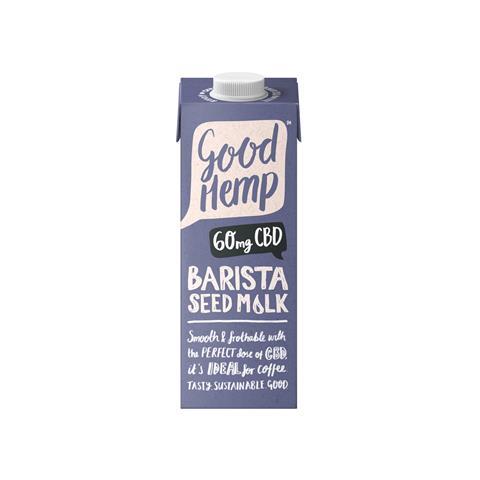 Barista Seed Milk with CBD – Good Hemp
Rsp: £4
While the world has been bickering about whether almond milk is more sustainable than soy, hemp crops have been quietly breathing in four times more CO2 than trees, making it a strong contender for the most eco-friendly milk alternative. Hemp-based Barista Seed Milk is coming to Planet Organic shelves this month and the plant boasts a lot of sustainable credentials, including being cultivated without pesticides and creating no waste in production. The packaging is also kind to the environment – a fully recyclable Tetra Pak made with FSC-approved materials.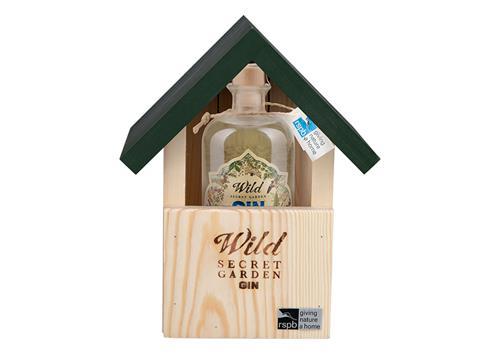 Wild Secret Garden Gin – Old Curiosity Distillery
Rsp: £32/50cl
This new launch from Edinburgh-based Old Curiosity Distillery can be enjoyed by the drinker and the environment. The tipple is packaged in a wooden box which can be re-used as a bird box and the tag, which is made from grass, is loaded with wildflower seeds and can be planted directly into the ground. To top it off, the brand will be donating 20% of the gin's proceeds to RSPB Scotland to protect valuable carbon-absorbing bog peatland in the north of Scotland. The drink is also truly plant-based, created with a blend of indigenous botanicals including bog myrtle, angelica root, sweet woodruff and nettle.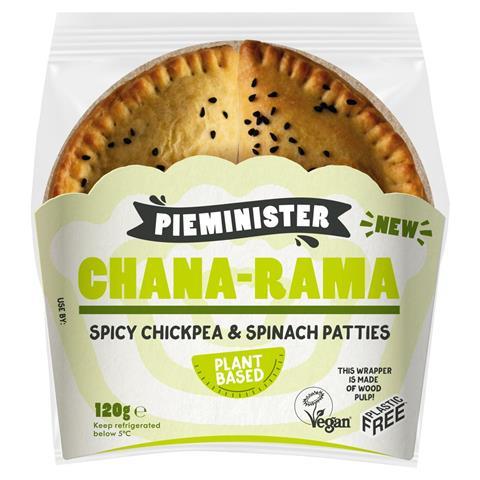 Vegan Patties – Pieminister
Rsp: £2.50/120g
These pocket-sized vegan pies come in two flavours: Chana-Rama is a dal made with chickpeas, spinach and potato and Holy Chipotle combines smoky chipotle chilli with black beans. The ready-to-eat patties are wrapped in plastic-free packaging made with recycled card and a transparent outer packet made from wood pulp.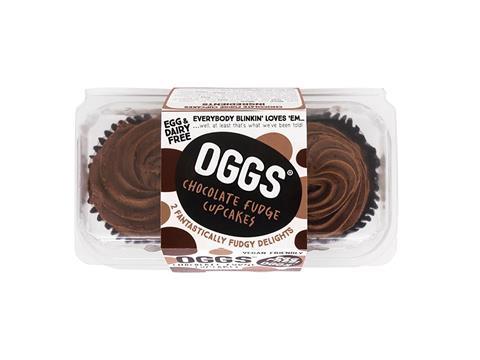 Chocolate Fudge Cupcakes – Oggs
Rsp: £2.50
These might look like two ordinary "fantastically fudgy" cupcakes but there are a couple of earth-friendly twists going on behind the cake cases. Firstly, the mix is made without eggs or dairy, and instead uses aquafaba (leftover chickpea water) as a binding agent. Secondly, the packaging is made from 100% recycled plastic, is fully recyclable and is also completely biodegradable – so it will eventually break down if it ends up in landfill. The chocolatey duo hit shelves of Sainsbury's and Waitrose in September this year.