Lidl showed why its strapline is 'big on quality' with its Christmas 2018 range. Showcased at an event in London, the range included wild-caught Argentinian red prawns, an outdoor-bred RSPCA assured porchetta joint and a British beef bone marrow pie with hand-finished decorative pastry. Here's our pick of what to expect on the discounter's shelves this festive season
Lidl has not yet set rsps for the Christmas range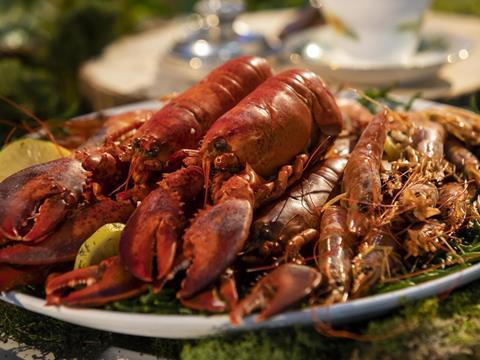 Argentinian Red Prawns
Wild caught, frozen on board, then cooked, frozen again and shipped to your nearest Lidl. The Argentinian red prawns are a "continuation of the theme" of Lidl's popular Canadian lobsters, pictured on top of their new freezer mates.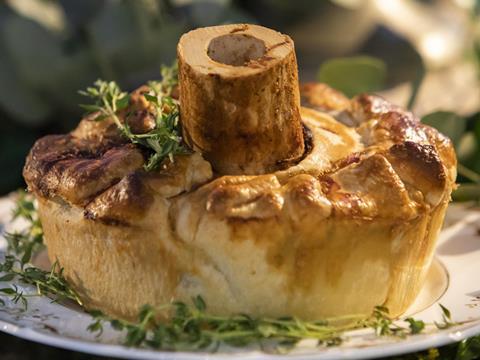 Bone Marrow Pie
This is British beef in bone marrow, Wessex stout and smoked bacon and beef gravy, encased in all-butter shortcrust pastry and hand finished with decorative pastry edging.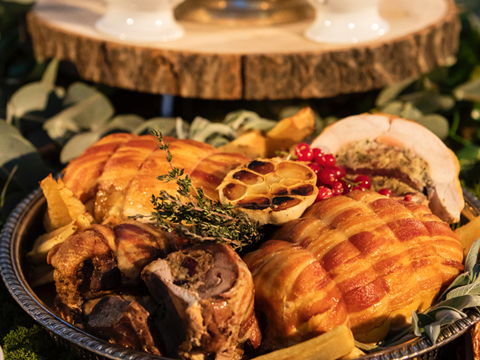 Porchetta Joint Wrapped in Pork Belly
Made with outdoor-bred RSPCA assured pork. "Something for people a little bit fed up with turkey."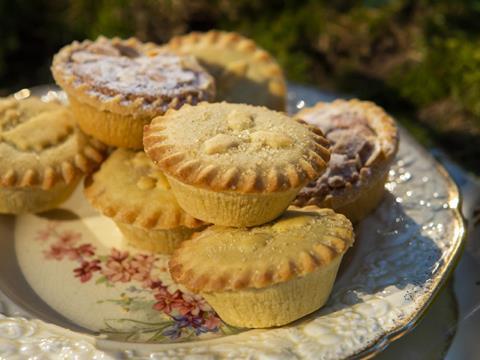 Flavoured Mince Pies
Mince pies come in quirky new flavours of chocolate orange or butterscotch in Lidl's Christmas 2018 range, each luxuriantly decorated and sold in packs of six.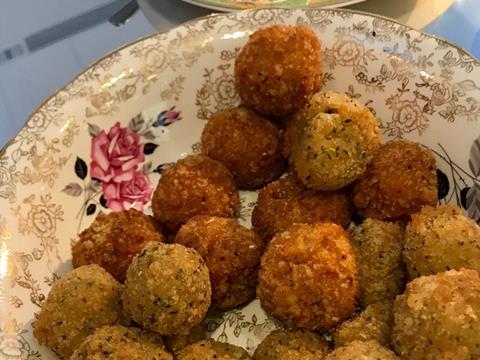 Arancini Balls
The new Arancini Risotto Balls come in two very distinct flavours: spicy jalapeño or macaroni cheese and sundried tomato, with melted mozzarella in the centre. Not to be mixed up.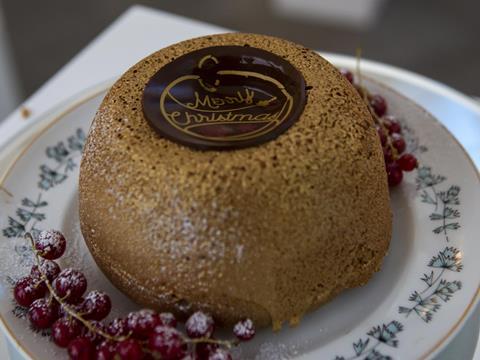 Hazelnut Butter Sponge
Lidl's new hazelnut all-butter sponge comes with a chocolate praline sauce. Heat it up, pour it over the top and that chocolate disc melts into the hollow centre, making this gold lustred sponge a show-stopper.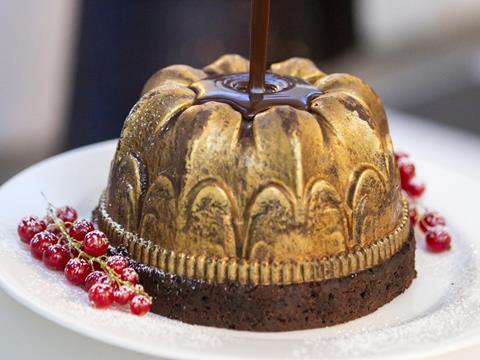 Chocolate Golden Crown
This hero dessert has its own party trick. Pour on the heated chocolate sauce and the milk chocolate shell cracks. Inside is chocolate mousse and salted caramel sauce on a chocolate brownie base.
Read more Christmas 2018 range previews