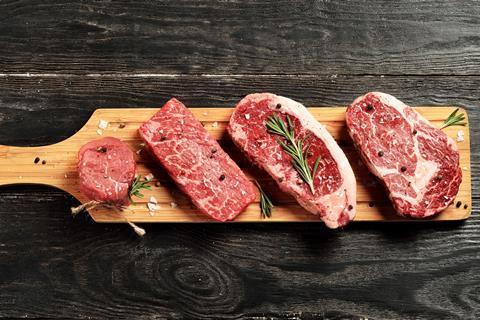 The Australian red meat sector has outlined plans for a big push into the UK market with the launch of its Aussie Beef & Lamb brand.
The ABL brand would offer a "a point of difference for UK foodservice professionals and retail buyers looking for high-quality, consistent and sustainable red meat that complements British product", said its owner Meat & Livestock Australia.
It follows in the wake of the UK's free trade agreement with Australia, which came into force in May.
Meat & Livestock Australia is hoping ABL will be able to service a percentage of the 400,000 tonnes of beef and 80,000 tonnes of sheepmeat that is already imported into the UK from overseas each year.
The UK currently imports around a third of the red meat it consumes, from regions such as Europe, New Zealand and South America.
The levy board said it was seeking to displace some of this product and capitalise on an expected increase in demand from overseas, helping to offer "a real opportunity to shore up food security and strengthen supply lines with quality product from Australia".
Used to promote Australian red meat across its key export markets – representing beef, lamb, goat and veal – Aussie Beef & Lamb is both a trade and consumer-facing brand and denoted "premium products and quality assurance, with high levels of traceability", MLA added.
"It stands for trusted, high-quality red meat that tastes great and is processed under the highest standards of food safety and animal welfare."
A key initial focus for MLA will be to carve out a niche for its premium, grain-fed beef – which is currently not available in the UK in large amounts and appeals to narrower markets, such as high-end foodservice and retailers.
Australia had "the means to produce large amounts of very consistently good grain-fed beef meat, which is renowned for its taste and superior cookability", the levy board said.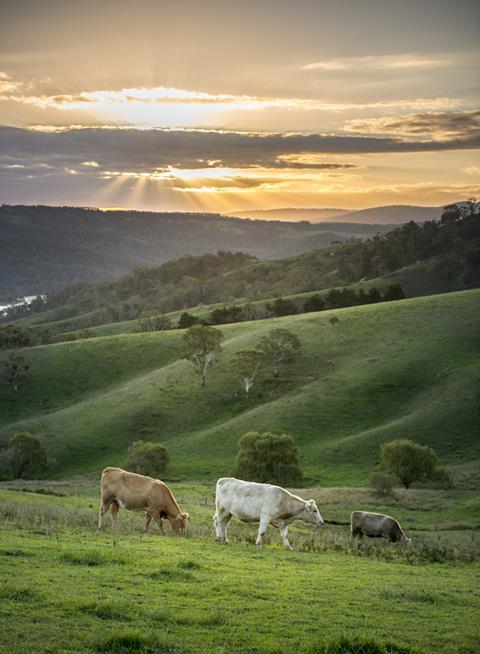 "Grain-fed beef is particularly flavoursome and cooks and travels extremely well thanks to the high amount of marbling running through the product."
MLA is also eyeing market share in retail for seasonal alternatives when domestic production is low, such as lamb. Further opportunities existed in halal meat via the takeaway and Asian restaurant market, it said.
Despite concerns over the quality and sustainability credentials of Australian red meat in the run-up to free trade deal's agreement, MLA stressed Australian farmers were "committed to environmental sustainability and best practice". The Australian red meat industry is aiming to be carbon neutral by 2030, having driven a 65% reduction in carbon dioxide emissions since 2005.
Animal welfare standards, meanwhile, were "underpinned by the Animal Welfare Standards & Guidelines as regulated by state and territory governments", it pointed out, covering animal needs including feed and water; handling and management (including transport); and humane processing. 
"The UK is a nation of red meat lovers. It is a diverse market where there is both room and demand for Australian exported products," said MLA UK business manager Stephen Edwards.
"With our shared approach to food standards and animal welfare, bringing the brand to UK shores is about satisfying the consumer demand that exists in supermarkets and amongst food suppliers and restaurateurs who want to source quality product for British consumers," he added.
"Given the inverse seasonal nature of our farming calendar, we believe that Australian imports can play a vital role in complementing British meat products."
The launch of the ABL brand comes as New Zealand exporters have also been eyeing further inroads into the UK market, following the country's own trade deal agreement with the UK – which also came into force in May.
The Grocer reported in June that New Zealand meat giant Alliance was looking to expand its footprint in the UK outside its lamb heartland with a premium 'Handpicked' beef range alongside a standard beef lineup, in both chilled and frozen options.