When coronavirus struck in early 2020, the government announced a business rates holiday for bricks and mortar retailers, to help them navigate coronavirus measures and negate the economic impact of the virus.
Despite supermarkets seeing their sales soar throughout the crisis, their handout tots up to an estimated £1.8bn. Eyebrows were raised about supermarket participation when the holiday was first announced in spring, and subsequent decisions to pay out dividends to shareholders and bosses later in year have resulted in enormous pressure from MPs, and the public, for them to return the cash.
Here's the list of supermarkets that have agreed to give it back – and the ones that are staying quiet on the issue.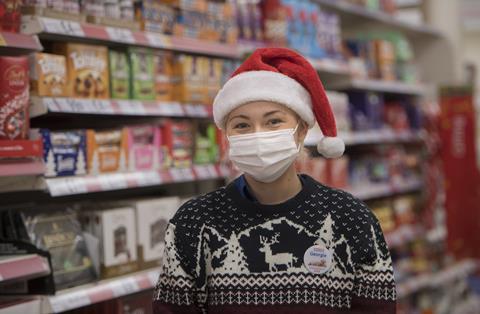 Tesco was the first major retailer to make the announcement that it would repay the rates windfall it got from the government, to the tune of £585m, at the beginning of the month.
Although the Covid crisis is expected to cost the retailer about £725m in extra costs this year as a result of increased safety measures and additonal staff, Tesco CEO Ken Murphy said handing back the money was "absolutely the right thing to do".
"While business rates relief was a critical support at a time of significant uncertainty, some of the potential risks we faced are now behind us," said Murphy.
"Every decision we've taken through the crisis has been guided by our values and a commitment to playing our part."
Chairman John Allan added: "The board has agreed unanimously that we should repay the rates relief we have received. We are financially strong enough to be able to return this to the public, and we are conscious of our responsibilities to society.
"We firmly believe now that this is the right thing to do, and we hope this will enable additional support to those businesses and communities who need it."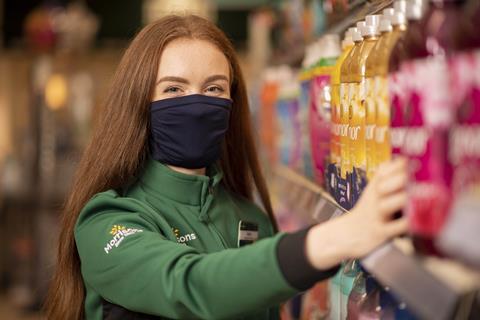 Just hours after Tesco hit the headlines, Morrisons said it had "brought forward" its decision to repay the support, costing the supermarket £274m.
With the closure of cafés and counters, exta staff costs and tier restrictions, the retailer revealed that its bill for coping with the crisis would top £270m at the end of the financial year, about £40m more than it had initially forecast.
"We are grateful for the government's swift action at the start of the pandemic, which enabled the whole sector to face squarely into the challenges and disruption caused by Covid-19." said Morrisons CEO David Potts.
"Throughout this difficult period Morrisons has done its best work to look after our colleagues, our customers and key workers, to feed the nation, to protect both the vulnerable and our smaller suppliers and to play a full and leading role in meeting the enormous challenges that the Covid-19 pandemic brought. I'm exceptionally proud of the way that the whole business has responded."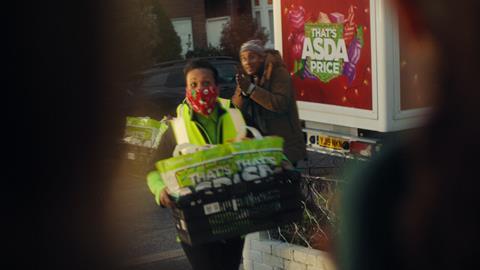 On 3 December, Asda added its name to the list of repayers, giving back its £340m rates bill in full.
Like the others, Asda said the costs it had incurred dealing with coronavirus well outweighed the support, but paying it back was "the right thing".
"We recognise that there are other industries and businesses for whom the effects of Covid-19 will be much more long-lasting and whose survival is essential to thousands of jobs," said Asda president and CEO Roger Burnley.
"We will therefore be discussing with the government and devolved authorities the best mechanism to ensure the relief we have received can go towards helping those that need it most."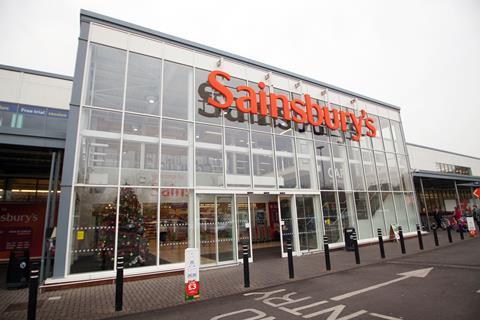 Sainsbury's also made the announcement that it would stump up rates relief on 3 December, costing the supermarket around £440m.
"While we have incurred significant costs in keeping colleagues and customers safe, food and other essential retailers have benefited from being able to open throughout," said Sainsbury's CEO Simon Roberts.
"With regional restrictions likely to remain in place for some time, we believe it is now fair and right to forgo the business rates relief that we have been given on all Sainsbury's stores. We are very mindful that non-essential retailers and many other businesses have been forced to close again in the second lockdown and we hope that this goes some way towards helping them."
The retailer said keeping colleagues and customers safe had cost £290m during the first half of the financial year and in addition, it saw significant drops in fuel and clothing sales.
During the outbreak, Sainsbury's hired 56,000 people, paid 13,000 colleagues to self-isolate for 12 weeks and made nearly nine million grocery deliveries to elderly, disabled and vulnerable customers.
"We remain focused on delivering the plan we set out at our half-year results." said Roberts.
"We continue to urge government to review the business rates system to create more of a level playing field between physical and online retailers."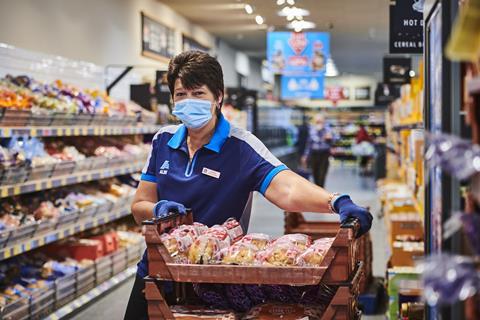 On the same day, Aldi pledged to return the "full value of the business rates relief it has received", which was more than £100m.
Giles Hurley, CEO at Aldi UK, said: "Thanks to our amazing colleagues, we have been able to remain open during lockdowns and despite the increased costs we have incurred during the pandemic, we believe returning the full value of our business rates relief is the right decision to help support the nation. Our continued investment for our colleagues and our customers will remain unchanged."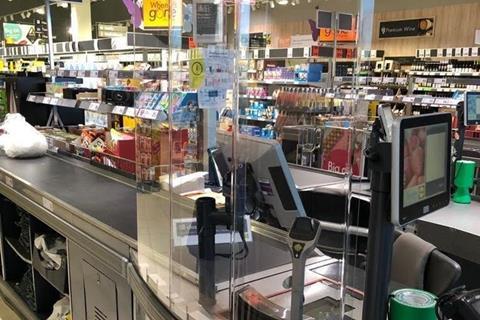 On Friday 4, Lidl joined the chain reaction of retailers handing back rates, adding another £100m to the pot.
The retailer said it was "incredibly grateful" to recieve the support in a "truly unique set of circumstances" but as footfall continued to grow, it was "well-placed to manage any further changes to the business as a result of the pandemic, and therefore had brought forward plans to return the relief".
Lidl GB CEO Christian Härtnagel said: "The business rates relief that was provided to us, and the rest of the supermarket sector, came with a lot of responsibility that we took extremely seriously.
"We've been considering this for some time, and we are now in a position to confirm that we will be refunding this money as we believe it is the right thing to do. We feel confident that the business is well positioned to navigate and adapt to any further challenges brought by Covid-19."
During the pandemic, Lidl has made significant investments including increased safety measures, bolstering its supply chain and recruiting over 2,500 temporary staff to cope with demand.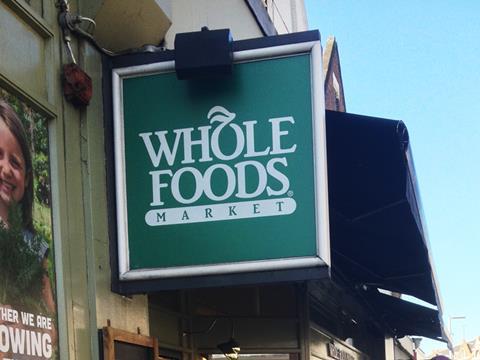 Today (7 December) Amazon joined the flurry by confirming it would be handing back around £2m for its seven Whole Foods Market locations across London.
Around half of the relief to be repaid comes from its Kensington High Street store, which received £1,026,760, according to analysis by Altus Group.
Who hasn't agreed to repay yet
Waitrose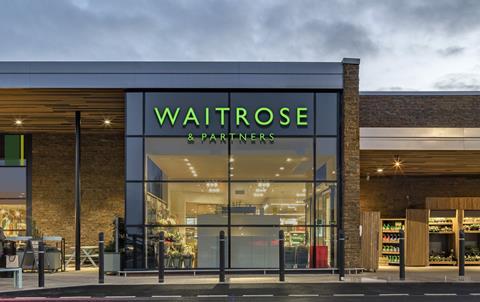 Waitrose owner John Lewis has refused to pay back the support, stating that the money was "crucial to help navigate the crisis".
"We are incredibly grateful for this vital support because we have lost significant sales while our John Lewis shops have been closed, and have invested heavily to keep our partners and customers safe." said a Waitrose spokesman.
"The outlook remains incredibly uncertain and government support remains crucial to help us navigate the crisis.
"We're a business owned by our employees – our partners, not external shareholders – and we don't intend to pay a bonus this year. Whenever we make any money, it is invested in our partners, our business and charitable giving."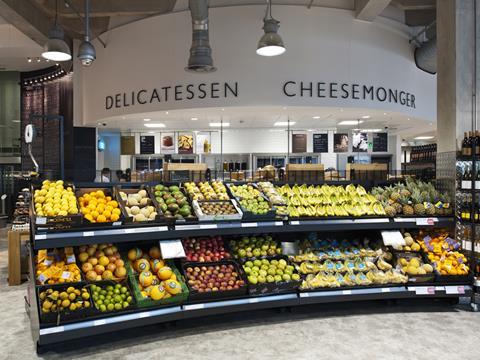 Booths has not yet agreed to repay any support and instead said it was awaiting a "clearer picture from government about what lies ahead".
The chain will wait until the new year to make the call, and said its increased costs as a result of coronavirus were still ongoing.
Booths has 28 stores in the north west of England, across Cheshire, Cumbria, Greater Manchester, Lancashire and Yorkshire, where there have been several lockdowns and higher tier restrictions.
"Whilst Booths has gained and attracted new customers from the way we responded to the challenges of Covid-19, resulting in improved business performance, it should be noted that this has been against a backdrop of ever-changing local restrictions in the north," said a Booths spokeswoman.
"We will make the right decision at the right time, but we believe it is too soon to 'close the books' on Covid."
M&S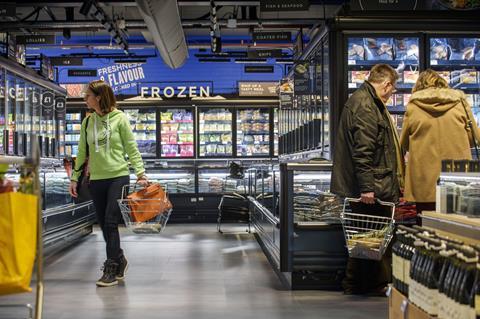 M&S has also refused to repay the rates, stating that it was grateful for the government support.
"We are very grateful for the much-needed support government has provided to businesses impacted by the pandemic – including ours," said an M&S spokesman.
"It has enabled us to support our colleagues and our suppliers, whilst continuing to serve our customers in what have been incredibly challenging circumstances."
Iceland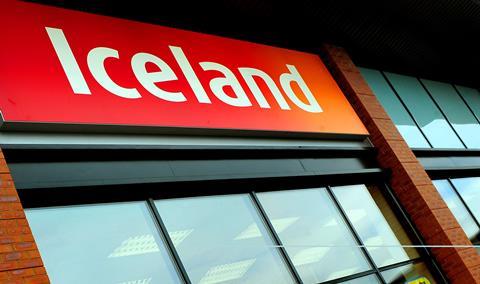 The discounter has remained silent on the issue, and has not responded to any requests for comment from The Grocer.
Co-op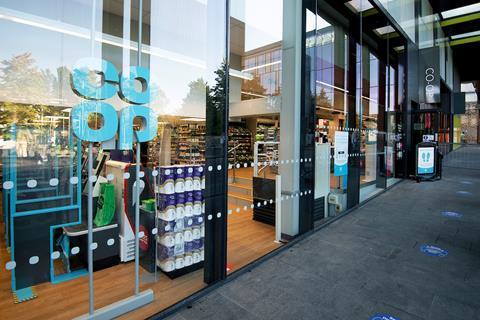 Still facing "huge uncertainty and incurring ongoing costs", Co-op said it would wait until the end of the financial year to make a decision on repayment.
"Extra costs for keeping our colleagues and customers safe have far outweighed the government support we've received." said a spokesman.
Estimated cost of business rates holidays for supermarkets by Altus Group
| Retailer | Cost of Rates Holiday 2020/21 |
| --- | --- |
| Tesco | £585m |
| Sainsbury's | £440m |
| Asda | £340m |
| Morrisons | £274m |
| Aldi | £109m* |
| Lidl | £108m* |
*estimates