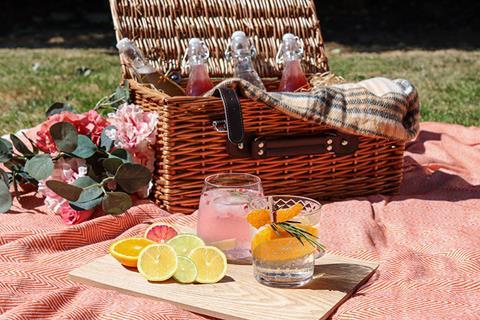 Year on year, citrus top the polls for the most popular beverage flavours. Developing authentic, clean label, fruit flavoured products can be a challenge when it comes to flavour stability and performance in beverage applications.
In this report, citrus specialists at Lionel Hitchen discuss the challenges presented and explain how applying technical expertise to the highest quality citrus oils can overcome these challenges.
Read Lionel Hitchen's latest report to learn more about how to achieve citrus flavoured beverages without compromise.
Complete form below to download
The Grocer may use your contact data to keep you informed of its products and services by email. You can withdraw your marketing consent at any time by clicking the unsubscribe link in such email or by sending an email to dataprivacy@wrbm.com. More information on our processing can be found in our Privacy Notice. By submitting this form, you acknowledge that you have read and understand our Privacy Notice

Lionel Hitchen is an independent, family owned manufacturer and supplier of an extensive range of flavour ingredients to the food and beverage industry. With nature as our inspiration, we are driven by an absolute passion for creating innovative flavour ingredients for our customers. This passion is matched by our dedication to outstanding quality and authentic taste. Visit Lionel Hitchen's for more information: https://lionelhitchen.com/