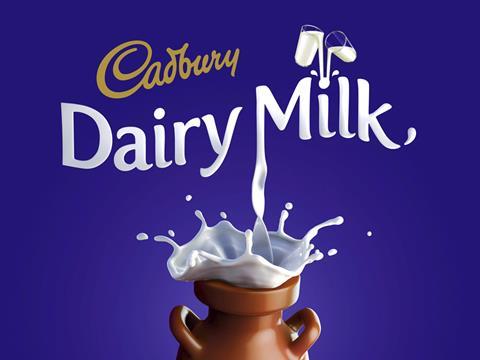 Britain's sweet tooth has sent chocolate sales soaring, with some of the most venerable names in confectionery enjoying multimillion-pound windfalls.
Cadbury is once again the country's biggest grocery brand, having become worth £1,682.1m over the past year, according to Nielsen data compiled exclusively for The Grocer [w/e 31 December 2019]. It is also the fastest-growing in absolute terms, having added an extra £104.7m – more than twice the £49.4m gain of closest contender Pepsi.
The Dairy Milk maker's "phenomenal growth" had been driven "three key areas" claimed Claire Lowe, marketing activation director for chocolate at Cadbury owner Mondelez.
"We've had really strong core growth that has been supported through a number of initiatives; we've had some great consumer-led innovations such as Freddo Treasures and Darkmilk; and the third element is around the communications and marketing initiatives we have put in place."
Elsewhere in the rundown of Britain's top 100 grocery brands, Lindt has experienced yet another year of vigorous growth as the second-fastest rising chocolatier – up £19.3m to £277.6m. Meanwhile, its closest contenders on the list, Galaxy and Maltesers, have added £13.3m.
Their Mars Wrigley stablemates Twix and Snickers have both enjoyed a resurgence over the past year, becoming two of the fast-rising brands outside the top 100. Twix is up by £10.6m and Snickers has added £7m. Growth for both was driven by NPD including Twix White and Snickers More Protein, Mars said.
However, the supplier's eponymous chocolate bar continues to decline, losing £4m to take it closer to dropping out of the top 100.