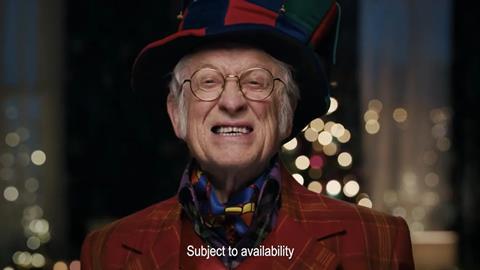 Iceland Foods is to have no Christmas ad this year, with the supermarket's executive chairman Richard Walker saying it would rather spend money on supporting customers.
Retailers have been launching their Christmas advertising campaigns over the past couple of weeks as they gear up for the most crucial trading period of the year.
However, on Friday, Walker took to X, formerly Twitter, to confirm the frozen food specialist would not be joining them.
"We've received a lot of enquiries about when we'll be airing our Christmas TV ad. This year Iceland will not be releasing one," Walker added in a statement later.
"As a business we were faced with a decision. Do we spend millions creating and sharing a TV advert or do we invest the money supporting our customers during the cost of living crisis?
"This was a no-brainer for us. I am grateful that as a family-run company, we can make the decisions we believe are right for our business and our customers."
He said Iceland had instead chosen to invest in "keeping prices low", including through its 'Christmas Bonus Card Saving' scheme, which gives shoppers £15 cashback when they add £100 credit to the loyalty card to spend in store.
The supermarket has dropped the price of more than 1,000 SKUs across Iceland and Food Warehouse as part of a £26m investment in price cuts over the last year. In April, it also rolled out a new multibuy pricing mechanic across ambient, frozen and fresh lines.
Iceland's 2022 Christmas ad was a 30-second, Fifa World Cup inspired clip featuring the Slade singer Noddy Holder and actor Brian Blessed.
This year is not the first in which Iceland has taken an alternative approach to seasonal advertising. In 2018, its Christmas ad gained tens of millions of views online after the supermarket said it had been 'banned' from TV. The ad, called 'Rang-Tan', was a rebranded Greenpeace animation highlighting deforestation caused by palm oil production, which had been blocked by TV approval body Clearcast as content from a political organisation.