Big confectionery brands including Cadbury and Maltesers have unveiled new products for Easter 2021. We take a look at the treats on offer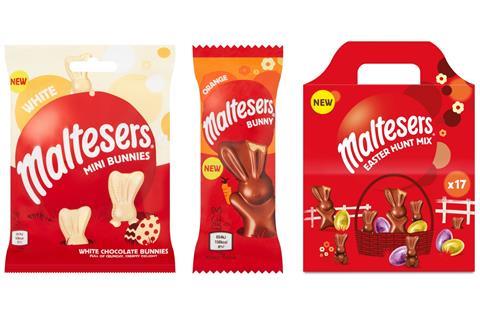 Maltesers
One of Mars' most popular Easter treats, Maltesers Bunny, is getting a friend this year. An Orange Bunny (rsp: 62p/29g) is one of three new additions to the Maltesers range, alongside bags of White Mini Bunnies (rsp: £1.29/58g). Mars says it launched the white chocolate bunnies, which are exclusive to Tesco, after they were the most requested product on its social media. The final addition is a Maltesers Easter Hunt Mix (rsp: £6.99/279.8g), which contains a selection of 17 treats including eggs and bunnies, and is "perfect for entertaining the family".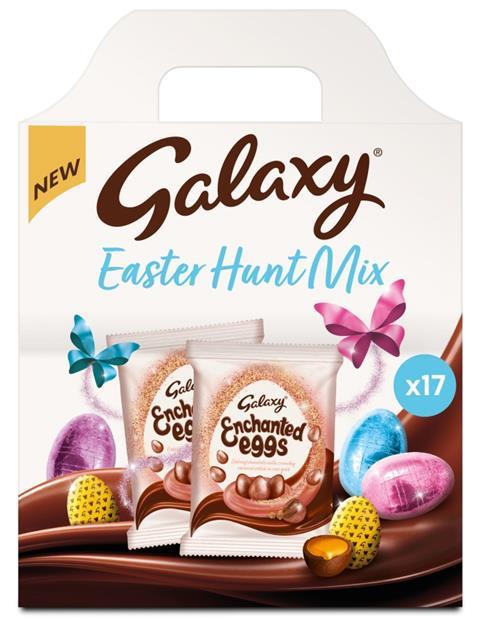 Galaxy
Mars is also adding an Easter Hunt Mix to its Galaxy range (rsp: £6.99/306.4g). The box contains an assortment of 17 treats, including bags of Enchanted Eggs and Caramel Mini Eggs.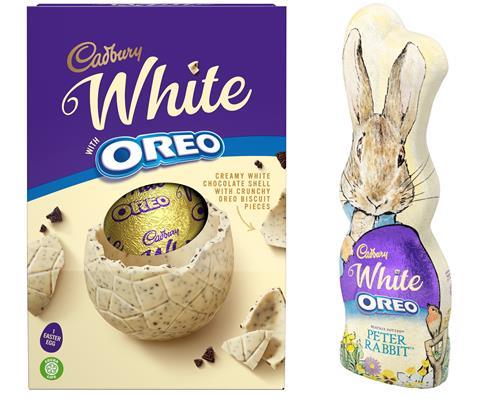 Cadbury White Oreo
Mondelez is bringing together two "powerful brands" from its portfolio, Cadbury and Oreo, for a pair of new White Oreo products this Easter. The first is a White Oreo Easter Egg (rsp: £6/220g), a white chocolate shell studded with "crunchy Oreo biscuit pieces". Secondly, Cadbury is continuing its partnership with Beatrix Potter's Peter Rabbit by adding a White Oreo Hollow Bunny featuring the character (rsp: £2.99/100g).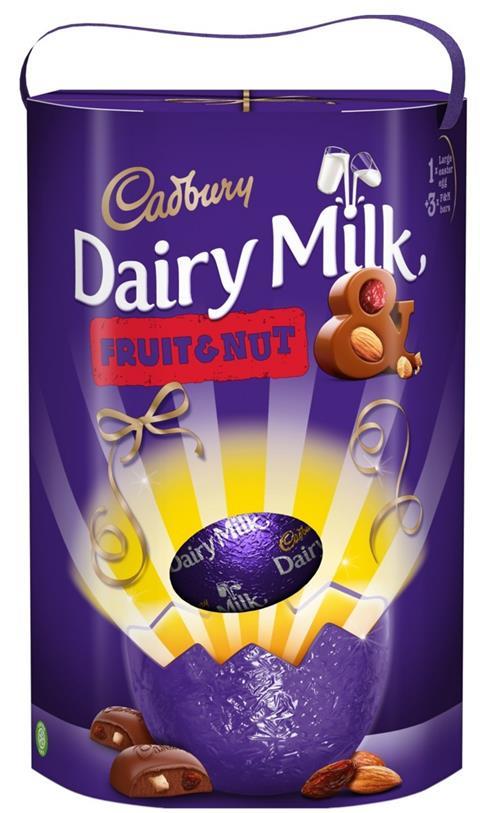 Cadbury Dairy Milk
Cadbury is bringing one of the most iconic Dairy Milk variants into the egg format this year. The Cadbury Fruit & Nut Shell Egg (rsp: £8/302g) contains one giant egg and three Fruit & Nut bars.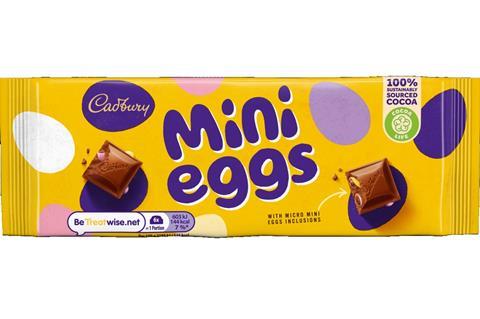 Cadbury Mini Eggs
This year Cadbury is launching a new format for its staple Easter brand, Mini Eggs. The Mini Eggs Bar (rsp: £1.49/110g) comprises a milk chocolate tablet studded wih pieces of the sugar shell-coated eggs.