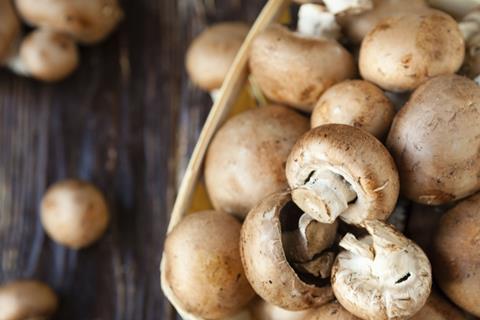 Quorn and a raft of other major fermented fungi protein businesses have teamed up to form new trade body the Fungi Protein Association.
Founding members include Quorn, Nature's Fynd, Enough, The Better Meat Co, The Protein Brewery, Prime Roots, Mycotechnology, Mycorena, ProVeg and the Good Food Institute.
The FPA intends to represent the interests of its member companies, including areas such as advocating for fungi protein in public policy and conducting consumer research.
The association argued that while there were many ways to create meat, egg and milk alternatives, fungi offered a particularly different way to "bring sustainable, delicious protein to the world," beyond the likes of soy, wheat and pea.
It cited a 2022 study in scientific journal Nature, which found that replacing just 20% of beef with microbial protein – the products FPA members manufacture – could cut global deforestation by 50%.
Fungi fermentation is creating a new crop of high-protein, high-fibre, meat alternatives. In addition to Quorn's category leadership, dozens of start-ups founded in the past few years have led to a newly emerging multi-player industry.
"The world needs more protein, and fungi fermentation offers a delicious, sustainable way to do just that," said Marco Bertacca, CEO of Quorn Foods.
"We're excited to partner with our fellow fungi enthusiasts to raise awareness and appreciation of the wonderful ways fungi can improve human health and the health of our planet."