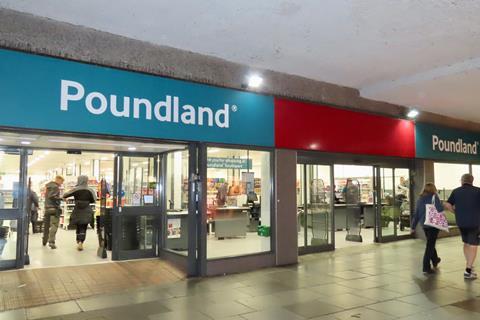 More than 200 former Wilko workers have been offered new jobs as Poundland begins to reopen some of the collapsed retailer's stores.
The new roles for former Wilko workers see Poundland keep a promise it made to prioritise them as it announced it was buying about 70 stores from administrators last month.
Poundland reopened the first 10 of the stores on Saturday (30 September), less than three weeks after striking the deal with PwC and only days after they closed as Wilko branches. The next 10 are now due to open this Saturday (7 October), Poundland announced this morning.
A Poundland spokesman said the number of former Wilko workers offered jobs was "increasing day by day".
As well as shopworkers, the 200-plus appointments so far include former Wilko senior buyer Ian Chant as Poundland senior buyer of confectionary.
Poundland has encouraged more ex-Wilko staff to apply on LinkedIn today, while welcoming those to have already joined. Those interested in applying should visit poundlandcareers.com.
In addition to permanent roles, the variety discounter has 1,200 temporary seasonal positions available across the country covering the Christmas period.
"Our people make Poundland special and last week they did an amazing job to turn ex-Wilko stores into brand-new Poundlands in just six days – the size and scale of what they've achieved has been nothing short of phenomenal," said newly appointed Poundland MD Austin Cooke.
"But they worked hard because we meant what we said about moving quickly to create jobs for Wilko colleagues.
"And that's why we'll pull out all the stops to repeat that feat and open another 10 stores this weekend.
"I know from meeting our new colleagues from Wilko, how delighted they were to welcome customers old and new back to their store last weekend – and that's inspiring us to keep the pace up and bring the amazing value we promise to more high streets this Saturday.
"And while it will take a little time to get the converted Wilkos quite as we'd like, by opening swiftly we're protecting jobs, adding amazing value to the high street, and putting more stores and products closer to our customers when they need it most.
"That makes our mission to open them as speedily as we can so important."
The 10 former Wilko stores to be reopened by Poundland this Saturday are in Melton Mowbray, Matlock, Chepstow, Nottingham, Worcester, Ellesmere Port, Brigg, Redruth, Ferndown and Pontypool.
Like the last 10, they are set to stock extensive grocery, household and general merchandise ranges, according to Poundland. They will also get a new Pepco family clothing range which is currently rolling out to 500 existing Poundland stores. The extended clothing range sees Poundland expand its kidswear offering, and includes licenced products such as Harry Potter and Star Wars lines.
The newly reopened stores are set to get a full makeover as Poundland branches in 2024.
Poundland is also set to open a new 12,000 sq ft full-range store at Telford Forge Retail Park on Collier Way on Saturday in a former Outfit unit.
Wilko fell into administration in August, leading to the loss of about 12,000 jobs after PwC was unable to find a rescuer for a significant part of the business.
The administration process has seen B&M agree to buy 51 stores to reopen under its own brand.
Lidl is also said to be considering acquiring some.
The Range has acquired Wilko's brand and online operation.